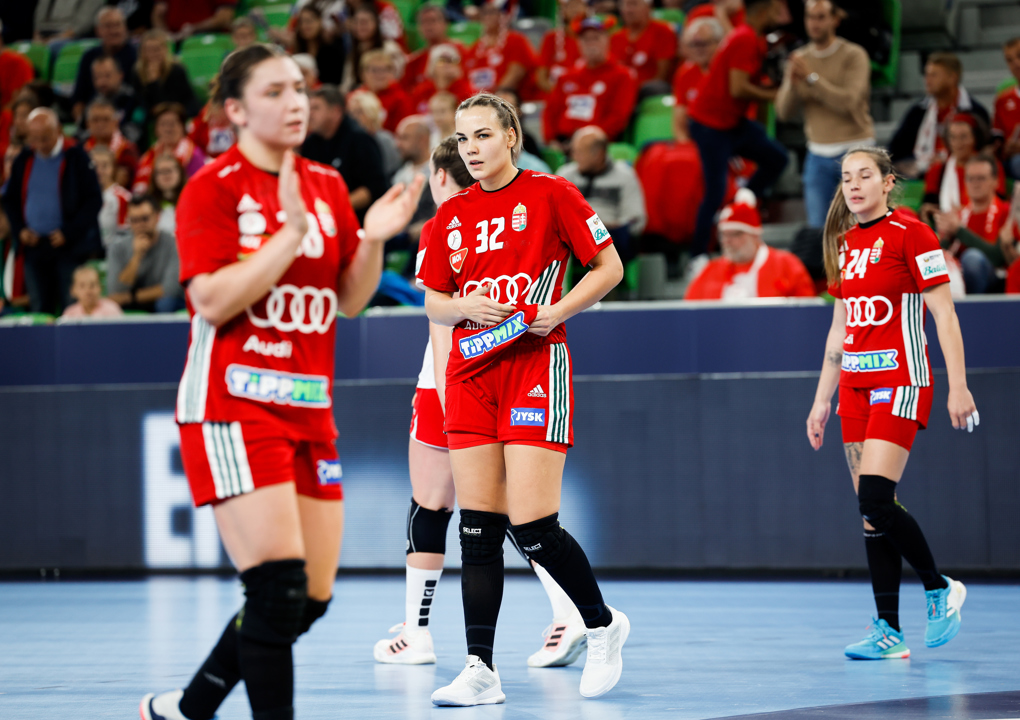 Pressure on Hungary as main round begins
The Women's EHF EURO 2022 main round begins in Ljubljana, with group I first up as four teams take the court on Thursday.
EURO co-hosts Slovenia will open the stage against EHF EURO 2020 bronze medallists Croatia, before Hungary meet 2021 World Championship bronze medallists Denmark. In a close group that sees four of the six teams on two points, Hungary are already under pressure, as they will have a very slim chance of reaching the semi-finals if they are defeated on Thursday.
GROUP I
Thursday 10 November, 18:00 CET, live on EHFTV
both teams enter their main round opener with two points, but Slovenia collected four in the preliminary round and Croatia three
after the first day of round 3 games to conclude the preliminary round, Slovenia captain Ana Gros is the second top scorer of the EURO, with 18 goals — one behind Sweden's Nathalie Hagman
Croatia goalkeeper Tea Pijevic is the fifth-ranked goalkeeper at the EURO in terms of saves made, with a total of 23 at an average rate of 37 per cent
Croatia are 22 goals shy of 1,400 goals overall at the EHF EURO, with a tally of 1,378 in 57 games at the event
Croatia and Slovenia have faced each other five times in official matches, but only once at a final tournament — at the EHF EURO 2004, when Croatia won by one goal. The last mutual clash was in the qualification play-offs for the 2017 World Championship
Thursday 10 November, 20:30 CET, live on EHFTV
Hungary face the toughest journey in group I, starting the main round with zero points
Denmark are one of four teams in group I with two points to start the main round, and sit in third position based on goal difference against their fellow two-point teams
Denmark wing Emma Friis is the joint third top scorer overall, with 17 goals so far at the EURO, while Sandra Toft is among the top goalkeepers, with 25 saves
Hungary backs Katrin Klujber and Csenge Kuczora have recorded the second fastest shot of the EHF EURO 2022 — 114 km/h — alongside five others, all of whom play in group I
Hungary have never beaten Denmark at the EHF EURO and the historical balance stands in favour of Denmark — 11 victories to Hungary's five, and two draws