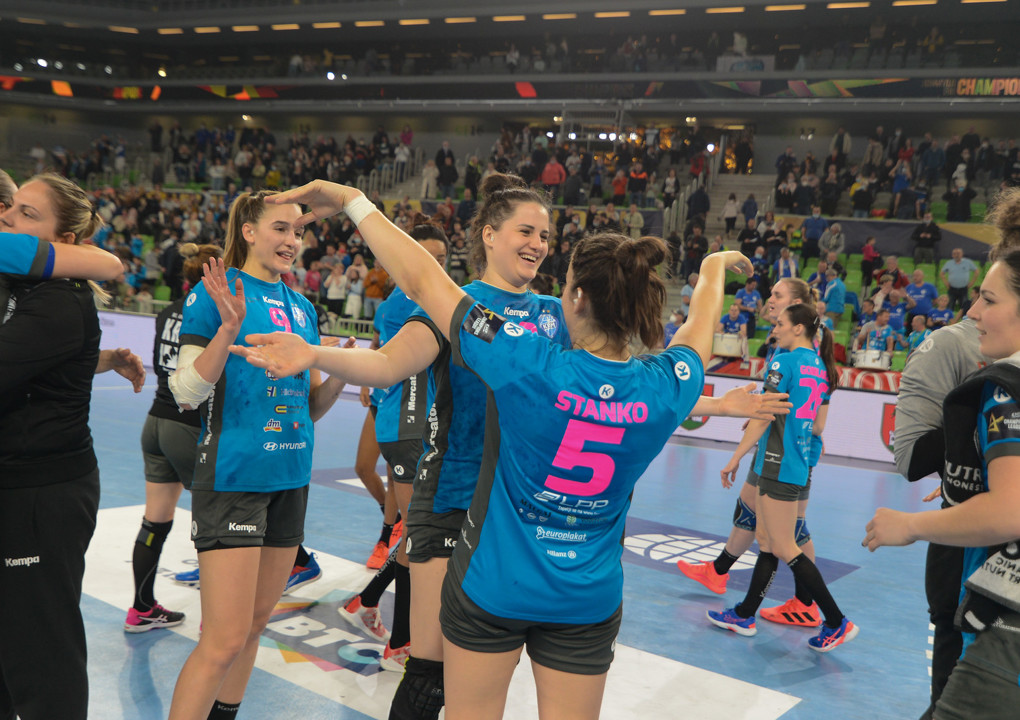 Summary: Quarter-final and play-off spots confirmed
18:18
And thus, we bring the group phase of the DELO EHF Champions League to a close. Congrats to all the teams that took part in this season's group phase and we wish all the teams departing us the best for their domestic leagues. And now we have some serious action coming up on 26 March and 2 April for the play-off action, so until then you can enjoy the EHF Champions League Men action, of course, and we will see you in March!

For quotes and reactions from the players and coaches check out the reviews just below.
The game turned out to be difficult, but also very interesting for the fans. During the break, we were helped by the support and words of the coaching staff. We calmed down and that helped turn the game around. We played better defense and won. Thanks to the girls and the fans - such an atmosphere in the arena helped us a lot.
17:40
Knock-out stages

Quarter-finals (30.04 & 07.05)
Congrats to:
Team Esbjerg & Rostov-Don from group A 
Györi Audi ETO KC & Vipers Kristiansand from group B 
Play-off pairings (26.03 & 02.04)
Odense Handbold vs Brest Bretagne Handball

Krim Mercator Ljubljana vs FTC Cargo Rail Hungaria 

CSM Bucuresti vs CSKA 
BV Borussia 09 Dortmund vs Metz Handball
17:38
Elsewhere, Odense picked up a win over Kastamonu (37:29) but stay in 5th spot with 15 points after 14 games.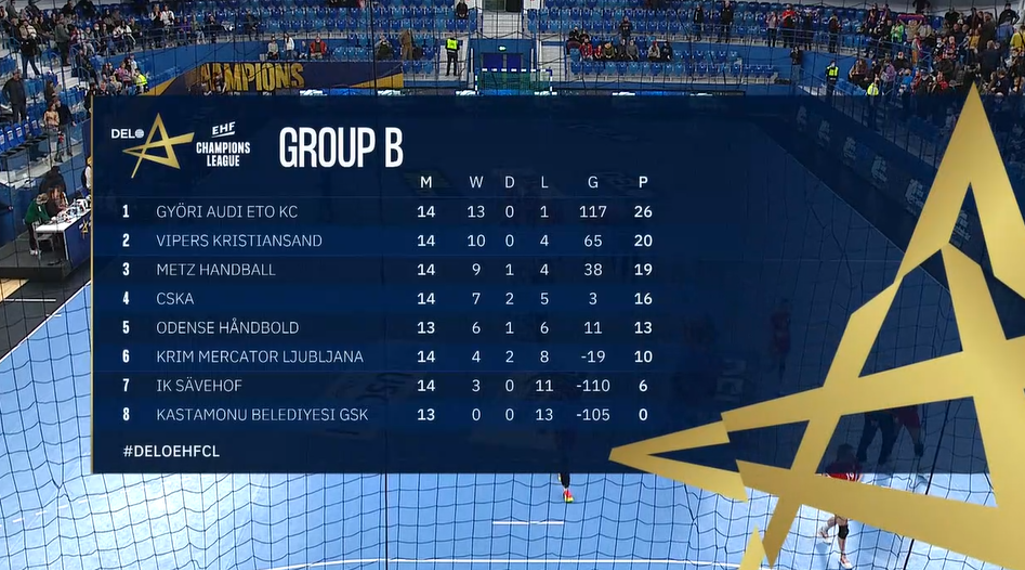 17:29
HALF-TIME: CSKA 27:26 Metz Handball
Big, big result for CSKA. They have sealed 4th place in the group with this win. And it was the second half changes that did it for them. The clunky moments in attack we saw in the first half were ironed out and they left no doubt in the second. Metz will be kicking themselves as they had a chance to skip the play-offs and head to the quarter-finals. Congrats to CSKA for a wonderful second half. Ana Gros finished at top scorer with her 7 goals. Fingers crossed her injury isn't too serious.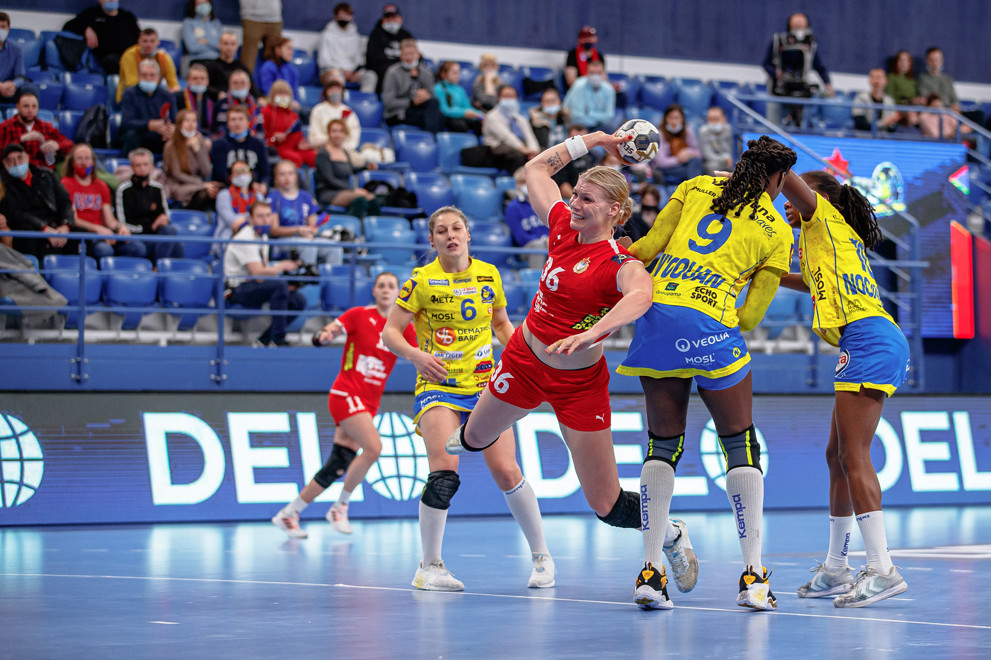 17:22
5 minutes left and CSKA hold a three-goal lead. As it stands it would be Vipers to go through to the quarter-finals directly.
17:19
Oh no! A bit blow for CSKA with their Ana Gros taking a bit tackle and landed awkwardly. She is carried off and seems to be complaining about her side. Her match looks over. Let's hope it isn't too serious. 
17:10
Vipers fans will love this. CSKA now have a two-goal lead after a lovely bit of off-the-ball play by Mikhaylichenko. She timed her run to perfect and got the pass as she was almost through the gap, what a beautiful bit of play. CSKA 21:19 Metz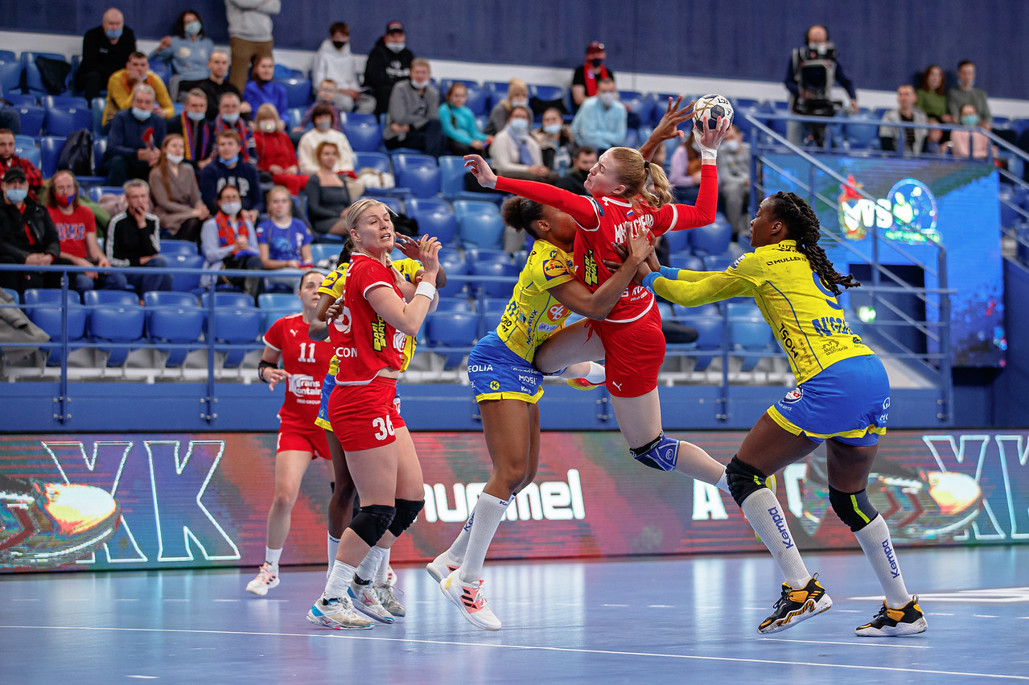 17:04
Game on! A much improved CSKA in the second half are we are back level at 18:18. This have a totally different feel to the first. A 5:2 run at the opening of the second half changed it all. 
16:37
HALF-TIME: CSKA 12:15 Metz Handball
Metz in control here but CSKA are far from out of this game. If they improve in front of goal in the second half they could be in with a shout. All Vipers fans at the moment will be shouting at their screens as they need CSKA to win to get that direct spot in the quarter-finals. 

Bouktit and Horacek have been best in front of goal for Metz with three goals each while Gros for CSKA has been top scorer with her 5 goals.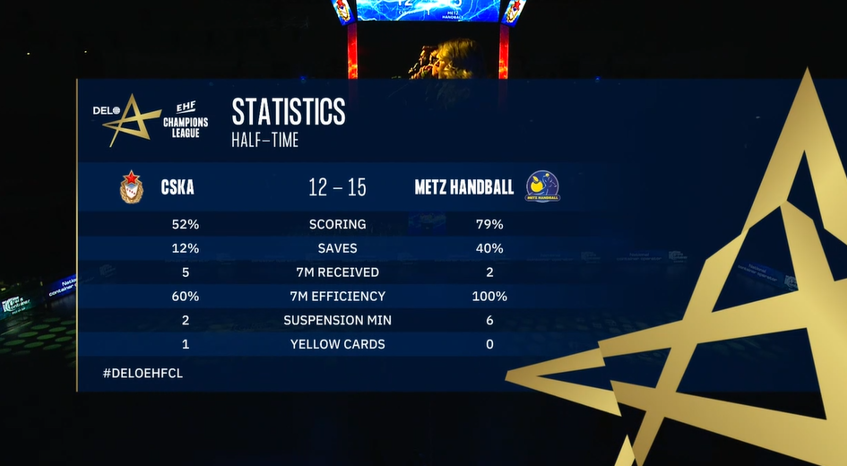 16:29
Slowly starting to look like Metz might have this CSKA attack figured out. The last few attacks they suddenly haven't looked as composed at in the opening minutes. That last shot, for example, the move wasn't working so Mikhaylichenko just launches a shot, and it goes miles over the ball. 
16:26
Do you wanna know the difference so far? One name: Ivana Kapitanovic. 

The Croatian international is on 6 saves for Metz so far and 6 very important saves at that. She looks a wall out there at the moment. 

CSKA 9:12 Metz
16:07
Ana Gros nets from the penalty spot to bring the sides level at 3:3, the crowd is buzzing and both sides look well up for it, let's go! 

Watch CSKA vs Metz on EHFTV now! 
15:59
A lot to play for still here. Metz can steal second place in the group with a win over CSKA in Russia. While a win for Odense will mean they leapfrog CSKA (if they lose) to finish 4th. 

4th placed finish means a game against CSM 
5th placed finish means a game against Brest in the play-offs
Metz can go directly to the quarter-finals with a win.
15:54
Join us now for the final matches of the DELO EHF Champions League 2021/22 group phase: 

16:00 CET: CSKA vs Metz
16:00 CET: Odense vs Kastamonu
15:45
Below you can enjoy a gallery from the first two matches today, where Krim picked up that final group B play-off spot and where CSM Bucuresti & Team Esbjerg were held to a 29:29 draw. CSM finish in 5th and of course Esbjerg 1st in group A. CSM will take on either CSKA or Odense in the play-offs.









15:35
So Krim are confirmed to be the 6th place team in group B and they will now come up against the 3rd placed team from group A which is FTC. A Hungarian / Slovenian duel is always something to look forward to! 
15:25
Leave no doubt! And Krim did just that. They had a nervous start but from the 25-minute mark onwards, they controlled everything. A dynamic backcourt, a superior bench, and a rock solid defence were the pillars of today's victory. 

With that win Krim have now stamped their name on that final play-off spot
15:14
Krim 28:17 Säverhof, this game is looking done and dusted. With only 10 minutes left, Sävehof look lost in attack while Krim are starting to look like a well-oiled machine. The experience in the backcourt from the likes of Lekic and Pineu and then Stanko (8 goals) and Krpez-Slezak (6 goals) on the wings - it is very hard to compete. 
15:00
Sävehof are really struggling in attack and they just put a nice move together with Jamina Roberts doing a pass to the opposite wing and Petersen hits the bar. They could have really done with that. Krim defence looking rock solid right now. 19:12 to Krim.
14:34
HALF-TIME: Krim Mercator Ljubljana 12:9 IK Sävehof 
Far from a goal-fest, the first half was a nervous 30 minutes for both sides. A massive goal drought for both sides mid in the second half gives us the low-score half-time result. The last minute was unlucky for Sävehof having missed a shot, Krim getting a lucky goal off the post and then with 15 seconds left they had two false throw-offs so they couldn't mount a final attack.

Stanko for Krim was brightest in front of goal with her 4 goals.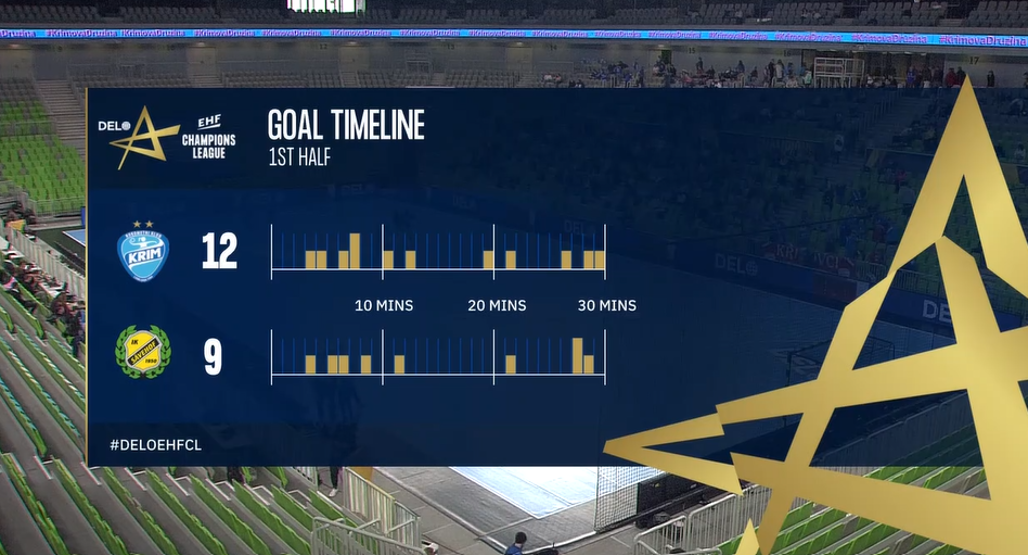 14:20
Time-out! No goal for over 5 minutes now. Both teams need to settle their nerves and play their set attacks. There is a lot on the line and you can feel it coming across the screen. 
14:16
She is on four saves already, Sopfie Börjesson is keeping Sävehof in touching distance here in the early parts of this game. Krim 7:5 Sävehof


14:08
Feels like a cup final here already in Krim. The hosts are off to the slightly better start as they lead 5:4. A few mistakes from both sides early on and some chaotic defending but the nerves should settle now soon.
13:45
For our first two matches of the day, our focus will be on Krim and Sävehof as they play a direct clash for the last play-offs place and a win by Sävehof would mean they take 6th place as Sävehof won the first match.
If Krim do not lose it will mean Krim finish in 6th and Sävehof in 7th. So, it is all on the line today! 
Join us on EHFTV.com now! 
Saturday 19 February
20:45
Here ends our live blog coverage for Saturday. Be with us again on Sunday when we wrap up the group phase with those four matches:
14:00 CET: CSM vs Esbjerg
14:00 CET: Krim vs Sävehof
16:00 CET: CSKA vs Metz
16:00 CET: Odense vs Kastamonu
Thanks for joining us tonight, with a big win for Rostov in the MOTW and an impressive victory for Vipers over Györ. We leave you with the best pictures from the day:






















20:42
Let's hear from Rostov ace Grace Zaadi, the Player of the Match in tonight's MOTW:
I am very happy and satisfied with the result. We expected a difficult match, I know what it is to play in this full arena. We were focused from the start, it was important to take the two points and go directly to the quarter-finals.
20:33
Four down, four to go: We are halfway through the 14th and final round of the group phase. Here are the match reviews from the four games played today:
20:14
Nine goals and a huge factor in Rostov's MOTW win: Grace Zaadi is our Player of the Match:
20:08
Tonight's results mean we now know three quarter-finalists: from group A winners Team Esbjerg and runners-up Rostov-Don; and from group B winners Györi Audi ETO KC.
The runners-up from group B will only be confirmed tomorrow: if Metz Handball lose against CSKA in Moscow, it will be Vipers; if they get a draw or a win, it will be Metz.
Here are the updated standings in group B. Keep in mind that Metz have the head-to-head advantage over Vipers, so if they both finish on 20 points, Metz will go into second and Vipers into third place.
Oh, and the third-ranked team will meet the sixth-ranked team from group A, and there is no doubt about that one: Dortmund.

19:56
Here is our MOTW graphic and the stats explain perfectly why Rostov have won in Brest: more shots, more efficiency, more saves!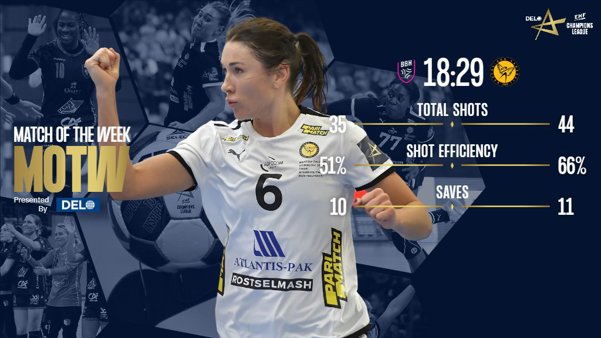 Remarkable turnaround by Buducnost, who were still a goal behind in the 38th minute (15:14) but crushed their opponents in the closing 20 minutes for a commanding six-goal win. Matea Pletikosic nets 12 times for Buducnost. Earlier this season she also scored 12 in a match against Brest.
Both teams were already out of contention for a play-off spot, so their European seasons end here.
Party in Kristiansand! Vipers hand Györ their first defeat of the season and stay in the race for second place and direct qualification for the quarter-final. Great work from the defending champions, who are growing stronger and stronger again near the business end of the season...
Isabelle Gulldén and Markéta Jerábková each score six for Vipers; Anne Mette Hansen also had six for Györ.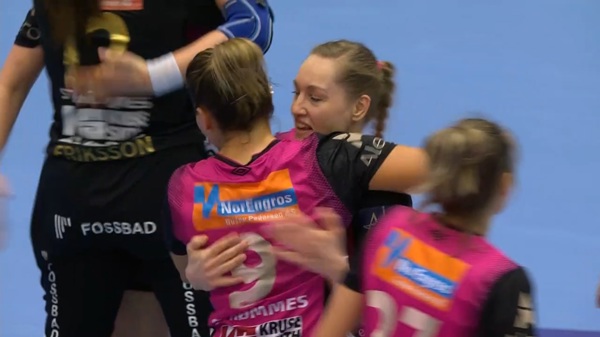 What a way to secure second place in the group: determined from the throw-off, Rostov dominate the MOTW and finish with an 11-goal win! OK, Brest had no chance after FTC's earlier win, that might have robbed them of some sharpness going into the MOTW, but nothing can be taken away from Rostov tonight: sheer class!
19:18
Meanwhile, Vipers still ahead against Györ, deep into the second half. The Hungarian five-time champions have been flawless all season and have long secured the top spot in group B, but if they lose, the battle for second place between Vipers and Metz gets new impetus.
It would mean that Metz must take at least a draw from CSKA in Moscow tomorrow, otherwise Vipers are finishing second and skipping the play-offs and Metz are going down to third.

19:16
This MOTW is becoming a disappointment for Brest, the DELO EHF Champions League finalists from last season. The French side had not lost a home game in the competition since a defeat on 18 October 2020 – against another Russian team, CSKA. Since then, Brest had won 11 of their 14 home games and had three draws, but that series is coming to an abrupt end tonight.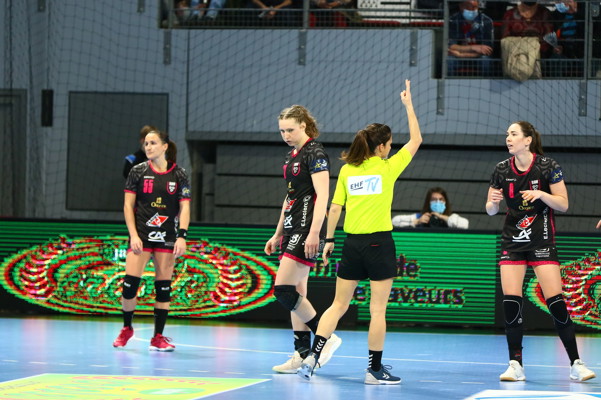 19:10
Rostov in complete control over MOTW in Brest. They are not going to give this away and will finish second behind group winners Team Esbjerg.
18:59
When everything goes your way in the MOTW... Lovely goal by Rostov:

All in the balance between the Nos. 7 and 8 from group A:
Well, who would have expected that? Rostov are cruising in this MOTW! They 'only' need a draw to lock up second place in group A but they seem on their way to a big, big win. Grace Zaadi and Kristina Kozhokar lead with four goals each.
Wow, it is really going to happen?! Györ have not dropped a point all season but now find themselves three down at the reigning champions. And remember: Vipers must win to have a chance of overtaking Metz and finishing second.
18:25
Rostov are enjoying the better start in the MOTW in Brest and lead 13:6 with nine minutes left in the first half.
18:17
Nora Mørk fools not only the Györ defence, but also the TV camera man:

17:58
Quickly before throw-off, this is at stake now:
- MOTW Brest vs Rostov: If Brest win, FTC will finish the group in second; any other result, and Rostov will finish second.
- Vipers: they must beat Györ and hope that Metz lose at CSKA on Sunday in order to finish second; otherwise Metz will be second and Vipers third.

17:50
The MOTW - starting in 10 minutes! - includes the duel between right wings Alicia Toublanc and Iuliia Managarova. Here is how they stack up against each other:
17:42
No time to relax as we go straight into a trio of matches, including two cracking encounters: the Match of the Week between Brest and Rostov in group A, and the clash between defending champions Vipers and Györ in group B. Of course, the focus on our live blog will be mainly on those games, and less on Buducnost vs Podravka, two teams that cannot make the play-offs anymore.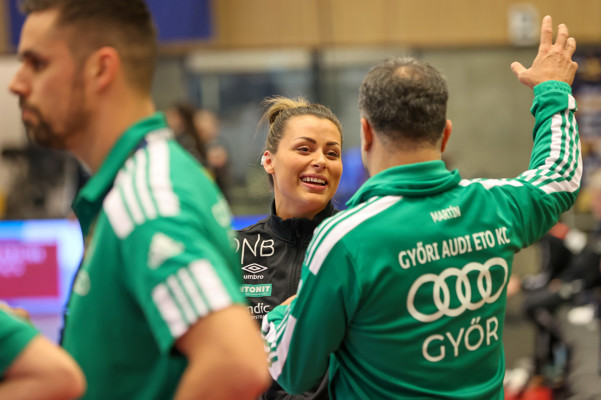 FTC keep their hopes alive to finish group A in second place! It was not good, it was not convincing, but in the end, the Hungarian side stay on top of Dortmund, who were already guaranteed a sixth-place finish.
FTC now must wait for the outcome of Brest vs Rostov in the Match of the Week. If Rostov win or get a draw, they will be second. If Brest win, FTC will be second. Brest themselves, unfortunately, cannot finish second anymore now.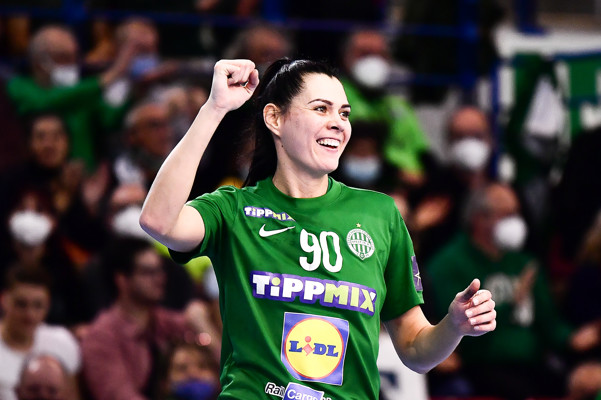 17:28
Team timeout FTC. One goal ahead, less than one minute to play; coach Gabor Elek wants his team to remain clever in the closing seconds of this match.

17:23
Masterful finish from Moreno:
17:12
This has become a roller-coaster match! Dortmund come back from behind once more and Laura van der Heijden puts the visitors in the lead again: 18:17 with 14 minutes left in Érd.

17:01
Team timeout Dortmund. They were briefly level at 13:13 but three quick goals have given FTC a substantial lead again: 16:13. Can André Fuhr help his team turn the tide?

16:47
Just one of the many saves of the outstanding Yara ten Holte in the first half:
A remarkable struggle for FTC so far. They have a slow start, then recover and go three goals up (10:7) but Dortmund keep coming back at them.
Dortmund right back Laura van der Heijden the best scorer so far with three goals, while her fellow Dutch goalkeeper Yara ten Holte has an impressive seven saves in the first half. Also, Dortmund hit the cross bar three times!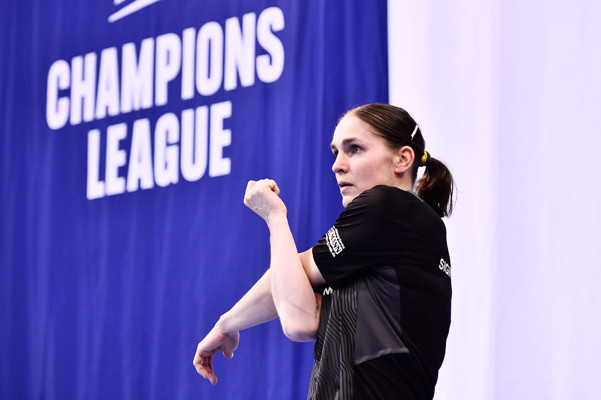 16:27
Team timeout Dortmund. They led 3:1 but are now 8:6 down; time for coach André Fuhr to get the German side back on track against FTC.

16:23
It took FTC more than five minutes to finally score a goal, but this one was worth the wait: 
16:19
Dortmund had an excellent start and quickly led 2:0 and 3:1, but both teams are back level at 6:6 halfway through the first half.
Remember: FTC must win to stay in the race for second place in group A.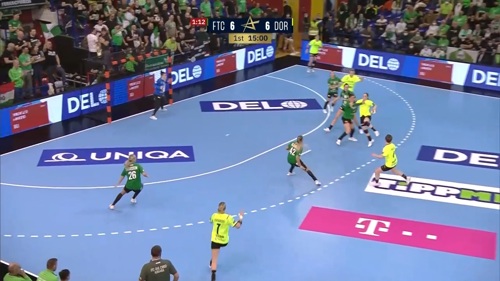 15:52
Full focus on FTC against Dortmund now!
What is at stake? Both teams have secured their spot in the knockout phase. Dortmund will finish group A in sixth place, no matter the result in Hungary this afternoon, and are through to the play-offs.
FTC must win if they want to stand a chance to finish second and skip the play-offs for a direct entry into the quarter-final. If they beat Dortmund, they still have to wait and hope for Brest to beat Rostov in the MOTW later today.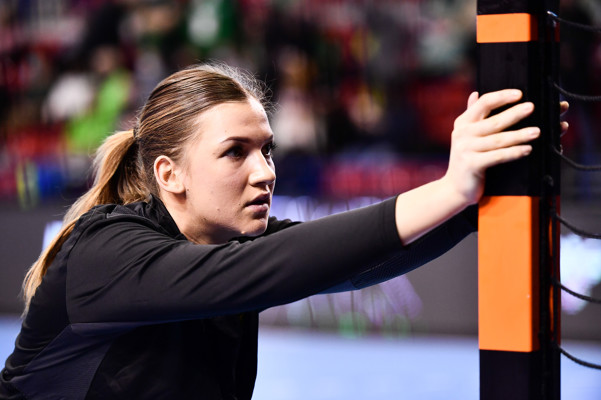 15:41
Less than 20 minutes before FTC and Dortmund throw off, but we look already a bit further: tonight at 18:00 CET the Match of the Week takes place in France, where Brest and Rostov play a crucial game in the battle for second place in group A.
As usual before a MOTW, Anja has caught up on Instagram Live with one of the players involved, and this time her DELO Superfan Talk has been with... Brest goalkeeper Sandra Toft! You can watch the full video here:

15:28
This weekend is basically about two questions:
1. Which teams are going to finish second in both groups and will join group winners Esbjerg and Györ directly into the quarter-final?
2. Where do the other teams rank between positions three and six, as that will determine who they are going to play against in the play-offs?
We start this round in Hungary, where FTC are still in the running for second place in group A. But they will need to beat Dortmund to keep that hope alive for a few more hours - until the Match of the Week between Brest and Dortmund, to be precise.
Let's have a look at the four matches scheduled for today:
15:19
So, we are at the start of the last weekend of the group phase in the DELO EHF Champions League. After this, it is all about the knock-out phase and, ultimately, the DELO EHF FINAL4 2022 in Budapest.
Before we have a closer look at what is at stake in this final round 14 this weekend, let's have a look at the further schedule of the competition: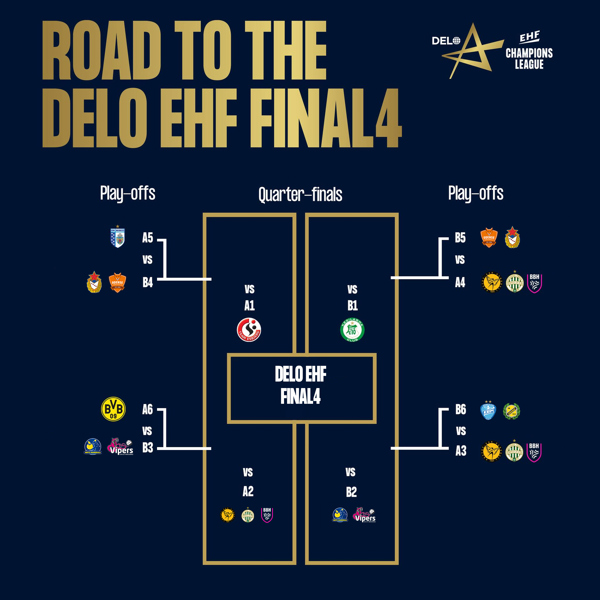 15:10
Good afternoon and welcome to the live blog covering the final round of the DELO EHF Champions League 2021/22 group phase! This is the weekend where dreams come true for some teams while hopes get shattered for others.
This is the full playing schedule: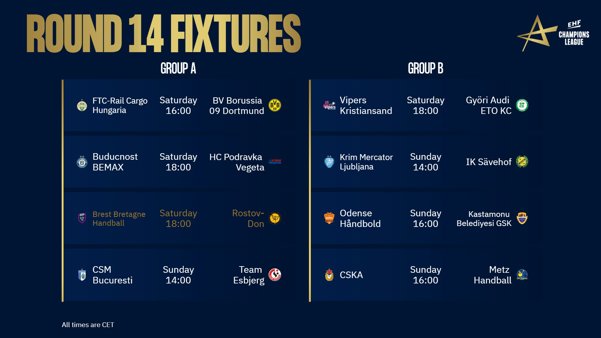 To get yourself quickly up-to-date on each of these matches, read the round preview: