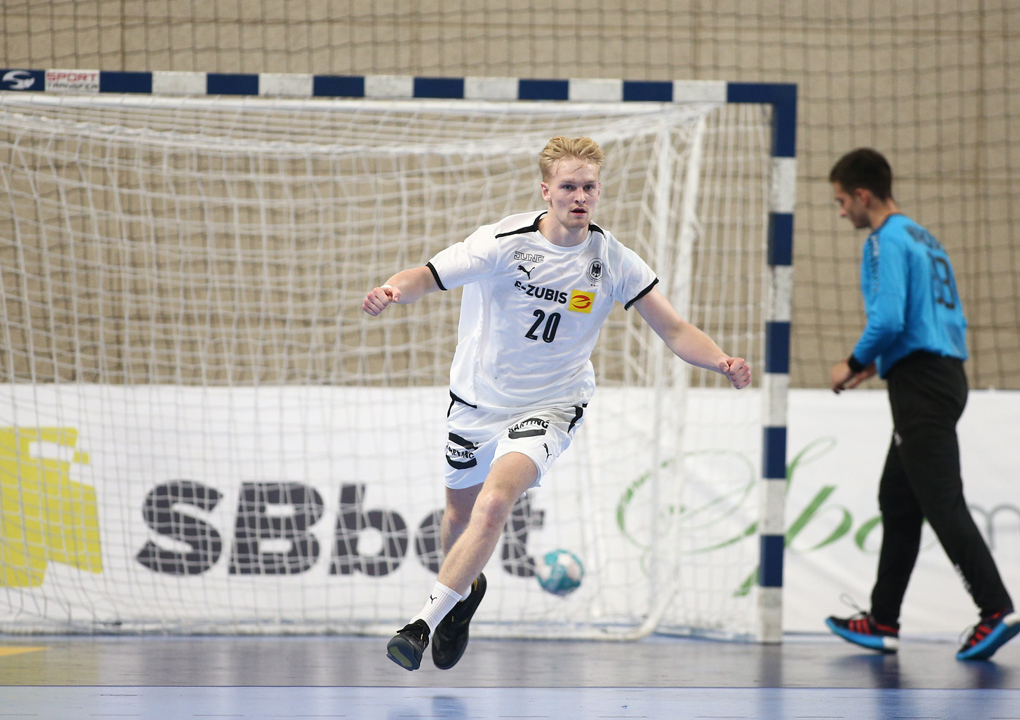 Sweden, Germany complete semi-final lineup at M18 EHF EURO
Germany settled for a 23:23 draw with Portugal on Wednesday night to book the last ticket to the semi-finals in a thrilling finish to the main round at the Men's 18 EHF EURO 2022 in Montenegro. The M19 EHF EURO champions from last year will take on Spain on Friday, while Sweden and Hungary contest the other semi-final. The final is scheduled for Sunday.
Germany finished second in their main round group M1, one point behind Hungary, and edged Portugal for second place thanks to a better goal difference: +5 vs 0.
Sweden defeated Norway 28:25 in an all-Scandinvian battle for the second semi-final ticket from group M2, which was won by Spain.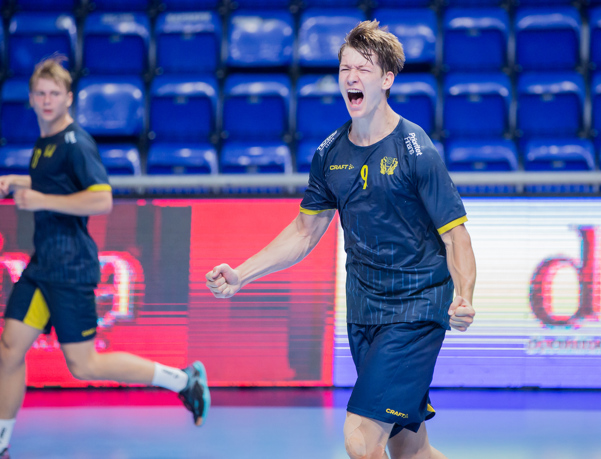 while Vasco Costa scored 10 goals in this must-win game for Portugal, Germany failed to score in the last five minutes, but Portugal's late 3:0 run only saw them tie the game: 23:23
Spain are the only side riding a five-game winning streak into the final weekend at the M18 EHF EURO 2022, after securing a 29:28 win against Denmark in their last match of the main round
having secured the win in group M1, Hungary rested their top scorers Kirstof Csorgo and Tamas Kovacs in a 28:25 loss against Croatia
in a do-or-die game in group M2, Sweden won the Scandinavian derby against Norway 28:25 after they had been behind at the break: 13:12
Faroe Islands' Oli Mittun is locked into the first place of the top goal scorer standings with 57 goals in five games, after scoring seven times in his team's 33:23 loss against Slovenia








Familiar faces to meet again in the semi-finals
With Spain, Hungary, Germany and Sweden, four former champions have made it to the semi-finals of the M18 EHF EURO 2022. While Germany (2021) and Sweden (2018) won the last two editions, Hungary have made it to the last four again for the first time since 2014. Spain were the bronze medallists last summer.
Spain are going for their seventh medal at this level; Germany, the most successful team with three gold medals, have made it to the semi-finals for the sixth time in the last eight editions.
The top 11 teams in the competition will earn a berth for the 2023 IHF Men's Youth World Championship. Eight teams have already secured their spot: Spain, Hungary, Germany, Sweden, Portugal, Croatia, Denmark, and Norway. The other teams will be confirmed after the 9/12 cross matches, involving Iceland, Slovenia, Faroe Islands, and Montenegro.