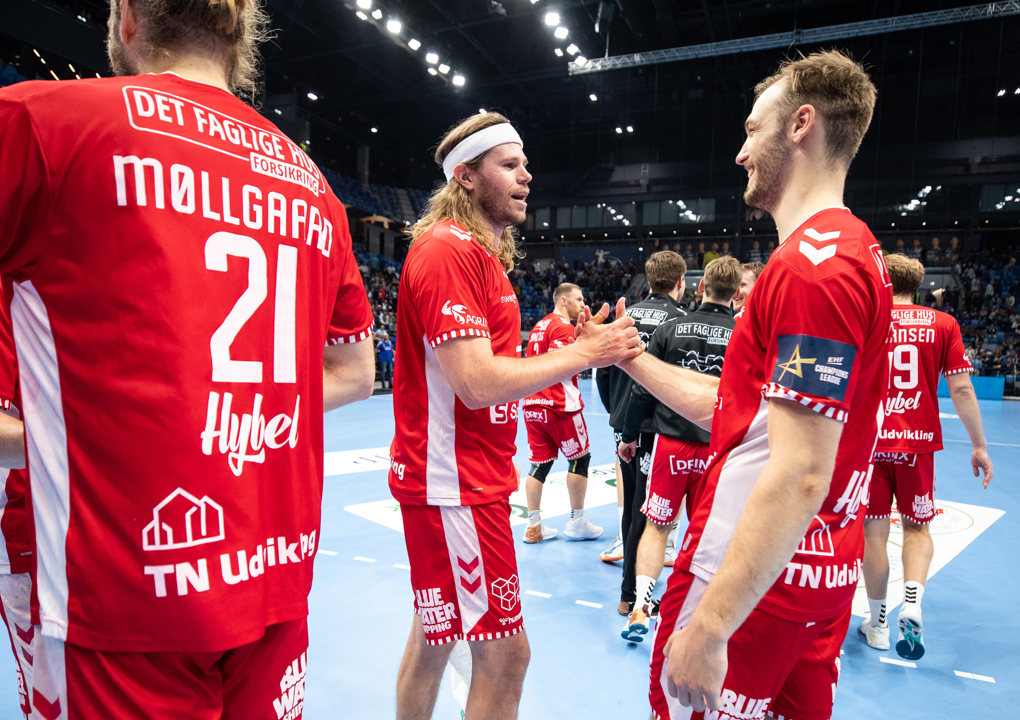 World champions set to take the stage in MOTW
Two world champions – and a world bronze medallist – will feature in the Match of the Week for round 11 of the Machineseeker EHF Champions League between Aalborg Håndbold and OTP Bank – PICK Szeged.
This interview was conducted and published before Aalborg announced that Mikkel Hansen has been diagnosed with symptoms of stress, and will miss the upcoming MOTW.
Aalborg's Mikkel Hansen, Mads Hoxer and Henrik Møllgaard were all part of the Danish team who secured a record-breaking third consecutive world championship title in Stockholm at the end of January. Hansen and Møllgaard were part of all three winning teams, while 22-year-old right back Hoxer won his first senior medal in Sweden.
The final against France was followed by a glitter-filled homecoming in Copenhagen, with around 15,000 fans turning up to celebrate their heroes.
"It was really quite big. It is historic, and it must be said that before we left, there were many who made us huge favourites. I would say that if I look at the level, I think there were eight to 10 teams who could stand where we do. So, I have been quite impressed with the way we have been able to play handball," says a happy and satisfied Hansen.
But with the celebrations over, the players returned to their clubs and put their minds back to the rest of the domestic and European seasons. For Aalborg's champions, that means Thursday's game against Szeged.

In addition to Hansen, Hoxer and Møllgaard, several other newly minted world champions also play in the EHF Champions League. Hansen is full of praise for his national teammates-turned club rivals.
"Simon Pytlick played at an extremely high level," he says of the young GOG left back, who was named All-star left back in Poland/Sweden and scored nine goals in the final against France.
"It's his first World Championship final, and it's the first time he's been on this stage. He has played the Machineseeker EHF Champions League, where I also think he has played well, but after all, this is something else. A hall with over 20,000 people and a lot of pressure - and then he plays such a match as he did, it's impressive," Hansen continues.
The other standout player in the World Championship final was Telekom Veszprém centre back Rasmus Lauge, who scored 10 goals, most in the second half. Lauge only featured in four games during the tournament due to a calf injury.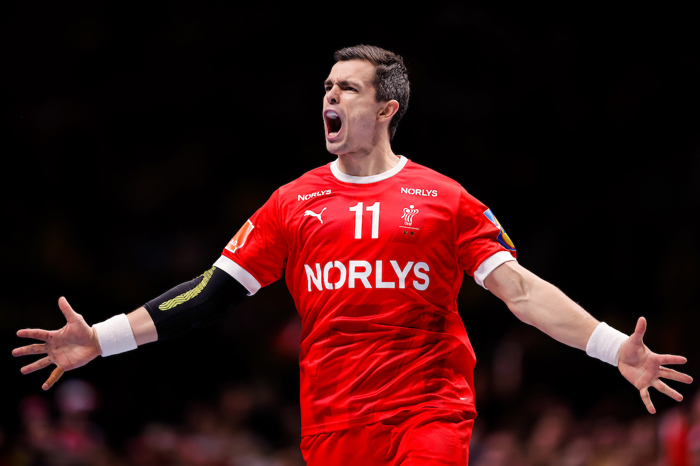 "Rasmus Lauge also deserves praise. It's something we all wish for him to play such a final after again, again, again getting an injury that changed his World Championship compared to a tournament where he would normally have had a bigger role," Hansen says.
"He also played really well in Veszprém before the World Championship, so it is clear that it was probably quite redeeming for all of us. It was fantastic to see him burn off such a second half," adds Hansen.
Other Champions League players who made an impact in Poland/Sweden for Denmark included THW Kiel goalkeeper Niklas Landin, who Hansen describes as "probably the best".
Throughout the World Championship, Hansen and Co. also met a large number of Champions League players in their opponents.
Notably, they came up against Hungary in the quarter-finals, winning 40:23 in a dominant showing against a team including Szeged's Bence Bánhidi, Miklós Rosta, Richárd Bodó and Roland Mikler, who are all likely to feature in the MOTW.

Denmark went on to play Spain in the semi-finals, but there was no opportunity for Hansen to assess the skills of Szeged right back Imanol Garciandia in that game as the Spaniard did not feature.
Garciandia did, however, play in the bronze-medal match against Sweden which saw the hosts' hopes of a medal broken by the tenacious Hispanos. Aalborg's Felix Claar and Lukas Sandell were on court for that game, so could have added motivation against Szeged on Thursday.
In any case, Hansen is unsure as to whether lessons can be learned from watching opponents at a World Championship compared to the Champions League.
"I don't know if you can take it with you in terms of playing. It is clear that when you come home to the clubs, you play in a slightly different way, and then there are things you have played with on various national teams that you can perhaps take home and make use of here," he suggests.
World Championship aside, the MOTW is an important one for both Aalborg and Szeged. They currently sit sixth and fifth respectively in group B, separated by a single point. Back in round 4 Aalborg won 41:29 in Hungary, but that was their last victory in the group phase.
The home fans will surely be hoping that that their gold-medal stars can bring a little World Championship magic to the Sparekassen Danmark Arena at 18:45 CET on Thursday 9 February (live on EHFTV), and break Hungarian hearts again.
Photo of Rasmus Lauge © Anze Malovrh / kolektiff; photos of Szeged vs Aalborg © OTP Bank-PICK Szeged