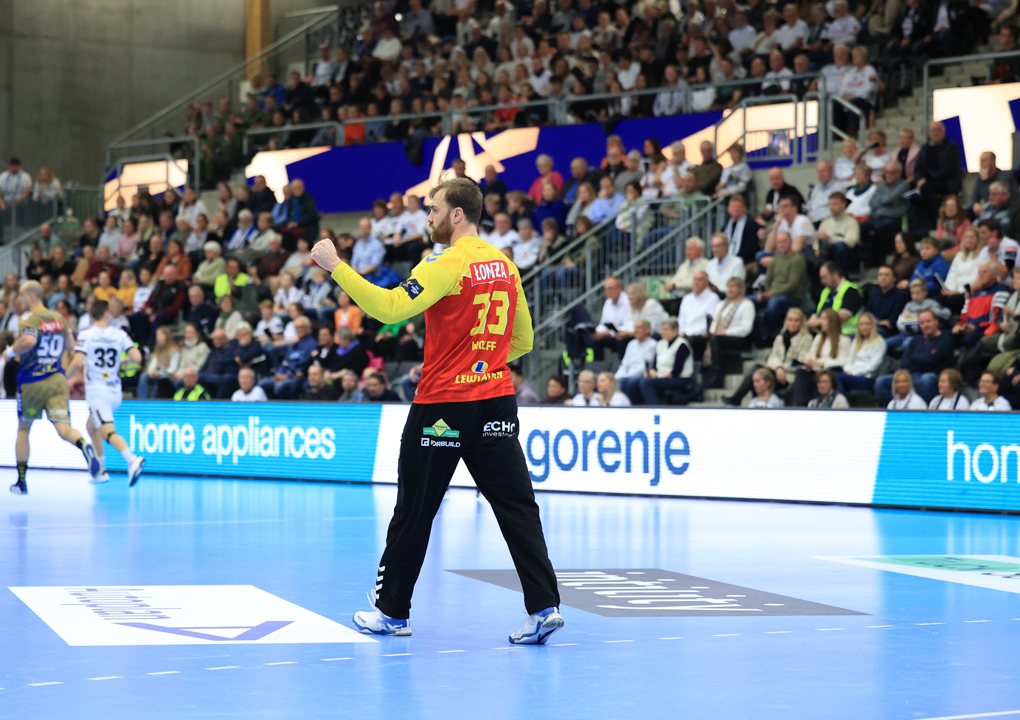 Wolff steers Kielce to lucky win
What a bitter night for Elverum Handball, what a lucky victory for Lomza Industria Kielce. The Polish champions took their sixth consecutive win thanks to the final goal from Alex Dujshebaev 50 seconds before the end.
The lucky 27:26 win for Kielce was less lucky for Elverum, who remain on two points despite their best match of this season in the Machineseeker EHF Champions League, Elverum remain on two points. 
GROUP B 
Elverum Handball (NOR) vs Lomza Industria Kielce (POL) 26:27 (13:14)
before the break, Elverum showed their strongest half of the current Champions League season. The only reason why the Norwegian champions were not ahead was Andreas Wolff, who saved 12 shots before the break - and finally ended with 19 and 42 per cent of all shots saved 
while Elverum's top scorer Uros Borzas netted six times, last year's best attacking asset, Tobias Grøndahl, was unlucky. Grøndahl missed five of eight shots before the break, but scored five times in the end
right at the beginning of the second half, again backed by some Wolff saves, Kielce pulled ahead to their first four-goal advantage at 19:15, before Haukur Thrastarson missed three straight shots 
Elverum turned the page and scored five consecutive goals within eight minutes from 16:20 to their first ever lead at 21:20 – and from that moment on, the match was on the edge 
although 22:21 was Elverum's last lead, Kielce could not cast off the hosts, who were equal on 26:26, before Alex Dujshebaev scored his sixth and last goal to seal the win
Andreas Wolff again Kielce's hero 
In the first match against Elverum, Andreas Wolff did not play that much and only saved two of 13 shots, but against his former club Kiel, Szeged and Nantes the German goalkeeper was there when Kielce needed him most.
On Wednesday he was definitely needed. His 19 saves – 12 of them before the break – underline Wolff's outstanding impact for Kielce. With the 'hungry Wolff' between the goalposts, the Polish side can be unstoppable this season. 
We can't be happy with the way we played today. We want to win the group and the Champions League, so we have to play with focus from the first to last minute. Today we didn't and I think we can be really happy with getting the points.
Two games against the same team in seven days might be an advantage for the team losing game one, where you are really looking to find some situations to improve from. I think we made the effort, and I'm really proud of the guys and what they put into it.