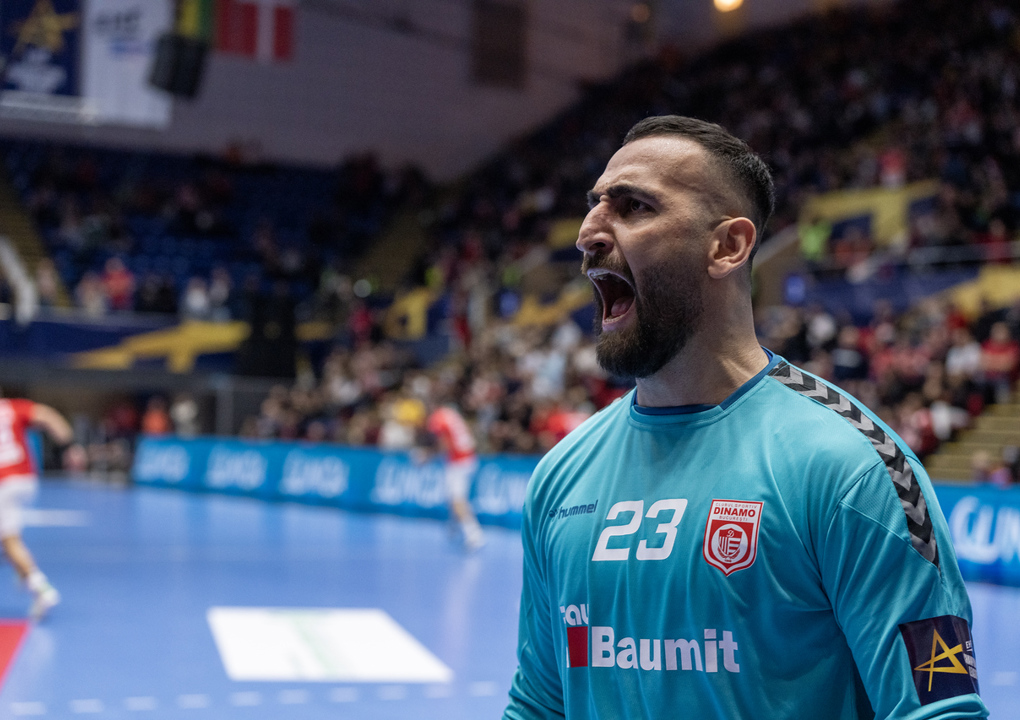 Dinamo win big against GOG and continue hope for fourth place
After four games without a win, Dinamo Bucuresti got back to winning ways against a depleted GOG, securing a big win in the Match of the Week, 30:27.
GROUP B
MOTW: C.S. Dinamo Bucuresti (ROU) vs GOG (DEN) 30:27 (14:13)
Dinamo broke their longest winless run of the season, four games in a row, with a strong display against GOG, who were missing backs Simon Pytlick and Morten Olsen
in the absence of left back Ali Zein, who missed the game due to an ankle injury, Dinamo relied heavily on the Player of the Match of the Week, Ante Kuduz, who top scored with nine goals
goalkeeper Saeid Heidarirad had a superb outing for Dinamo, his best of the season so far, stopping 14 shots for an outstanding 34% saving efficiency
Dinamo, who won their fifth game of the season, now hold the tiebreaker against GOG, after the first game between the two sides ended in a draw, 38:38
the Romanian champions are now tied with GOG on points, 13, with Dinamo facing SC Magdeburg and GOG hosting HC PPD Zagreb in the last round
Dinamo show grit to bounce back
Dinamo were in dire straits in the first weeks of 2023, failing to reach their top form, with their attacking prowess being stopped in its tracks, handing some bid headaches to coach Xavi Pascual, who needed to shuffle the pack and go back to the basics against GOG in the Match of the Week for Round 13 of the group phase of the Machineseeker EHF Champions League.
Despite missing left back Ali Zein and line player Viachaslau Bokhan, Dinamo found a new groove in attack and delivered one of the most consistent performances of the season, as players who had not shined this season, like goalkeeper Saeid Heidarirad and centre back Joao Francisco da Silva, put in amazing shifts.
With one round to go, Dinamo tied GOG and have the advantage in the tiebreaker, as the two sides go head to head in a fight for fourth place, which creates a big advantage in the play-offs - having the second leg on home court. But the Danish side look like favourites in the last round against Zagreb, while Dinamo are underdogs against Magdeburg.
For us this game was very important to win because, after the first two games, we didn't start second part of the season so good. We needed this game to bounce back. So, I am very happy the fact how we reacted in this game. It was not so easy. At the end of the game this is the most important, we won and we are going to the next level