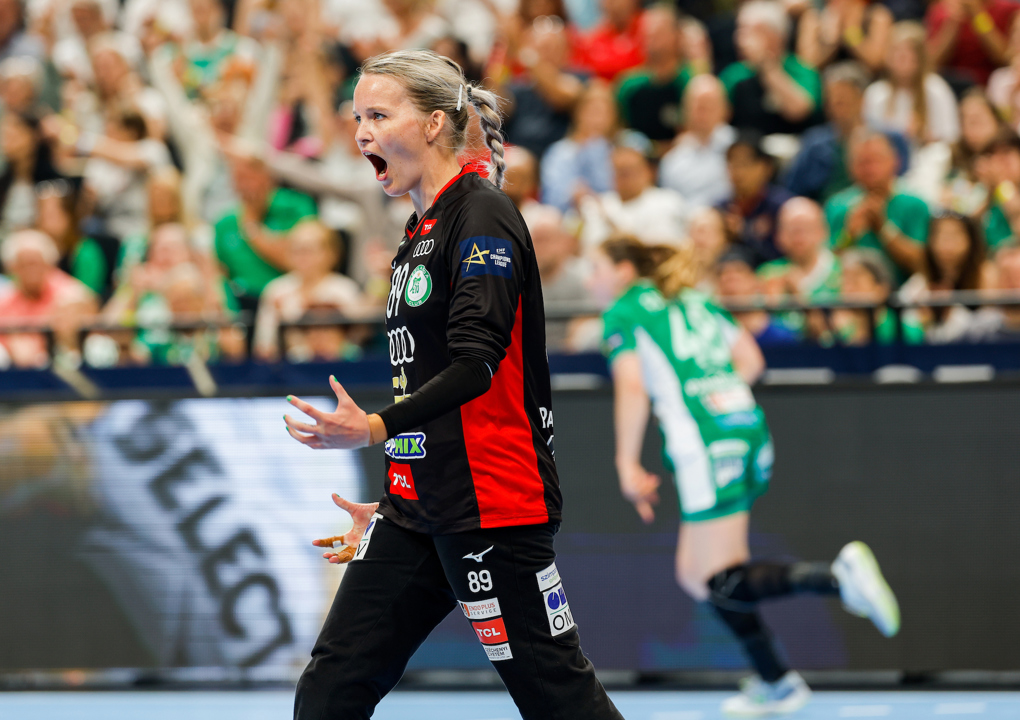 Toft fuels Györ's charge for third place
Györ finished the EHF FINAL4 2023 on a high with a 28:27 win over Team Esbjerg, as the Hungarian powerhouse avoided finishing in last place on the season's final weekend after holding off a comeback from the Danish team.
3/4 PLACEMENT MATCH
Györi Audi ETO KC (HUN) vs Team Esbjerg (DEN) 28:27 (16:9)
Györ's flawless 8:1 run between the sixth and the 18th minutes was the backbone of their win, with an excellent performance from goalkeeper Sandra Toft — although Esbjerg ended up cancelling the seven-goal half-time lead, as the Hungarian side won by the slightest of margins
Toft doubled the number of saves from the semi-final against Vipers in only 16 minutes and finished the first half with 13 saves for a 59 per cent save rate. After 21 minutes, she boasted an outstanding 71.4 per cent saving efficiency
Esbjerg back Henny Reistad was her team's second top scorer with five goals, which made her the all-time top goal scorer at the EHF FINAL4 as she reached a 60-goal tally — three more than the previous record held by former Györ players Nycke Groot and Anita Görbicz
with four goals scored in the match, Nora Mørk became only the seventh player in history to hit the 50-goal mark at the EHF FINAL4, after Reistad, Groot, Görbicz, Cristina Neagu, Isabelle Gullden and Andrea Lekic
the Danish side are still without a win in the EHF FINAL4, having lost all four games they played between this year and last
Györ survive late scare to clinch win
Team Esbjerg are still getting to grip with the requirements of the EHF FINAL4, as the Danish side extended their losing streak in Budapest to four games, with only one other team in history losing so many matches in a row: Buducnost, in 2015 and 2016.
Frustrated by an excellent goalkeeper in Sandra Toft, Esbjerg failed to get their attack going and scored their lowest number of goals in a first half of a game in the EHF Champions League Women since tallying nine goals against Brest Bretagne Handball in November 2021, with their attacking efficiency dropping to a meagre 30 per cent at the end of the first half.
For Györ, anything but a title is considered a disappointment, but their performance was excellent for the first 40 minutes — from the defence improvement to the grit shown in the dying minutes to halt Esbjerg's comeback, as they avoided finishing fourth in the EHF FINAL4 for what would have been the first time in eight participations. Ambros Martin's side also won their 12th game in 16 attempts in the EHF FINAL4, as the Spanish coach won his last game with the club before being replaced by Ulrik Kirkely.
It means a lot for us because after yesterday it was really hard to bounce back. We just wanted to come here and win the title. To win the bronze medal is nice, but it was tough. We expected them to rest a bit for the domestic league, but they pushed on and on.