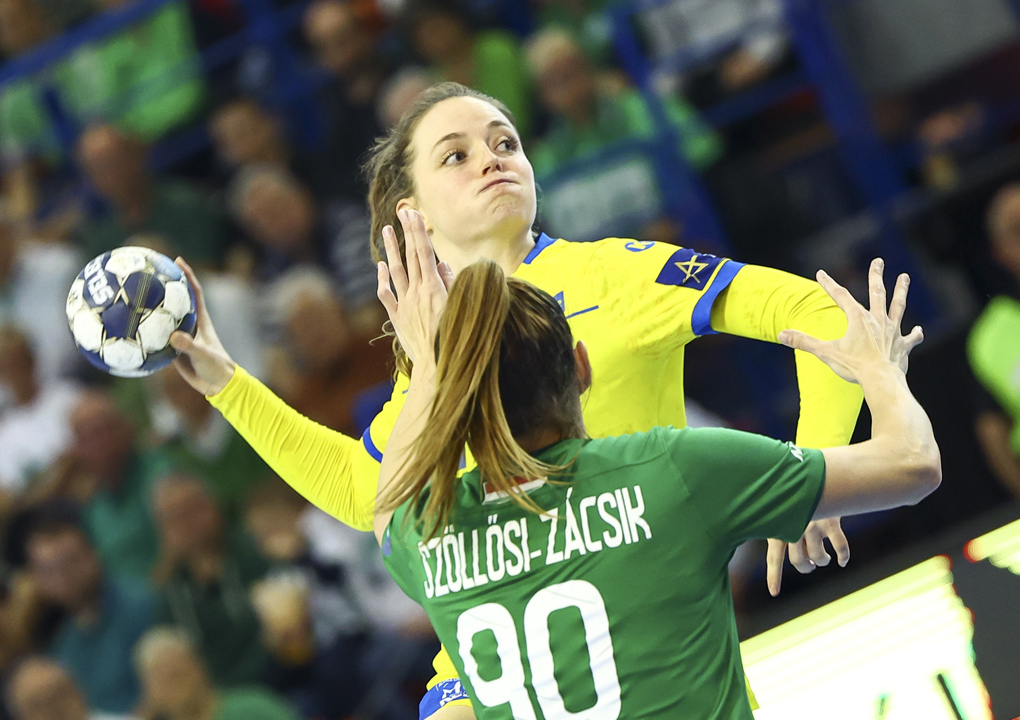 Teams ready for last stop on road to Budapest
The Match of the Week on Sunday at 16:00 CEST pitches CSM Bucuresti against Team Esbjerg, with the Romanian hosts trying to make up a four-goal deficit from the first leg as they want to avoid a similar scenario to last season, when they were eliminated by Esbjerg in the quarter-finals.
Elsewhere, defending champions Vipers Kristiansand (31:25 against CS Rapid Bucuresti), Metz Handball (32:26 against FTC-Rail Cargo Hungaria), and Györi Audi ETO KC (29:27 against Odense Håndbold) seem all in strong positions to advance following their away wins in the first leg.
QUARTER-FINALS, SECOND LEG
Vipers Kristiansand (NOR) vs CS Rapid Bucuresti (ROU) – first leg 31:25
Saturday 6 May, 16:00 CEST, live on EHFTV
reigning champions Vipers are favourites to secure their third consecutive EHF FINAL4 berth, after delivering Rapid's worst loss this season, 25:31 in the first leg in Bucharest
Vipers have the joint-best record on home court this season, alongside Metz Handball, with both sides running a seven-game winning streak on their way to the quarter-finals
Rapid's away form has been worrying, with the Romanian side winning three games, drawing another one and losing four up until the quarter-finals
Vipers left back Markéta Jeřábková has scored 102 goals this season – just 27 less than Rapid's two best scorers combined: Sorina Grozav (65) and Eliza Buceschi (64)
both sides earned dominating wins in their domestic league this week: Vipers beat Larvik 43:18 in the Norwegian league play-offs; Rapid defeated Galati 34:17 in the Romanian league
We are behind with six goals, anything is possible in sport, so this is the attitude that we will bring to Kristiansand. We want to play a good game, we want to win if it is possible, but the most important is to develop from game to game, and this game in Vipers is going to be an important step for us in our way to get better.
Györi Audi ETO KC (HUN) vs Odense Håndbold (DEN) – first leg 29:27
Saturday 6 May, 18:00 CEST, live on EHFTV
Györ are defending a two-goal lead from the first leg on their way to what would be their eighth EHF FINAL4
the Hungarian side have only one defeat at home this season: against Metz Handball in round 3 of the group phase; Odense have a strong record in away matches, winning five out of eight
left wing Bo van Wetering is Odense's top scorer this season with 69 goals, including six in the first leg; Györ's Ana Gros netted nine last week to raise her tally to 74
while Györ had no match scheduled in Hungary this week, Odense celebrated a 31:28 win over Viborg in the play-offs of the Danish championship
I am proud we managed to come back from six goals behind. It was a good team effort. This weekend we have to be even more preventive on their shooters and have to be more efficient in the attack. It will for sure not be an easy game, and we will have to be better than in Odense. The key would be a strong, aggressive defence and quick fastbreaks.
Metz Handball (FRA) vs FTC-Rail Cargo Hungaria (HUN) – first leg 32:26
Sunday 7 May, 14:00 CEST, live on EHFTV
Metz extended their winning streak to 10 by beating FTC last Saturday, coming a step closer to their third EHF FINAL4 appearance
FTC need to improve the precision in their shooting if they want to overcome the six-goal deficit and book their first trip to the final tournament
the key player for Metz in the first leg was the goalkeeper Hatadou Sako, who stopped 19 shots for a 45 per cent efficiency
FTC's top scorer of the season, and fourth best scorer overall of the competition, Katrin Klujber, added just one goal last week and is now on 101 goals
Tamara Horacek, who was named Player o the Match, and Bruna De Paula stood out for Metz in the first leg
Metz, already crowned domestic champions, had no match in the French league this week; FTC defeated DVSC 29:26 and remain second behind Györ in the Hungarian league
I think it is going to be even more complicated than the first game, because FTC will have nothing to lose. They will do everything to come back and erase the six goals. And we have to be ready for that. The match will start for us at zero vs zero.
MOTW: CSM Bucuresti (ROU) vs Team Esbjerg (DEN) – first leg 28:32
Sunday 7 May, 16:00 CEST, live on EHFTV
the Romanian side have not won the second leg of an EHF Champions League quarter-final since the 2016/17 season
Esbjerg have lost four games this season – three by a two-goal margin and one by just one goal
CSM are unbeaten at home this season, winning five games and drawing the other two; their best- ever season record in the European top competition on their home court
Esbjerg's Henny Reistad (126 goals) and CSM's Cristina Neagu (112) are the top two scorers this season; Reistad could be in with a chance to break the all-time record of 150, set by Natalia Morskova in 1995/96
CSM have won five of the 11 previous games against Esbjerg, but none of the last five encounters since February 2021
Main photo © Szilvia Micheller
We have already won the Romanian supercup and the national championship, we are still in the run in the Romanian cup and the Champions League, and qualifying for the EHF FINAL4 remains one of the most important objectives. I would like to thank all of our fans and I know it will be a full arena on Sunday and I believe that with the help of our supporters we can manage the comeback.