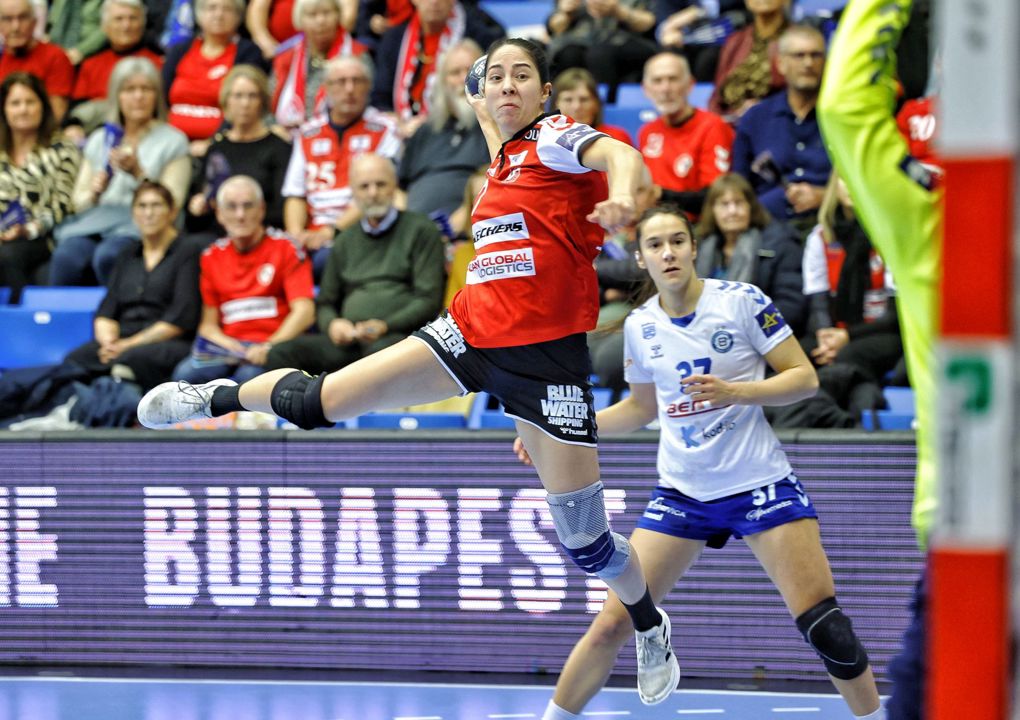 Strong first-half finish lifts Esbjerg past Buducnost
Team Esbjerg strolled to their 10th win of the EHF Champions League Women 2022/23 season after a stellar performance from the 20th minute until the 40th minute against WHC Buducnost BEMAX.
Due to one-on-one misses and hasty attacks, Buducnost only kept up with their opponents for a short period of time. With the 30:20 win, the Danish side have taken second spot in group B ahead of Sunday's matches. 
GROUP B
Team Esbjerg (DEN) vs WHC Buducnost BEMAX (MNE) 30:20 (15:9)
Buducnost's mobile defence caused trouble for Esbjerg – whose shot efficiency was at 60 per cent and were unable to make a break – in the early stages
after a short Buducnost lead (7:8), Esbjerg stepped up a gear in the last five minutes of the first half with a 6:0 run that forced Bojana Popovic to call for her first timeout in the game
Esbjerg's blistering performance continued at the start of the second half as they extended their 6:0 run to an 8:0 run when Marit Røsberg Jacobsen scored for 17:9
Buducnost scored only one goal in the span from the 23rd to the 33rd minute. The Montenegrin side's technical errors and faltering attack decided the outcome of the match
Esbjerg reached their first double-digit lead in the 37th minute of the match and maintained it until the end
both sides' top scorers had five-goal outings: Beyza Irem Türkoglu and Henny Ella Reistad for Esbjerg, and Milena Raicevic on Buducnost's side
Esbjerg receive boost ahead of crucial match
Esbjerg extended a winning streak to three games for the second time this season. After an opening round defeat against Győri Audi ETO KC, they were on a victorious course until they met CS Rapid Bucuresti.
They got back on track for five straight matches until they were stopped again by Metz Handball. With their third win in a row since that defeat, Esbjerg remain the competition's most efficient team in attack. The Danish side have scored 427 goals at a 68.9 per cent efficiency – averaging 32.84 goals per game. The taste of victory will be an additional boost for the Danish powerhouse ahead of the crucial match against Győr in the last round of the group phase.
Credit for the photos in this article: Niels Husted / nhcfoto.dk
We were a bit anxious about the game today, because we have seen Buducnost getting better throughout the tournament, so we are very happy about the victory.
I do not know what happened today. We played handball for the first 25 minutes, and after that we stopped. They also have good shooters and if you have a flat defence, they shoot. But if you go out to meet them, they play the line – and we could not find the solution to stop them.