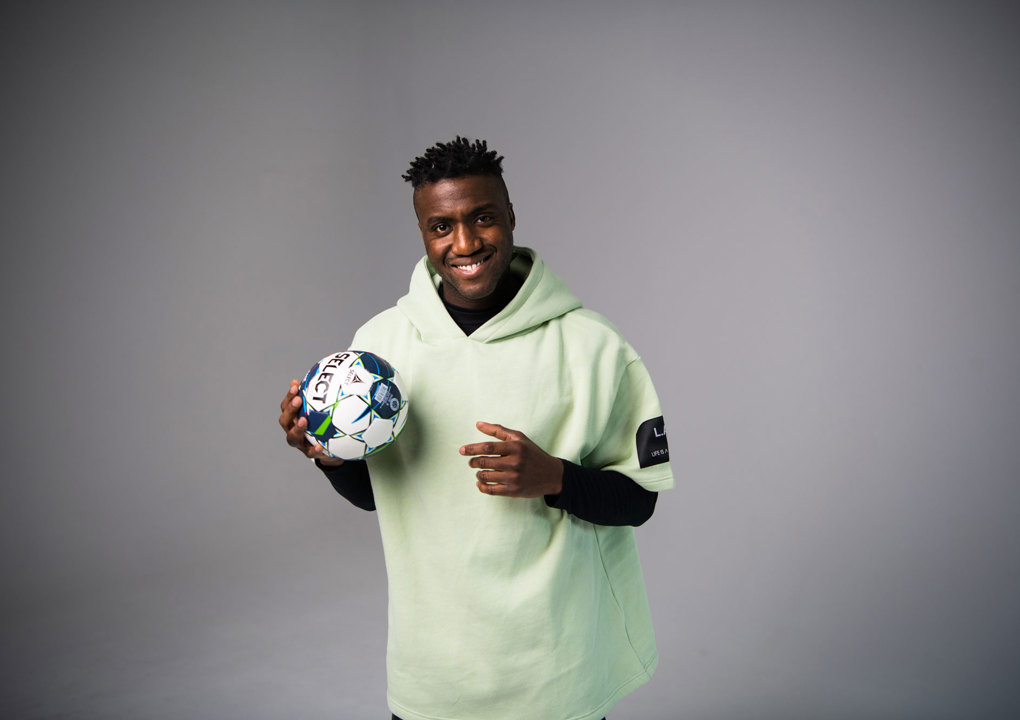 Luc Abalo joins EHF EURO ambassadors line-up
After the announcement of a raft of German stars - including Uwe Gensheimer, Stefan Kretzschmar, Emily Bölk and Johannes Bitter - as ambassadors for the Men's EHF EURO 2024, French player Luc Abalo has joined their ranks. 
Luc Abalo won the EHF EURO three times with France, in 2006, 2010 and 2012, among the nine international gold medals that are covering the shelf in his living room. After playing for Ivry, Ciudad Real, Paris Saint-Germain and finishing his career in Japan, the right wing has decided to move on, at least, professionally, from handball.
"As an athlete, we have two lives. One in which I played handball, and another one in which I want to do something completely else. I'm very interested in arts and there are a lot of things in this area that I want to try. I want to be a painter, I want to be a designer, I want to take care of my clothing line," explains the 38-year-old.
Spending his time on something else than handball does not mean Luc Abalo will not be watching any more games. 
"I'm very honoured to be an ambassador for the EHF EURO 2024. I'm sure the atmosphere will be great in this country that has been the place to be in handball for the last decades," he says.
Besides the three titles that he won with France, Luc Abalo has very fond memories of the epic battles against Croatia that spiced his whole international career. It was against Ivan Balic and his teammates that he won his first gold medal, at the EHF EURO 2006.
Croatia were just like France. An amazing team, built with players playing for the best teams in Europe. We often won the games against them, but it is difficult to say why. Were we lucky? The one thing I know is that we prepared very hard when we knew we were going to be against them, as Croatia were one of the best teams in the world at that point.
Croatia will await France in the main round, if they both make it through the preliminary round in Germany. But France will throw off the EHF EURO on Wednesday 10 January in front of what is expected to be a world record crowd at the Merkur Spiel-Arena in Düsseldorf, in their first match against North Macedonia.
They and the rest of group A - hosts Germany, and Switzerland - will then move to Berlin to finish off the group phase.
And Abalo, in his role as ambassador, will be supporting all the way. 
Day tickets are on sale for the Men's EHF EURO 2024 via tickets.eurohandball.com and heretoplay.com, the championship's official website. Although there are no tickets for group A matches currently available, there is still availability for the main round.
Photos from EHF EURO 2020 © Axel Heimken, Jozo Cabraja / kolektiff