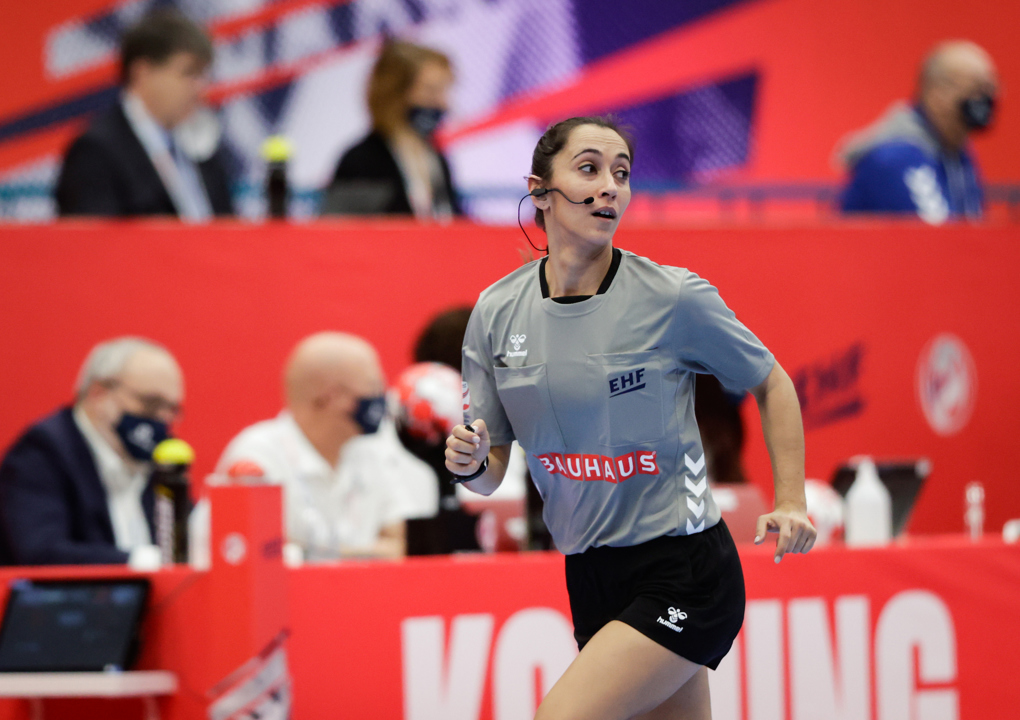 Update on referee nominations for EHF EURO 2022
12 pairs of referees are nominated for the Women's EHF EURO 2022 in Slovenia, North Macedonia and Montenegro (4-20 November). Compared to the initial nomination in June 2022, two pairs have been replaced.
The Danish pair of Karina Christiansen and Line Hesseldal Hansen has been replaced by the Moldovan referee pair Igor and Alexei Covalciuc. 
The two Greek referees, Ionna Christidi and Ionna Papamattheou, have been replaced by Eskil Braseth and Leif Andre Sundet from Norway.
Therefore seven female and five male pairs will be officiating the matches at the upcoming EHF EURO. 
Referees nominated for Women's EHF EURO 2022
Ana Vranes / Marlis Wenninger (AUT)

Tatjana Prastalo / Vesna Balvan (BIH)

Igor Covalciuc /Alexei Covalciuc (MDA)

Javier Alvarez Mata / Yon Bustamante Lopez (ESP)

Maike Merz / Tanja Kuttler (GER)

Eskil Braseth / Leif Andre Sundet (NOR)

Ismailj Metalari / Nenad Nikolovski (MKD)

Jelena Vujacic / Andjelina Kazanegra (MNE)

Marta Sa / Vania Sa (POR)

Ozren Backovic / Mirko Palackovic (SLO)

Vanja Antic / Jelena Jakovljevic (SRB)

Marina Duplii / Olena Pobedrina (UKR)