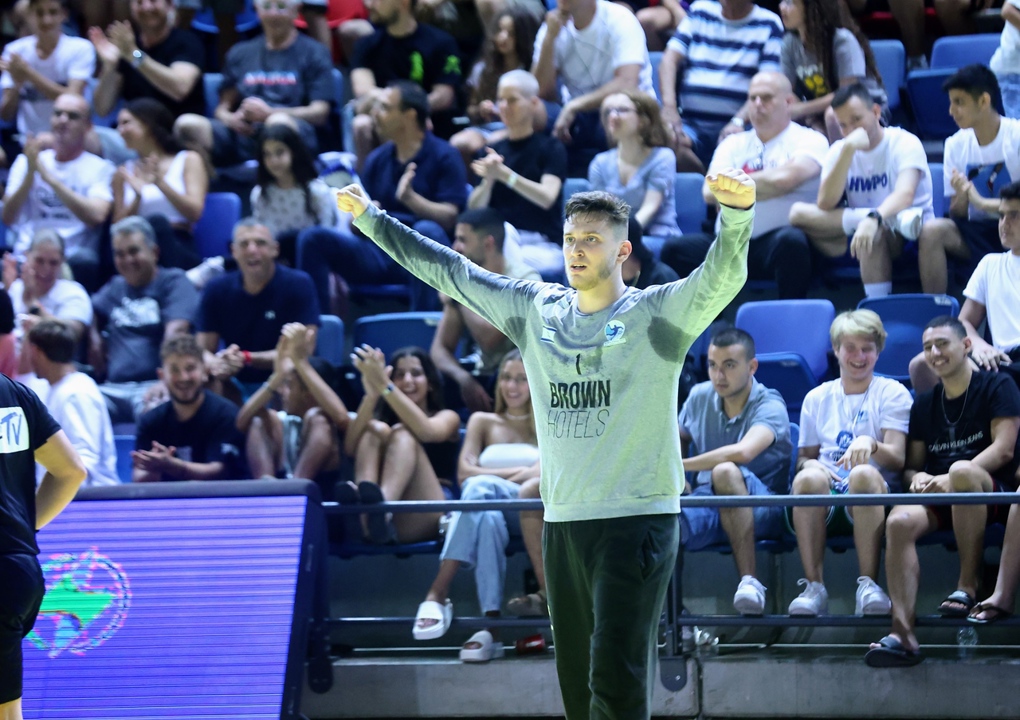 Hosts Israel impress at M18 EHF Championship
Israel have eased through the preliminary round at the Men's 18 EHF Championship 2022 in Tel Aviv with three straight wins to set up a semi-final against Greece on Friday at 15:30 CEST. Czech Republic will next play Lithuania at 17:30 CEST for the other spot in Saturday's final.
Three matches, three wins, goal difference +36: Hosts Israel have had an impressive start into 'their' M18 EHF Championship in Tel Aviv, one of three such tournaments taking place this week.
Czech Republic are the other team to reach the semi-finals unbeaten, advancing from a three-team group with two wins.
Israel's perfect run in group B included huge wins over Bulgaria (38:17) and Lithuania (41:29), with Asaf Sharon scoring eight and 10 goals, respectively
their goalkeepers massively contributed to Israel's success, with Lior Shain getting a 40.8% safe rate (20 saves from 49 shots) in two matches, and Tal Peled 48% (12 from 25) in the other match
led by 11 goals from Tomas Draksas and 10 from Titus Janusonis, Lithuania defeated Georgia 34:29 in a match that was crucial for the important second place behind Israel
in group A, Czech Republic defeated Greece only narrowly (33:31) – with 11 goals from Jonas Josef – before taking a big 39:19 win over Netherlands
Dimitrios Panagiotou netted 12 times in the group's opener against Netherlands (31:25) as Greece set course to the semi-finals
Lithuania's Tomas Draksas is the tournament's leading scorer after the preliminary round with 24 goals
in Friday's semi-finals, Israel take on Greece at 15:30 CEST, followed by Czech Republic playing Lithuania at 17:30 CEST; the final is scheduled for Saturday at 18:00 CEST; all matches are live on EHFTV









Trophy not the only reward for the champions
From the seven teams that started in the tournament last weekend, four still hope to lift the trophy in Tel Aviv on Saturday: Czech Republic and Greece advanced from group A, Israel and Lithuania from group B.
However, the title is not the only reward at stake as the winners of this M18 EHF Championship will earn promotion to the M20 EHF EURO in 2024 and will also secure their place at the 2023 IHF Men's Youth (U19) World Championship.
All matches of the M18 EHF Championship 2022 in Israel are streamed live on EHFTV.