First tickets to EHF EURO 2024 on the line
The Men's EHF EURO 2024 Qualifiers and EHF EURO Cup 2024 continue over the weekend, with 16 qualifiers and two Cup matches taking place. All games are the reverse fixtures of the round 3 matches played on Wednesday and Thursday, concluding a series of double-headers. 
GROUP 1
Türkiye vs Luxembourg
Sunday 12 March, 15:00 CET, live on EHFTV
Türkiye earned their first points of the qualifiers in round 3, defeating Luxembourg 30:29 and moving into third position in the group
Luxembourg are still waiting for their first points of the qualifiers and enter the match at the bottom of the group 1 table
Luxembourg have not beaten Türkiye since 1986, when they took their only victory against Sunday's hosts in a total of eight mutual clashes
both teams are vying for their first participation in the final tournament
Türkiye have conceded the most goals of the qualifiers — 109
Portugal vs North Macedonia
Sunday 12 March, 18:30 CET, live on EHFTV
the first leg between these sides saw a 29:23 victory for Portugal, which was their first ever on North Macedonia's court
Portugal count the maximum six points in their account and can secure their place in the final tournament with a win on Sunday
North Macedonia are second on the table with four points. The loss to Portugal was their first defeat in the qualifiers
Portugal wing Antonio Areia had a huge outing in the first leg, scoring 10 goals from 10 shots in Skopje
Portugal are among the highest scoring teams in the qualifiers, with 105 goals in their three games so far, placing them third in that ranking
GROUP 2
Slovakia vs Finland
Sunday 12 March, 16:00 CET, live on EHFTV
Finland won the round 3 encounter against Slovakia 30:27, putting their first two points on the table with the result
Slovakia remain on zero points following three straight losses
Finland have recorded one of the best team goalkeeping performances of the qualifiers, with a total of 45 saves — 37 of them by Mikael Mäkelä. They are second only to France in terms of saves made
the win in round 3 was Finland's first ever against Slovakia. Five mutual games ended with victories for Slovakia and there was one draw
Slovakia are fighting to return to the EHF EURO after participating as hosts in 2022, and their last successful qualification in 2012, while Finland have never reached the final tournament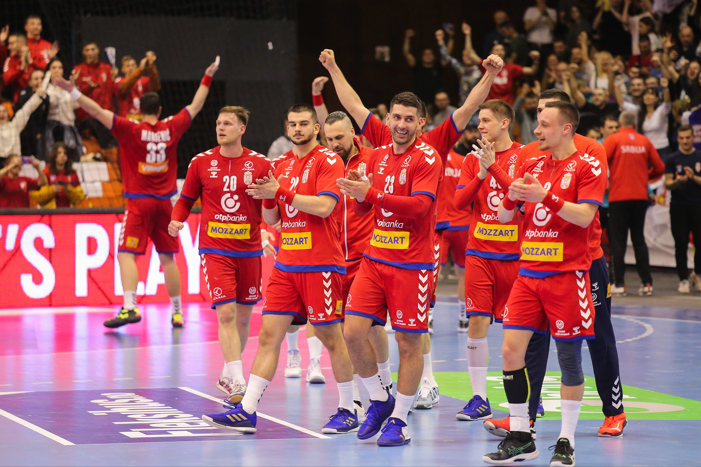 Norway vs Serbia
Sunday 12 March, 16:45 CET, live on EHFTV
the reverse fixture on Thursday was a thriller decided in the final seconds, with Serbia taking a 25:24 win
the victory meant Serbia extended their superb home run in the history of the EHF EURO Qualifiers, which has seen them lose only once in 24 games on their own soil, against Belarus in 2016
for Norway, it was the first defeat of the EHF EURO 2024 Qualifiers. They are now second in the group with four points while Serbia lead with the maximum six
in the overall history between the stands, the record is now level, with two wins apiece. Before Thursday's win, Serbia had not beaten Norway since the 2009 World Championship
if Serbia can win in Norway, they will book their place at the final tournament in Germany
We are looking forward to playing in Norway again. We are not satisfied with how we played against Serbia on Thursday, so hopefully a sold-out arena and top motivation will make the upcoming game a good one for us. We are excited!
Croatia vs Netherlands
Sunday 12 March, 20:15 CET, live on EHFTV
the Netherlands secured a historic first win against Croatia in round 3 with a 32:27 result in Eindhoven
the teams have each won two matches and lost one, thereby counting four points in their accounts. While Croatia's defeat was to the Netherlands, the Dutch lost to Greece in round 2
prior to the match on Wednesday, the teams had met three times in official matches, with Croatia winning two games back in 2014 and 2015, and a draw played at the EHF EURO 2022
the Netherlands are targeting their third straight EHF EURO participation, after a breakout performance at the 2022 edition. Croatia have played every final tournament in the competition's history and have collected six medals
Netherlands right back Kay Smits is the top scorer of the qualifiers, with 27 goals. He scored eight in the first leg against Croatia
We wanted to win the first match, but we weren't playing well. The Dutch team is really good. We should play top handball, on a high professional level. On Sunday, we are going to play in front of our fans. the Arena is sold out and it won't be easy. Therefore, the attack must be better than in the previous match and we need to keep a high level in the match during the whole 60 minutes
GROUP 3
Iceland vs Czech Republic
Sunday 12 March, 17:00 CET, live on EHFTV
Czech Republic won the reverse fixture in Brno 22:17 on Wednesday night and enter round 4 as the group leaders with the maximum six points
Iceland have four points from their victories over Israel and Estonia in rounds 1 and 2
the two teams have conceded the fewest goals of the qualifiers, with Czech Republic allowing only 59 against them in three games, while Iceland have conceded 68. Only one other side (Serbia) has conceded fewer than 70 goals
when the teams were in the same group for the EHF EURO 2018 Qualifiers, they traded home wins. Overall, Czech Republic have won against Iceland three times, Iceland were victorious once, and there were three draws
Czech goalkeeper Tomas Mrkva, now playing his debut season in the EHF Champions League with THW Kiel, has made the second highest number of saves in the qualifiers, with 36. His average rate of 40 per cent is clearly the highest among the 10 goalkeepers with the most saves
Czech Republic can book their place at the final tournament with a win. It would be their fourth straight appearance at the EURO
Israel vs Estonia
Sunday 12 March, 18:30 CET, live on EHFTV
Estonia won the round 3 clash between these teams 30:28, thereby securing their first points of the qualifiers
while Estonia now sit in third position on the table, Israel are in fourth place with no points yet
Estonia back Karl Toom scored 11 goals in the reverse fixture, while Israel's Yonatan Dayan scored nine. Toom's effort took him to eighth place on the overall top scorer chart, with a total of 21 so far
Estonia have never reached the final tournament before. Israel participated in the EHF EURO 2002
prior to the match on Thursday night, the teams had met only once before, with Israel winning a World Championship qualifier in 2015
GROUP 4
Romania vs Faroe Islands
Saturday 11 March, 16:00 CET, live on EHFTV
Faroe Islands secured their second win ever in the EHF EURO Qualifiers in the round 3 encounter against Romania, taking a memorable 28:26 victory
Faroe Islands' first win came in the last phase 2 qualifiers, for the EHF EURO 2022. The results clearly show how the side are becoming more competitive on the international stage
it was Faroe Islands' first win ever against Romania, who had taken commanding victories in the previous five encounters. The smallest margin was eight goals — 28:20 in the World Championship qualifiers in 2018
group 4 is one of the most open, with three sides — Faroe Islands, Romania and Ukraine — all now counting two points to their names, making this an absolute crunch match in the race for the final tournament
Faroe Islands have never reached the final tournament, while Romania have not made it since they participated in the first two editions, in 1994 and 1996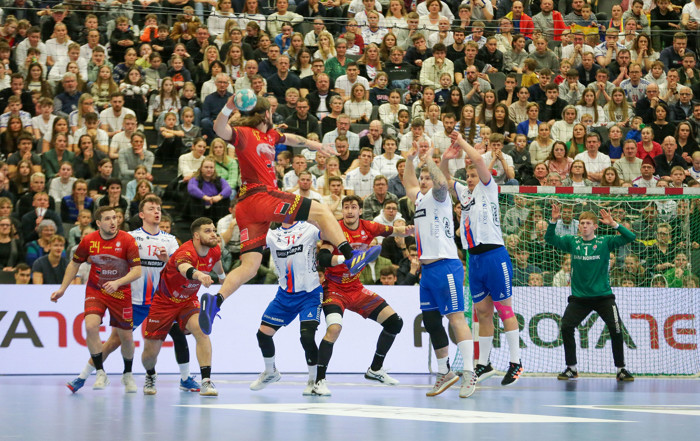 Austria vs Ukraine
Saturday 11 March, 20:25 CET, live on EHFTV
Austria recorded a clear win, 38:31, in the first leg of this double-header played in Coburg, Germany
Austria lead the group with the maximum points and will book their place at the EHF EURO 2024 with a victory
Ukraine have two points thanks to their round 1 win against Faroe Islands
Ukraine's Andrii Akimenko netted 10 goals in the reverse fixture while Ihor Turchenko, the second top scorer in the competition (25 goals), contributed seven. Austria wing Robert Weber, who sits third in the overall top scorer standings, took his tally to 24 after scoring five
in the four mutual matches between the teams, Ukraine have emerged as the victors once, in 2008. The remaining games ended in Austria's favour
GROUP 5
Greece vs Belgium
Sunday 12 March, 17:00 CET, live on EHFTV
Greece recorded their second win of the qualifiers when they defeated Belgium 26:24 in the first leg of the double-header
Greece are in a great position in the group, with four points — the same as Croatia and the Netherlands, the latter of whom they beat with a surprise result in round 2
Belgium are yet to gain any points, but have had very close defeats — 24:25 to the Netherlands and 27:30 against Croatia alongside the two-goal loss on Wednesday
in the mutual record between Greece and Belgium, seven of the 13 matches ended with wins for Greece, five for Belgium, and there was one draw
neither side has reached the final tournament before
The disappointment after last Wednesday's narrow defeat against Greece has given way to new energy. We trained well on Thursday. Friday is a travel day and Saturday in Greece we can continue preparing for the match. It won't be easy, but we are going to do our utmost and give everything to win that match
GROUP 6
Lithuania vs Georgia
Sunday 12 March, 15:00 CET, live on EHFTV
Georgia enjoyed a dominant win in the reverse fixture, with a final score of 32:18 in Tbilisi, earning their first points of the qualifiers
Lithuania are fourth in the group with zero points
Georgia's leading star Giorgi Tskhovrebadze netted 10 goals in the reverse leg and is third in the overall top scorer ranking, with a total of 24
the historical record between the sides has seen six wins for Lithuania and two for Georgia, including the round 3 victory
Georgia have never reached the final tournament and are participating in phase 2 of the qualifiers for the first time. Lithuania made it to EHF EURO 2022 after their most recent previous participation in 1998
Hungary vs Switzerland
Sunday 12 March, 16:00 CET, live on EHFTV
Hungary won the reverse fixture in Switzerland on Thursday night 37:32 in the Highlight match of round 3
Hungary now lead the group with six points and have the chance to book their berth at the final tournament with a victory on Sunday
Switzerland have four points so far, after wins against Georgia and Lithuania in the earlier rounds
Hungary have scored the most goals of the qualifiers, with 114 netted — one ahead of France in group 8
Switzerland back Lenny Rubin is the top scorer from the field only in the qualifiers, with 22 goals from open play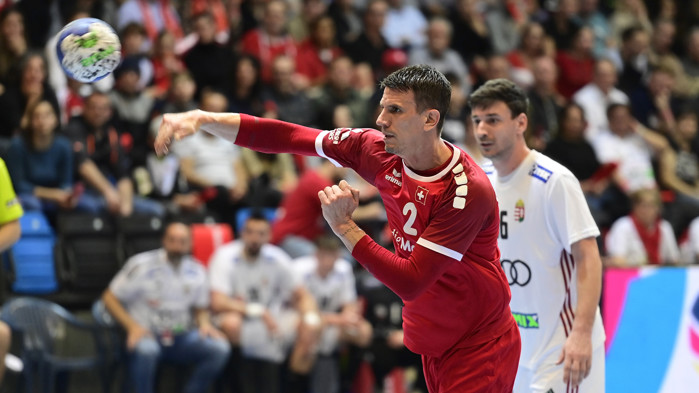 GROUP 7
Bosnia Herzegovina vs Kosovo
Sunday 12 March, 17:00 CET, live on EHFTV
the first leg saw Bosnia Herzegovina take a 25:22 victory in Pristina on Wednesday — their first win of the qualifiers
Bosnia Herzegovina now have two points while Kosovo have none, and sit third and fourth, respectively, in the group table
Bosnia Herzegovina are aiming to reach the EHF EURO for the third straight time, after making their debut in the final tournament in 2020
Kosovo have never reached the final tournament, but only joined the qualifiers as recently as 2018
in three mutual matches played up to now, Bosnia Herzegovina were always the victors, but Wednesday's result was by far the closest
Slovenia vs Montenegro
Sunday 12 March, 18:30 CET, live on EHFTV
Slovenia won a rollercoaster match in Podgorica on Thursday night, 32:29, taking their third victory overall in what is now four official games against Montenegro
Slovenia are the group leaders with the maximum six points, while Montenegro have four points, following what was their first defeat in the qualifiers
Slovenia can secure their ticket to the final tournament in Germany with a win on Sunday, which would book their 12th consecutive participation. They last missed the event in 1998
Montenegro have played every EHF EURO since 2014 and first reached the final event in 2008
the round 3 game was the first for Montenegro under the guidance of new coach Vlado Sola, who played for Croatia as a goalkeeper, winning the World Championship and Olympic Games
GROUP 8
France vs Poland
Saturday 11 March, 21:10 CET, live on EHFTV
France extended their perfect run through the qualifiers with a decisive win, 38:28, in the first leg of this double-header on Wednesday
wing Dylan Nahi had a great outing against Poland in round 3, scoring 10, although it was mainly a display of France's back-court power and depth, with the majority of goals coming from those positions
France's goalkeepers have made the most saves of the qualifiers, with a total of 54, and have by far the best rate — an average of 41.86 per cent across their three games
while France have six points and can book their spot at the final tournament with a win in round 4, Poland have four points thanks to earlier wins over Italy and Latvia
Poland last beat France in an official match at their home EHF EURO in 2016, since when the team line-up has changed dramatically
Latvia vs Italy
Sunday 12 March, 14:10 CET, live on EHFTV
Italy count two points in their account and enter the match in third position on the table, while Latvia are fourth with zero points
Italy won the round 3 encounter between these teams with ease, taking a 36:23 result on their home court in Pescara
Latvia have conceded the second highest number of goals in the qualifiers (108, one behind Türkiye) and are one of only three teams to have conceded 100 goals or more
prior to the reverse fixture, the historic record between the teams was equal with two wins apiece. Now, Italy have the upper hand in this respect
both teams have played the final tournament once — Italy when they hosted in 1998, while Latvia made it in 2020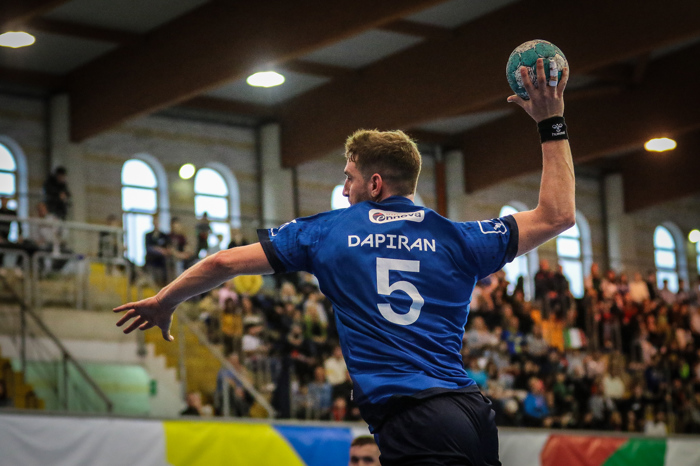 EHF EURO Cup
Germany vs Denmark
Sunday 12 March, 14:15 CET, live on EHFTV
Denmark took an impressive victory in the reverse leg, with a 30:23 result that represented their second biggest win over Germany in a total of 18 official matches
Thursday night's result was the clearest win for Denmark against Germany since 1938. It has been almost 15 years since one of these sides beat the other by more than two goals (27:21 for Denmark at the 2008 Olympic Games)
Denmark's victory was made more impressive by the absence of leading stars Niklas Landin, Rasmus Lauge and Mikkel Hansen. Playing his debut in the national team, Thomas Arnoldsen top scored the game with seven goals from seven shots
the win on Thursday night was Denmark's second in the EHF EURO Cup 2024. Germany have lost all three games so far
Germany line player Johannes Golla is the top scorer of the EHF EURO Cup 2024, with 21 goals — six clear of his nearest rivals
Spain vs Sweden
Sunday 12 March, 18:00 CET, live on EHFTV
Sweden won the reverse fixture in Linköping 33:30 on Wednesday night
the victory saw Sweden extend their perfect run in the competition, while it was Spain's second loss. The 'Hispanos' sole victory came against Germany by one goal in round 2
Sweden therefore lead the Cup table with the maximum six points
the MVP of the EHF EURO 2022, Jim Gottfridsson, is still missing for Sweden, due to an injury sustained in January at the World Championship
it will be the 30th mutual game between Spain and Sweden. Following Sweden's win in round 3, the record stands at 16 victories for the Scandinavian team and 14 for Spain
It is a match that will demand the maximum from us, due to the fact that we are playing at home, in front of our fans. It is clear that we must improve things compared to Wednesday, especially in the defensive aspect. We have to concede less goals to be able to take the victory in Jaén