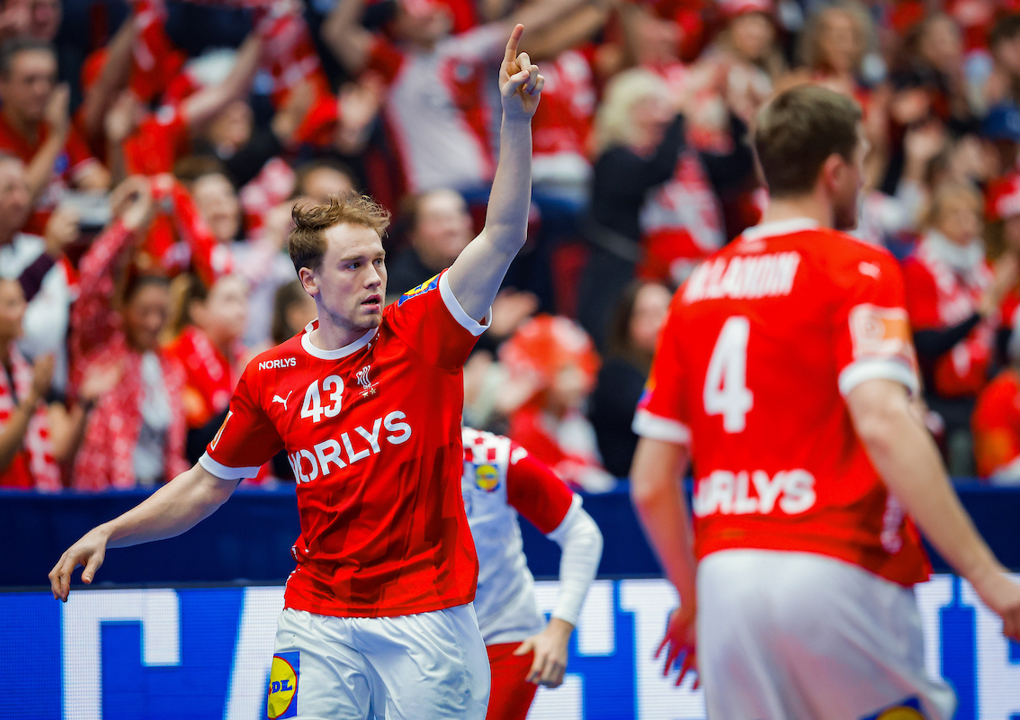 European sides take seven quarter-final spots 
The quarter-finals of the IHF Men's World Championship 2023 are set with seven European nations of Denmark, France, Germany, Spain, Sweden, Hungary and Norway all making it to Stockholm, Sweden and Gdansk, Poland where the next knock-out matches will be played.
Destination: Stockholm, Sweden

 
Co-hosts Sweden will be counting on continued support in their push to become simultaneous World and EHF EURO champions when they take to court in the Tele2 Arena in their nation's capital. Thus far the Swedes have been most impressive in how they have used and rotated their roaster. Head coach, Glenn Solberg, opting to rest top performers for the following game, so if you finished as top scorer or player of the match the odds were, you wouldn't feature in the next game. Hampus Wanne's nine goals against Hungary saw him rested against Iceland where Lukas Pellas (picture below) took over on the wing becoming top scorer against the Nordic side with eight. So, it is 'so far so good' for Sweden finishing top with a maximum of 10 points in the main round group II.   
Hungary had to sit nervously and watch Sweden vs Portugal but joy erupted in the team hotel after the Swedes' +2 win confirmed their spot in the quarter-final. The Hungarians were level on points with Iceland but having beaten them in the direct head-to-head, the six points were enough for them to progress from group II.   

In their final group outing, Hungary had a fairly easy run out against Cape Verde winning 40:32. Their star of the tournament so far is Miklós Rosta who has netted 28 goals at an impressive 76%, the 23-year-old Szeged shooter is finding himself at the forefront of the Hungarian's endeavours and will be key once the side takes to the court for their quarter-final clash. Egon Hanusz is a player who is proving also hugely effective in terms of proving this side with assists, the 25-year-old playmaker has 25 so far and has been raising a lot of eyebrows. 
The current world title holders Denmark, had to pass a familiar foe in their final main round IV match in Egypt. The Danes had an epic quarter-final clash against the then-hosts of the world championship back in 2021; Mikkel Hansen & Co went right down to the wire and took a win after a penalty shootout. This time, however, the Danish side had an easier time out winning 30:25 (17:12) sealing the top spot in group IV.  
Fans have been dazzled by Denmark's trio in their backcourt with Simon Pytlick, Mikkel Hansen and Mathias Gidsel. The quick-thinking Hansen with the tricky Pytlick and Gidsel on either side of him is proving a lot to handle for each team they have faced thus far. 
Sweden, Denmark and Hungary now travel to Sweden's capital, Stockholm, for the quarter-finals. Co-hosts Sweden will face Egypt, while Denmark will clash with Hungary - notably, they were the last team to beat them in a World Championship, back in the last 16 in France 2017. 

Destination: Gdansk, Poland 
For Norway and their new head coach Jonas Wille, 'character' is the word that would sum up their campaign thus far. Their three wins over Germany, Serbia (main round) and the Netherlands (PR), have all been wins they needed to either come from behind or grind out. Star, Sander Sagosen, hasn't been featuring as heavily as in past events, perhaps a deft move from Wille knowing the physical rigmarole that such an event entail. The age-old question if battle-hardened or rested is a better condition to attack the latter stages of such tournaments is better; Wille seems to be attempting to strike a balance between these two, rotating the bench and only using stars like Sagosen when needed. Could a fresher Sagosen be the missing piece of the puzzle for this Norway side?   
One thing is for sure, for Norway to do well they will need top performances from their keepers, and Torbjørn Bergerud will be looking to keep up his red-hot form from the Germany game when he had saved over 50% of the shots. 
Spain make their way out of group I, seeing off Poland and Slovenia with what they know best: defence. In their final main round match, they came up just short against France who took a 28:26 (13:13) win. Some question marks remain around the Spanish attack which perhaps isn't firing on all cylinders when compared to Spanish teams of yesteryear. Nonetheless, the focal point of this team is still very much their star, Alex Dujshebaev (picture below). His 25 goals so far and his fearlessness and leadership in attack are, as ever, key for the Spanish side.  
  
The absence of Aleix Gómez has seen Kauldi Odriozola come into the spotlight, and it is one the right winger has taken well with 23 goals (73%).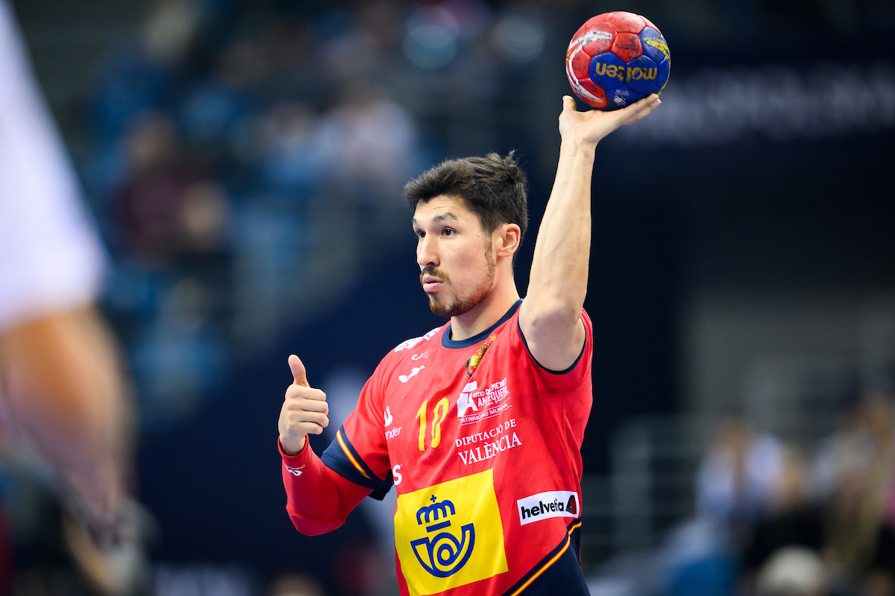 Once France got over their tough preliminary round of Poland, Slovenia and Saudi Arabia, the main round proved to be plain sailing, seeing off Montenegro (35:24), Iran (41:29) and, after their spot in the quarter-final was confirmed, Spain (28:26). Kentin Mahe has been sharpest in front of goal for Le Bleu with 26 goals so far while Nedim Remili is leading the charge in terms of assists with 22 to his name.  
Germany's new star on the national team front, Juri Knorr, is proving to be a handful for teams to deal with from the centre back position – a part of the court that Germany have struggled to fill in times gone by. The Rhein-Neckar Löwen player has adopted an Andy-Schmidt-type role for the Germans, and it has been very effective through the middle of the court and synergies with Kohlbacher and Golla on the line have been a joy to behold. However, a plan B for the latter parts of the game when Knorr seems to tire has been an issue in their games against Serbia and Norway.  
France, Germany, Norway and Spain are now in the north of Poland, Gdansk for their quarter-final ties.  
Schedule for the quarter-finals: 
QF1: France vs Germany – in Gdansk (Wednesday, 25 January, 20:30 CET)  
QF2: Norway vs Spain – in Gdansk (Wednesday, 25 January, 18:00 CET) 
QF3: Sweden vs Egypt – in Stockholm (Wednesday, 25 January, 20:30 CET) 
QF4: Denmark vs Hungary – in Stockholm (Wednesday, 25 January, 18:00 CET) 

Live streams of the games can be watched on the IHF's official YouTube channel.