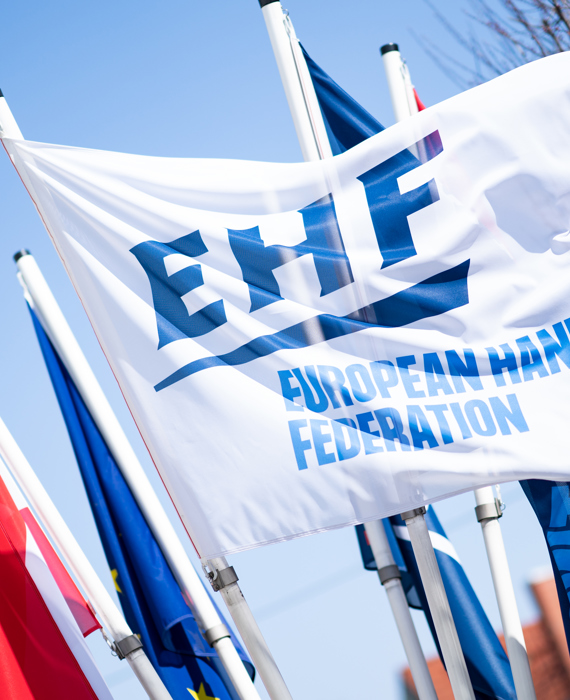 Media Releases
EHF, EHF Marketing and Infront restructure long-term agreement
New model sees EHF Marketing taking back the marketing rights for the club competitions, while Infront maintain media rights of EHF national team and club competitions and marketing rights for national team events
Infront, the European Handball Federation (EHF) and EHF Marketing have restructured their 10-year exclusive media and marketing rights agreement to ensure the sport continues its consistent growth.
The new model, which will run until 2030, sees Infront maintain the media rights to EHF national team (EHF EURO events incl. Qualifiers and EHF Beach Handball EURO) and club competitions.

It also retains the marketing rights to the corresponding EHF national team tournaments, with EHF Marketing taking back the rights to club competitions. The production of the EHF EURO events will also be fully handled by Infront Productions.

DAZN Group ends its involvement in the joint venture but maintains the media rights to all EHF club competitions in Austria, Germany, Spain and Switzerland.

Julien Ternisien, Senior Vice President Summer Sports, Infront said: "EHF and Infront have been partners since 1993 and we have set new benchmarks along every step of our long-term collaboration. We entered into a new era of handball through this agreement in 2020, and whilst the structure may have changed, we expect to continue building the sport alongside EHF and EHF Marketing. Handball has a bright future, and we look forward to being a part of it."

Martin Hausleitner, Secretary General of the European Handball Federation, said: "In 2020, we have started the journey to further develop handball into the most attractive indoor team sport in Europe. This journey continues without interruption, also in the new structure, and the EHF is very happy to have a trusted partner like Infront, with whom we have been working very closely for almost 30 years now, on our side. We are looking very much forward to making the next steps in this partnership in order to elevate our sport to new heights."
David Szlezak, Managing Director of EHF Marketing, said: "A 10-year-agreement always needs an entrepreneurial vision. The recent re-structuring only proves that all parties involved are committed to further growing our sport and deliver its full potential to the fans. EHF Marketing retaining the marketing rights of the club competitions enables not only the crucial development of creative new concepts but utmost flexibility and short implementation time. Already at the beginning of the 2022/23 season, we welcomed a new valuable title partner and enlarged the long-term partnership with Gorenje in the Machineseeker EHF Champions League. We are looking forward to continuing this journey, expand the product and position our top-tier club competitions on the European sponsorship market."