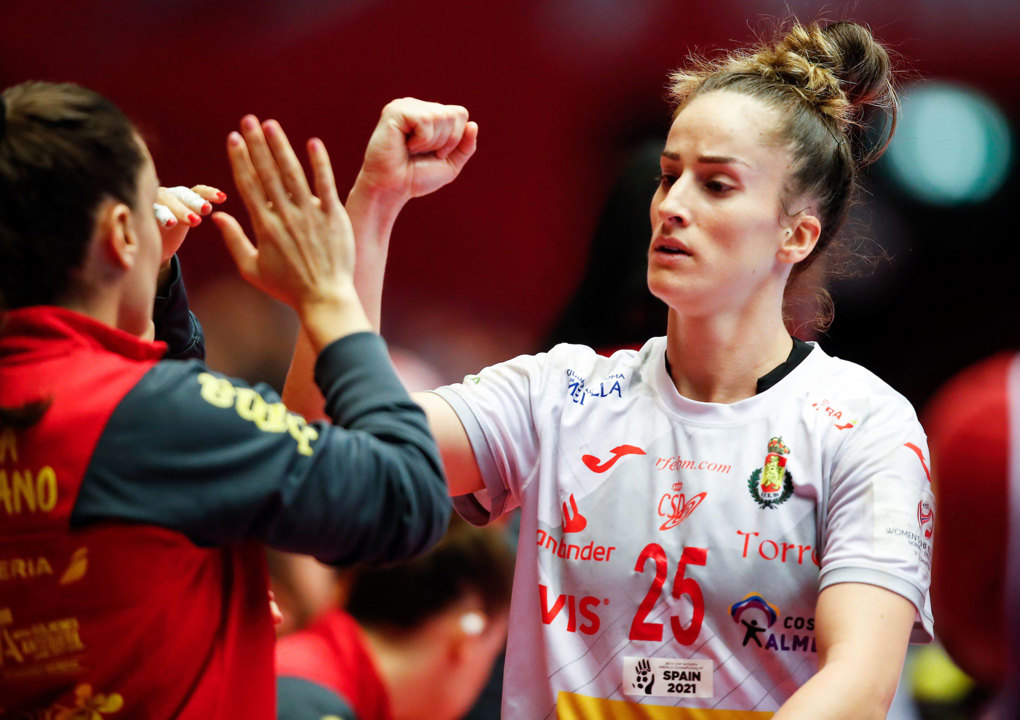 EHF Activities webinars continue with focus on female coaches
The benefits of being coached by women is the topic of the next EHF Activities webinar, taking place on Tuesday 21 March.
EHF Champions League stars-turned-coaches Nerea Pena and Raphaelle Tervel will lead the discussion, focusing on the advantages of female leadership and how increasing the number of women coaches could benefit handball.
Currently there is only one female coach in EHF Champions League competitions. WHC Buducnost BEMAX head coach Bojana Popovic was also the only female head coach at the Women's EHF EURO 2022, leading Montenegro to bronze.
Vipers Kristiansand Champions League champion Pena and Spanish international finished the EHF Master Coach Course with the aim of becoming a coach after her playing career. Tervel, a two-time Champions League winner with Györi Audi ETO KC and former French international, is now assistant coach for the Hungarian powerhouse.
Register free for the webinar at 13:00 CET on Tuesday 21 March here.
The webinar series will continue through to June, including four special webinars focused on the EHF FINAL4 tournaments in Budapest and Cologne.
Upcoming webinars:
Tuesday 28 March, 13:00 CEST: The Positive Effect of Beach Handball on Injury Prevention, with Alexander Novakovic
Tuesday 11 April, 18:00 CEST: Gaming & E-Sports, with Markos Kern
Tuesday 16 May, 18:00 CEST: Mini Beach Handball, with Alexander Gehrer
Tuesday 13 June, 18:00 CEST: Key Factors for Athletes' Development, with Ricardo Clarijs and Roger Font
EHF FINAL4 webinars:
Wednesday 31 May, 18:00 CEST: Daily Routine of a Player in the EHF FINAL4 Champions League Finals, with Carmen Martín and Linn-Kristin Riegelhuth Koren
Thursday 1 June, 13:00 CEST: The Menstruation Influence in Performance, with Sara Zipp and Anja Althaus
Friday 16 June, 13:00 CEST: Refereeing Communication with Coaches, with Paivi Mitrunen, Maike Merz and Xavi Sabaté
Monday 19 June, 18:00 CEST: Team Time Out, with Helle Thomsen and David Davis
Photo © Anze Malovrh / kolektiff