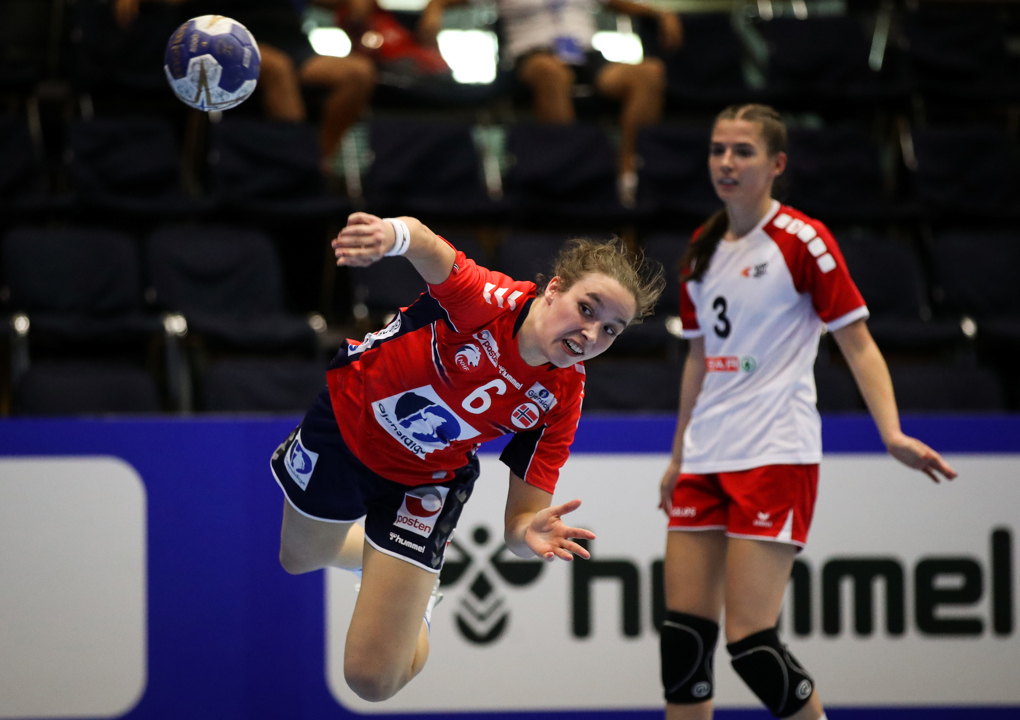 2018 finalists Hungary, Norway back into semi-finals
Hungary and Norway, who contested the previous final in 2018, are both back in the semi-finals of the IHF Women's Junior (U20) World Championship. Titleholders Hungary take on Sweden and Norway meet Netherlands in the semi-finals in Slovenia on Friday
The 2022 World Championship in Celje is becoming an all-European affair: Netherlands celebrated a quarter-final win on Thursday evening over the last non-European contenders, Angola, to reach the last four for the first time at U20 worlds.
The other three semi-finalists are all (former) champions: Hungary (2018), Sweden (2012), and Norway (2010).
QUARTER-FINALS
Netherlands had done the damage against Angola (29:21) already in the first half, building a healthy 17:9 lead before the break and avoiding troubles in the second half
left back Kim Molenaar was the best scorer for the Dutch team with nine goals, raising her tally to 47 for the tournament – far more than any other player from teams competing in the semi-finals: Sweden's Tyra Axnér is next with 33 goals
Norway reached the semi-finals at U20 worlds for the seventh time, easily outscoring Switzerland 37:20 (15:9) in a one-sided contest
led by nine goals from Clara Petersson, Sweden earned a remarkable 36:24 quarter-final win over Germany, having already led by 10 goals (21:11) at half-time
Hungary were truly challenged for the first time this tournament: having won all previous matches by more than 10 goals, the titleholders found themselves 12:11 down at the break this time against Denmark, but still came away with a clear 31:26 win in the end, also thanks to seven goals from Blanka Kajdon








2022 IHF Women's Junior (U20) World Championship
Quarter-finals, Thursday 30 June:
> Netherlands vs Angola 29:21 (17:9)
> Norway vs Switzerland 37:20 (15:9)
> Germany vs Sweden 24:36 (11:21)
> Hungary vs Denmark 31:26 (11:12)
Semi-finals, Friday 1 July:
> 18:15 CEST: Netherlands vs Norway
> 20:30 CEST: Sweden vs Hungary
Medal matches, Sunday 3 July:
> 15:00 CEST: Third place match
> 17:30 CEST: Final
Both semi-finals and the medal matches are scheduled in the Zlatorog arena in Celje and will be streamed live on the YouTube channel of the IHF, though geo-restrictions apply in certain countries.
photos © 2022 IHF | kolektiff