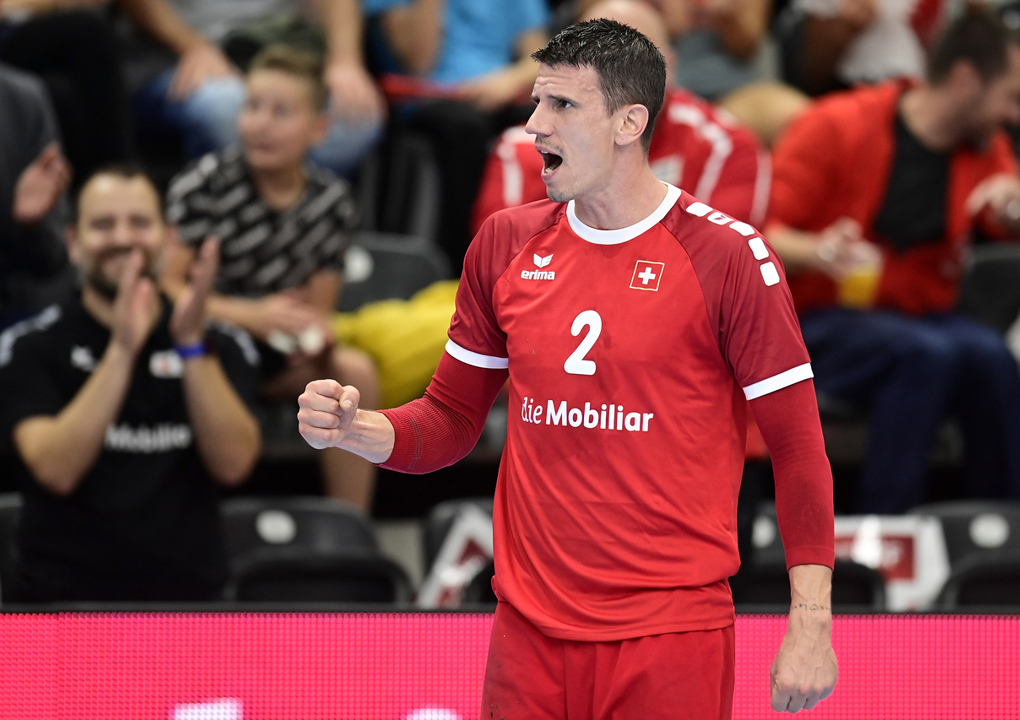 Venturing from legend player to national team coach
The legend will turn from player to coach - but before that, he wants to make his final dream on court come true: to be part of the EHF EURO 2024 in Germany. Two weeks ago, the Swiss handball Federation announced that playmaker Andy Schmid will become coach of the national team in June 2024. The 39-year-old is the only current Swiss player who was part of the team at their last two EHF EURO participations in 2006 at home and in 2020 in Norway, Sweden and Austria. Schmid is only 59 goals shy of becoming the all-time top scorer of the national team.
On Thursday (19:00 CET, live on EHFTV), Switzerland will continue in the EHF EURO 2024 qualifiers. After winning both matches of round 1 and 2 against Lithuania and Georgia, respectively, the Swiss side is equal on points with Hungary and have the highlight match of this round against the Hungarians ahead in Schaffhausen - followed by the re-match against the same opponents on Sunday in Tatabanya. 
"Those two matches against Hungary are something like bonus games for us. They had been quarter-finalists at the World Championship and on paper, they are the favourites. But I am sure we have a chance to beat them on home ground", says Schmid, adding: "It would be great to make the next step towards the EHF EURO 2024, but realistically, we hope to show two good matches, and then see what is possible."
It has been his long-term plan to continue as a coach.
"I am ready now to take over the Swiss national team. Then, I am 41 years old, and I am sure I have enough experience and confidence to take over this job in June 2024. I have reached an age at which I had to decide what to do. And as my life is 24/7 handball, there is nothing better for me. I will start this job in a very humble way, but I am full of power and passion for this new job, and it fills me with pride. Even during my active career, I always had the big picture in mind and I want to continue to pursue this vision as a coach."
In 2009, Schmid left Switzerland to join Danish club Bjerringbro-Silkeborg, and one year later, he arrived at German side Rhein-Neckar Löwen, where he played for 12 years until 2022. He won the EHF Cup, became German champion and German cup winner and was awarded "Best player of the Bundesliga" five times. When he had his personal farewell tour through all the Bundesliga arenas last season, even the opponent's fans always gave Schmid a big hand, as he had imprinted and inspired the Bundesliga for a long period.
And for many Swiss players, Schmid became a role model for leaving their home country and start professional careers.
"I never thought before that so many Swiss players would play abroad and gain international experience. Five, six years ago it were one or two, today, ten players of our squad play abroad, mostly in Germany.  Though they are not regulars in their clubs in all cases they learn a lot from this experience. Maybe I was something like the door-opener for some Swiss players, mainly in Germany, but it is not about me, it is about Swiss handball and the development of handball in Switzerland. I feel good, if I could help a bit," he says.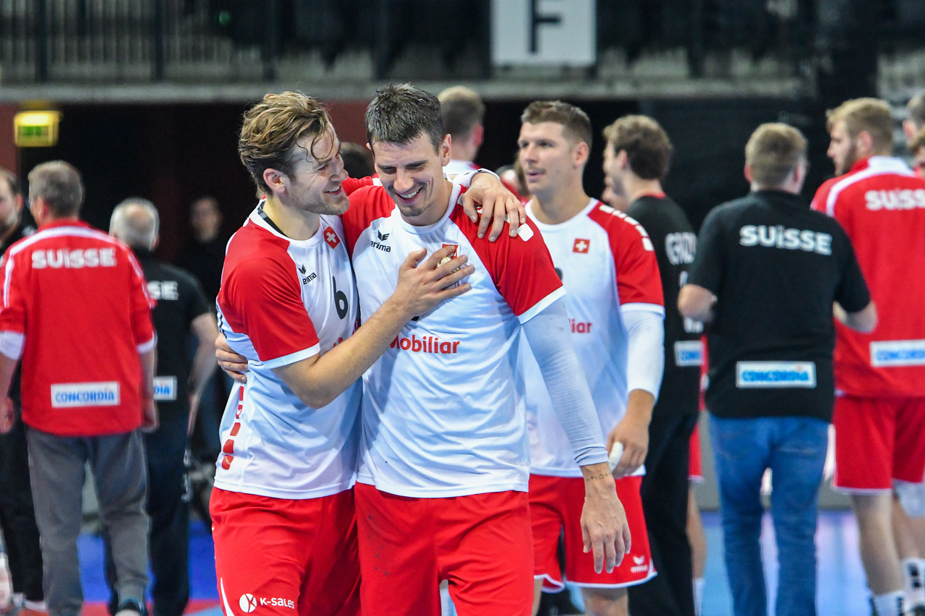 In 2022, he joined Swiss club Kriens-Luzern, where he will continue as a player until the end of the 2023/24 season. His new contract as Swiss national team coach expires in 2028 - and Schmid has long-term goals.
"I really see good chances and perspectives for Swiss handball in future, and my job is not only about the men's national team, which is only the icing on the cake. We must motivate and activate kids to play handball, we must improve the public and media interest in handball in Switzerland."
But first, it is Schmid's job to steer the team as their mastermind. He adds: "The roles are clear. As long as I'm on the court, I will do everything to ensure that we are successful. I will not change my behaviour towards current teammates or the coaching staff at any time."
In the next four qualifiers before end of April, the big goal is to qualify for EHF EURO 2024, and to fulfil Schmid's biggest wish.
"It is my greatest dream to play at the EHF EURO 2024 in Germany. This event will be a giant one in the biggest handball country in the world. The tournament is played in huge arenas, the German fans are really enthusiastic - and if we qualify, we definitely can profit from this huge interest and coverage in Switzerland. And if I could choose, I want to face Germany in the opening match with the new spectator world record, when 50,000 people come to the arena," Schmid reveals.