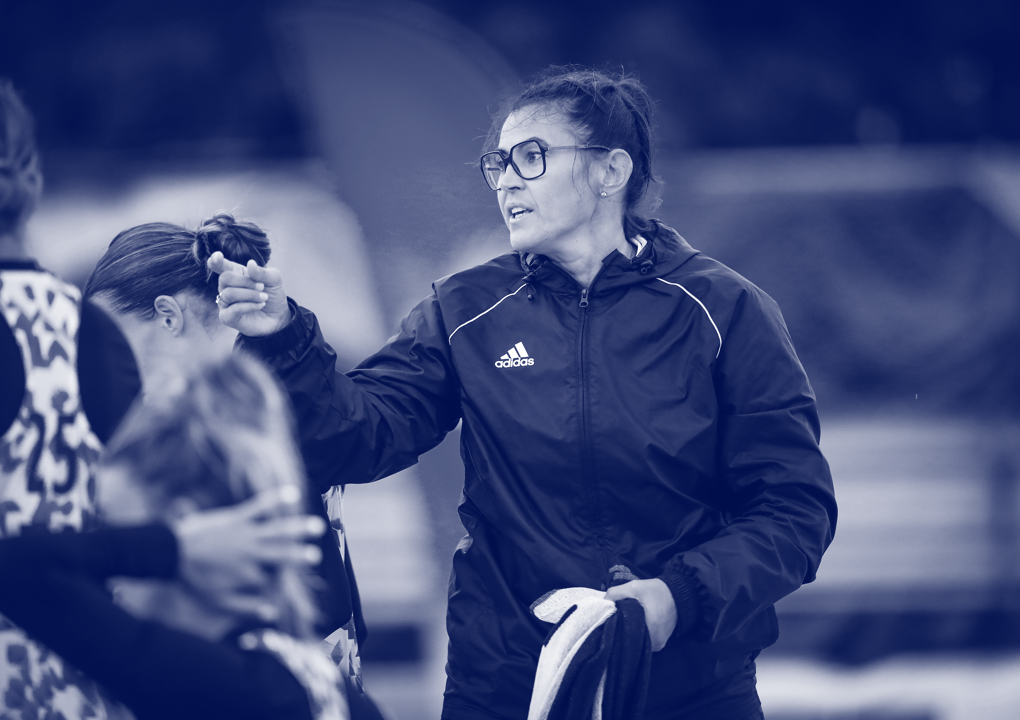 This is me: Valérie Nicolas
She won the titles she definitely wanted to win: the world title with France and the EHF Champions League with Viborg HK. Still, goalkeeper Valérie Nicolas had no easy path to glory, as a knee injury in 2004 seemed to end her career prematurely. But she came back and won again. Still involved in handball nowadays, this is Valérie's story told in her own words.


THIS IS ME: VALÉRIE NICOLAS
The fun.
It may have been hard work, there might have been choices to make along the way. But all I remember today from my career is the fun.
It was a pleasure to meet all these people, players, coaches, fans alike.
I would have signed for such a journey. When I started handball, at 10 years old, I did not think about anything. World champion? MVP of the World Championship? Champions League winner? Even being a professional player was not on my mind.
So, everything that came, I took.
In fact, it took me seven years to even choose the goalkeeper position. For the first six years I played handball, I was out on the court. I was not a fan of goalkeeping at first and it took me a while to love this position.



I guess I was 19, in my second year in Gagny, when I started to take delight in being a goalkeeper.
In my mind, this is the point where things became a game, playing with the shooter: How is the arm? How is the foot? Is she touched, is she not? Little by little, I understood that it was all mind games, that the more I knew about the player facing me, the more chances I had to stop the ball.
Because, at the end of the day, that's what my job was about: stopping the ball.
Things became more real when I moved to Besançon. At that time, the club was in a real competition with Metz to be the best club in France. And what I am maybe prouder of than anything, is that I helped the club growing during the eight years I stayed there.
Helping the clubs to develop is maybe the thing that I am the most proud of during my career. Every club that I played for, I tried to help them reach another level. From day one to the last day, it was all about that.
Helping the people around you growing – and growing up in the meantime.

Besançon is the place where I stayed the longest in my career. Eight years is a very long time, but never did it feel like a drag. We had such a great generation, most of us were playing in the national team as well, that we pushed each other to be even better.
But I felt like I needed something more. Like I needed new challenges, to see how things were done outside of my country. I had played against every club, I had won every trophy, even my first European one with Besançon.
It was time to set sail.

Back in the early 2000s, Denmark was everyone's dream in women's handball. Viborg came to me in December 2002, during the European Championship in Denmark.
I felt honoured, privileged that they thought about me. It meant, in a way, that some of my choices were finally paying off.
Clearly, I had the EHF Champions League in mind when I signed for Viborg. This trophy, this competition, it meant a lot to me.
But in Denmark, it was not all fun and games.
Handball-wise, nothing to say. People-wise, an amazing time.
But I injured my knee at the Olympics in Athens, which meant that I stayed for one season without playing.
But the club kept their faith in me and helped me come back as well as they could.
And what a comeback it was.

I started getting a good feeling in 2005/06, the one you get when you know you're on to something great.
The players were getting along amazingly, we were playing well, and the confidence was growing. And growing. And growing.
I started to think that we could win the EHF Champions League after the quarter-finals. We lost at home by two against Slagelse and then we won by six away.
In the bus back home, I felt like something is going on. We had a big party, had a lot of fun, and something was built.
My intuition was right.

We played the final return leg in Aarhus, because the arena there was bigger than in Viborg. We beat Krim by one on aggregate. And there we were, on top of the world.
The moment I stepped onto the podium was a moment of huge joy, huge pride.
"Damn, I've done it," I said to myself.
I felt like disappointing my mum when I left home at 17 to move to Paris. Finally, it was all worth it. Like the hours of videos that I put myself through, studying every player I faced.
It also meant that I had made the right choice moving to Denmark to find something else. Somehow, the circle was completed.
This season built friendships and relationships that would last a long time. We had such a team at this time.
In 2008, I made the decision to move back to France. To a club playing in the fourth division.
It was all about, once again, helping Nice to develop, helping them to grow.
What struck me more was the enthusiasm of my teammates. When you are away, in another country, you sometimes don't realise the status that you get at home, because you're away most of the time.
And I could see the look in their eyes saying: "She is a world champion, and she is with us, playing handball."
But I was fine with that, that was my decision. It was fun, signing autographs after the game and meeting the fans and all.

Coming back to France was all about preparing what I was about to do next. It was not all about playing handball anymore.
But, just like any other choice I made, I am at peace with it. I played for the clubs I wanted to play for, I retired when I wanted, and I am now very happy with my life.
People sometimes ask me if I have any regrets. I don't think so.
Maybe I wish I sometimes was more mature, because my temper prevented me from talking properly to people. But then again, wisdom comes with age and there is no point wanting to change the past.
I still remain in handball, as I am a coach for the French beach handball national team and I commentate every now and again on TV.






I see the difference between how players are now and how they were 20 years ago. I remember watching the video tapes of my opponents on a VHS player, pushing play and stop every second. Now, they can have a life so much easier with a computer.
The physical preparation is also completely different. Back then, we just ran from A to B, no matter which kind of player you were, whereas now, things are much more developed on an individual level.
But I am not jealous. Not at all.
Because I had fun, and the relationships I built during my career may still last a long while.
Valérie Nicolas
November 2022