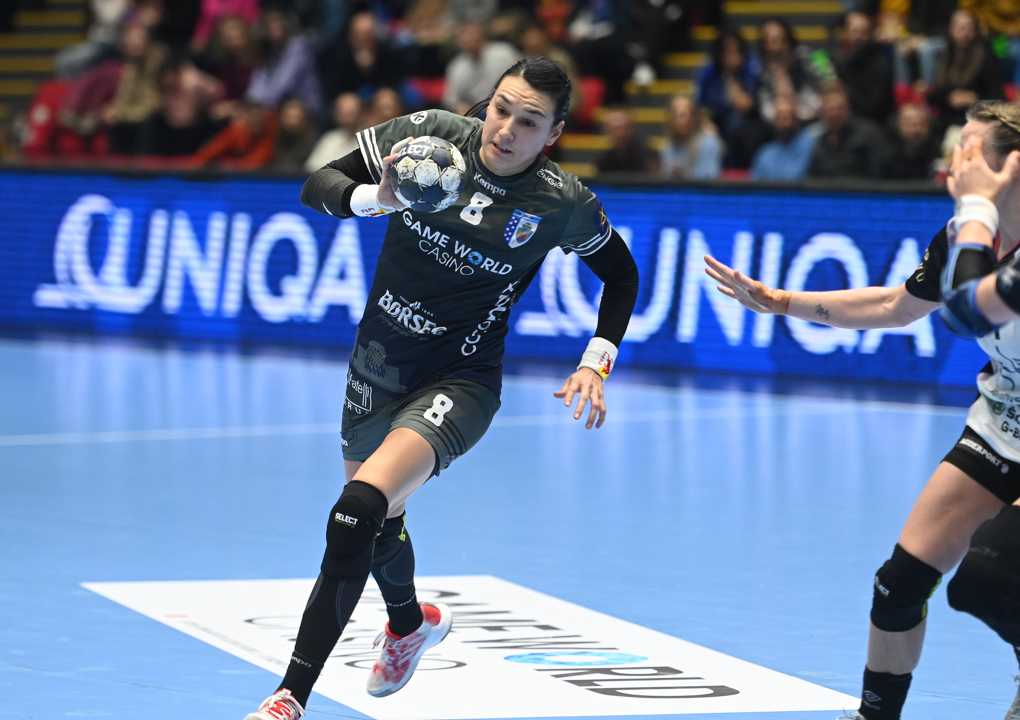 The race for quarter-final tickets is on
The top two teams in group A, CSM Bucuresti and Vipers Kristiansand, will seal their quarter-finals berths if they win this weekend, with crucial ties being decisive in the group's standings. Group B will also witness the outcome of an important match between the two leading teams, Metz Handball and Györi Audi ETO KC as they keep an eye on Rapid Bucuresti's and Team Esbjerg's results ahead of the two last rounds of the group phase. 
GROUP A 
Odense Håndbold (DEN) vs Vipers Kristiansand (NOR) 
Saturday, 21 January, 18:00 CET, live on EHFTV 
Vipers will earn their quarter-final tickets provided they win against Odense, eliminating the Danish champions from contention in this case

 

the reigning champions have a perfect home record, with six wins in as many games, while their two losses and one draw all came in away matches

 

despite having their six-game winning streak snapped by CSM Bucuresti last week, Odense are still in fine form at home, where they won three times in a row and four of their last five matches

 

left back Markéta Jerábková, Vipers' top scorer this season, with 71 goals, is doubtful and might miss the game, due to an injury sustained two weeks ago, in the win against FTC-Rail Cargo Hungaria

 

in five matches against Vipers, Odense have lost four, including the two they played on their home court by four and five goals respectively

 
MOTW: SG BBM Bietigheim (GER) vs CSM Bucuresti (ROU) 
Sunday, 21 January, 14:00 CET, live on EHFTV 
Bietgheim are without a win in their last six games in Europe's premium competition, only two games shy of their most extensive winless run, eight games, which was set between October 2018 and November 2019

 

CSM's left back, Cristina Neagu, the top scorer of the season, with 85 goals, needs only five goals to hit the 1000-goal milestone in the EHF Champions League Women, becoming only the third player to do so, after Jovanka Radicevic and Anita Görbicz

a win would mathematically seal a quarter-final berth for CSM Bucuresti, as they are five points ahead of Odense in the standings, with only three games to go

 

only one team has scored more goals than CSM's 356 this season, Esbjerg, with 363 goals, as the Romanian powerhouse has an average of 32.3 goals scored per game

 

Bietigheim's right wing, Trine Jensen Østergaard, who scored 37 goals so far in the competition, will make the switch to CSM this summer, ending a three-year stint at Bietigheim

 
The top games are now lined up week after week. Bucharest is the hottest contender for the title this year for me. The point won in the first leg and the good performance in Kristiansand should give us a tailwind. We put everything into this highlight and want to overthrow the big favourites.
Krim Mercator Ljubljana (SLO) vs DHK Banik Most (CZE) 
Sunday, 21 January, 14:00 CET, live on EHFTV 
the Czech side is only playing for pride in the last three matches of the season, as they have no possibility of reaching a play-offs place, after losing all the 11 matches played so far

 

Krim have been in fine form on their home court in the last matches, winning two of the last three games, facing a must-win situation as they are one point behind Brest in the battle for the sixth place, the last one to ensure a play-offs berth

 

Most have now lost 14 games in a row in the competition, only two games shy of the record losing streak in the EHF Champions League Women, set by Krim between October 2014 and September 2016

 

the Czech side has conceded at least 77 more goals than any other team in the competition in the first 11 matches, as their average number of goals conceded per game is a staggering 41.1 goals

 

in the first match between the two teams this season, Krim secured a 42:29 win, beating their record of the number of goals scored in a single match, their top performance in 295 matches played in the top European competition

 
Brest Bretagne Handball (FRA) vs FTC-Rail Cargo Hungaria (HUN) 
Sunday, 21 January, 14:00 CET, live on EHFTV 
provided they win and score at least 22 goals, FTC-Rail Cargo Hungaria will seal a play-offs spot for the third year in a row, as they would hold a four-point advantage over Brest and the tiebreaker against the French side

 

FTC's right back Katrin Klujber has been one of the most reliable goal scorers in this season, putting 78 goals past FTC's opponents, with four games finishing in double digits

 

while their attack might be problematic, Brest's defence kept their heads high this season, with the fourth-lowest number of goals conceded in the competition, 291, or an average of 26.4 conceded goals per game

 

this will be Brest's 70th game in their history in the EHF Champions League Women, having an exact 50 per cent winning percentage, with 35 wins, four draws and 31 losses

 

usually a dominant force on their home court, Brest have lost as many home games this season, three, as in the previous three seasons combined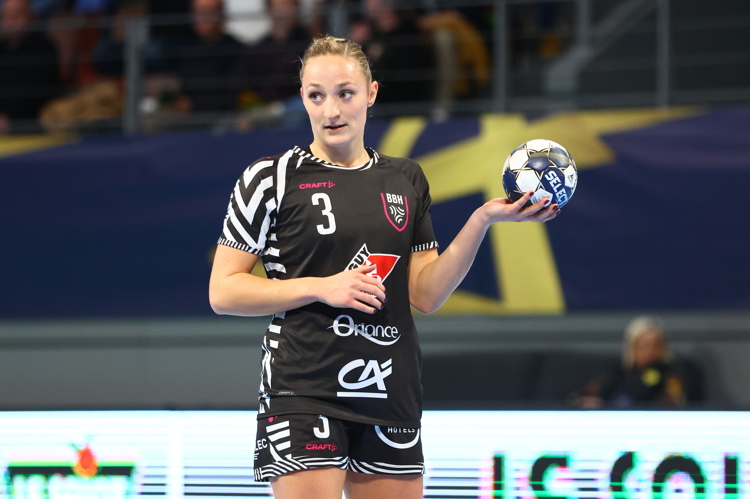 GROUP B 
WHC Buducnost BEMAX (MNE) vs HC Lokomotiva Zagreb (CRO)
Saturday 21 January, 16:00 CET, live on EHFTV 
Buducnost are on an excellent way to confirm the play-off spot, a win against Lokomotiva would bring them exactly that as they are in front of Kastamonu by six points

 

on the other hand, the 11th defeat this season would bring Lokomotiva final elimination for Europe's top flight

 

the Croatian side is the least efficient team in the competition; Lokomotiva scored only 214 goals at 48.5 per cent efficiency; Buducnost netted 77 goals more, making an average of seven more goals per game

 

Montenegrin player Matea Pletikosic is the leader of the competition by the number of assists - 62 and netted 53 more goals in 11 matches played; the Croatian best scorer is right back Lara Birtic with 34 goals

 

Bojana Popovic's team eye their fifth win of the season which would end their negative streak of three straight defeats; Lokomotiva were easily defeated by

Györ after a draw against Kastamonu

 

Lokomotiva still lead in the Croatian Championship with a most recent win over Dalmatinka Ploce by 32:21
What is basic when you play against Buducnost is the run, the return transition. They play a quick centre, quick attack, and finish their attacks quickly. To play with such a team, you must maximize your physical and mental abilities.
Metz Handball (FRA) vs Györi Audi ETO KC (HUN) 
Saturday 21 January, 18:00 CET, live on EHFTV 
crucial match for both sides as the winner will be a new group leader; for Metz, it means holding onto their lead and going towards a direct quarter-final spot while for the Hungarian powerhouse would mean taking over the top and possibly moving further from Rapid Bucuresti

 

if Metz wins, this will be their 90th victory in EHF Champions League Women after 172 matches players, losing 69 times and having 13 draws

 

two sides have a similar attack efficiency, with Metz being at 63.8 per cent and Györ at 64.2 per cent; the only difference is that the Hungarian powerhouse netted ten more goals in total (348 to 338, respectively)

the most efficient player from Metz is Bruna de Paula; the Brazilian left back netted 61 times. Three Györ players have scored more than 40 goals this season - Stine Oftedal (41), Ana Gros (46) and Linn Blohm (42)

ahead of the match, Metz defeated EHF European League Women participants Neptunes de Nantes 29:24, and Györ are still waiting for the Hungarian championship to resume

 
We know it's a big game, we know we won the first leg but we know it's going to be a completely different game. The victory is over and now if we want to win the second game we have to do the same. We are all motivated, we like to play great teams like Györ. No matter who is in front of us, we will always try to win.
Storhamar Handball Elite (NOR) vs Team Esbjerg (DEN) 
Sunday 22 September, 16:00 CEST, live on EHFTV 
Esbjerg's journey to Norway will mark their 70th match played in the top-tier competition, having won a little bit over 50 per cent of all matches with 36 wins, seven draws and 26 defeats

 

both sides are coming after winning the last round matches, which marked their return to winning after a defeat in round 10 against Metz and

Györ, respectively

 

Viborg's goalkeeper Anne Kristensen who was supposed to join Esbjerg next season arrived early and will be of help to Esbjerg between the posts for the rest of the season due to Rikke Poulsen's knee problem

 

Esbjerg's Henny Reistad is the competition's second-top scorer with 83 goals, only two goals behind leading Cristina Neagu

 

Boligpartner Arena in Hamar will be sold out for the match as Norwegian players Nora M

ørk, Julie Bøe Jacobsen,

Marit R

ø

sberg, Vilde Ingstad, and Reistad

are coming back to their country

 

Storhamar are runners-up in the domestic league after a 30:17 win over Byaasen IL; Esbjerg are third in Denmark after defeating S

ønderjysk

E HK 34:29
We have a great desire to play a better game against Esbjerg this game. In Denmark, the match was decided after 10 minutes. Most things must be good to succeed against team as good as Esbjerg. The most important thing is to put aside respect and have faith in your own skills.
CS Rapid Bucuresti (ROU) vs Kastamonu Belediyesi GSK (TUR)
Sunday 25 September, 16:00 CET, live on EHFTV 
Rapid Bucuresti are coming after a five-goal defeat by Team Esbjerg in round 11 of the EHF Champions League Women, which ended their three-win streak

 

Kastamonu have not won in the competition since October 2022 when they defeated Lokomotiva 26:23 in round 5

 

Rapid Bucuresti won the first encounter of the season by six goals, having Eliza Buceschi scoring seven goals

 

Romanian side goalkeeper Ivana Kapitanovic is among the top six best goalkeepers at 32.4 per cent save efficiency from 102 saves

 

if Kastamonu loses, they would be one step out of the EHF Champions League Women as the final two rounds will decide the faith of the final standings

 

in comparison, Rapid is the third most-efficient attack in the CL with 352 goals scored, an average of 33, while the Turkish side managed to score 292 times, an average of 26 goals per match

 

Kastamonu were efficient against Tekirdag in the domestic championship, reaching the 40-goal mark (40:29)
For us the game against Kastamonu is of the utmost importance. We need to win to have any chance of entering the
quarter-finals directly, but it is also necessary to win to be able to have better rivals in the hypothetical round of 16.