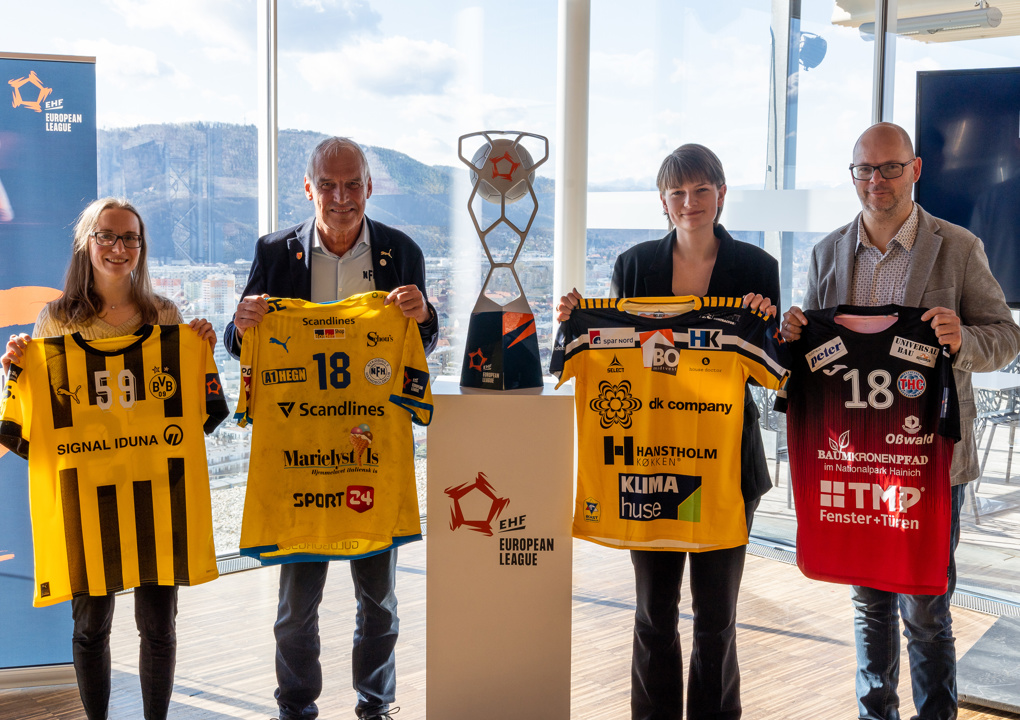 Semi-finals set for EHF Finals Women
The third edition of the EHF Finals Women will see BV Borussia 09 Dortmund take on Nykøbing Falster Håndbold, while Ikast Håndbold will meet Thüringer HC.  
While the two German and two Danish sides were kept apart in Tuesday's draw event at the Schloßberg in Graz for the EHF Finals Women of 2023, the prospect of a national derby in the final is a strong possibility.
The EHF Finals Women will take place on 13/14 May in Graz, Austria, with semi-finals on Saturday 13 May followed by the final and 3/4 placement match on Sunday 14 May. 
The meeting between Nykøbing Falster Håndbold and Borussia 09 Dortmund will have a distinct freshness about it, as the two sides have never met in European competition.
Ikast Håndbold and Thüringer HC do have some history, though, having met on four previous occasions, all in the EHF Champions League when Ikast were known as FC Midtjylland.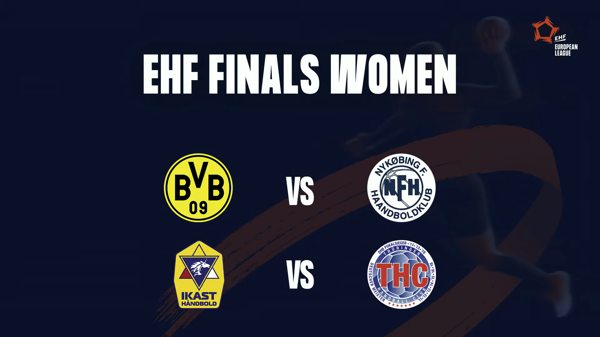 The two sides took a win apiece in 2011, while Ikast took both victories when they came head-to-head in the main round in 2014.
The EHF Finals Women will debut the new official SELECT SPORT match balls for the 2023/24 season of the EHF European League for both men and women. 
New balls for the season's climax
The new ball design sports the bold colours of the EHF European League as well as the dynamic brush stroke elements of the competition's logo. The energising design suits the tough and fast-paced competition perfectly and is a true eye-catcher.
The new ball will soon be available for purchase online.
The ball will also be used at the EHF Finals Men in Flensburg on 27 and 28 May.