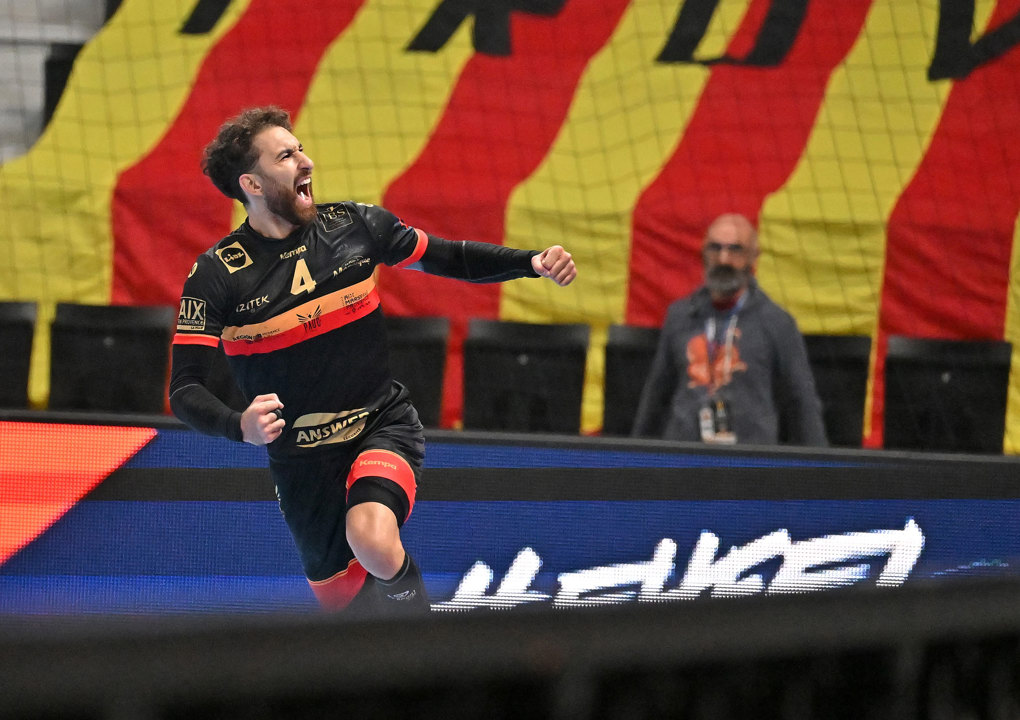 Matthieu Ong: "That game in Valur is a final already"
The story might date back to October 2018, but it still prompts laughter whenever it is told by the PAUC players.
"It was the first ever European game for the club and I think it remains the wildest to this day," laughs Matthieu Ong, one of the three players still in the roster these days, along Jordan Camarero and Wesley Pardin.
The draw had given the Aix-en-Provence team Icelandic side Vestmannaeyjar as their opponents, and to put it simply, the trip to the island where the club plays was crazy.
"I remember that the sea was a bit wild, so we were told we could not take the fastest ferry, but the long one instead. It was a long day, and then we boarded and the waves were so high that most of us were seasick. I've still got the pictures on my phone of my teammates lying on the deck, trying hard not to throw up," says Ong.
His experience was not that upsetting, as he recalls: "I was quite fine, I don't suffer from seasickness. I remember we lost by one there before winning easily at home."
Things are much different now, as PAUC are currently in their fifth consecutive European season but for the 30-year-old Ong, playing the EHF European League Men still remains special. The left wing joined the club in 2012, when the club joined the French Starligue.
"We had really high ambitions, and people were quite sceptical. It is nice to prove them wrong, somehow. The club got better each season, now the aim is to get out of the group phase," he says.

Except things are going not as well as planned. PAUC won three of their first four games in the group phase, but have now lost their last four games. And while, in November 2022, you would have seen them easily making it to the play-offs, things are quite different now.
"I honestly don't know what happened. It feels like we have lost our speed, lost our character. It's not all gone though, as we managed some decent domestic games. But clearly, this is not enough for the European games," says Ong.
The PAUC captain tries hard to find what the turning point for his club was, after a decent start to the 2022/23 season. One game clearly comes to his mind.
"That defeat against Ystad did us a lot of harm. We were leading by five and finished behind. It gave a knock on the head, so did the defeat in Benidorm right before Christmas."
And now, Aix-en-Provence travel to Valur for what looks like a very important game, two rounds before the end of the group phase.
"It is already a final, to be honest," admits Ong. While his team is fourth in the group, a loss to Valur would put them in a bad situation before hosting Benidorm in the last round.
"We cannot say we are going to Iceland with confidence just because we beat Valur in the first game. They have players with experience, like goalkeeper Björgvin Pall Gustavsson or Arnór Snaer Óskarsson, their right back. They are a truly good team, and in our position, it is hard for us to say we are confident."
But Ong does not want to put his head down just yet. Ten seasons after joining the club, he still wants to dream of a play-offs ticket that would mean just a little bit more to him than to anybody else.
"I've known every step with the club. I'm hugely proud to have known my first European games with it, and I want this adventure to keep going a little bit longer this season," he concludes.
Photos © Sylvain Sauvage