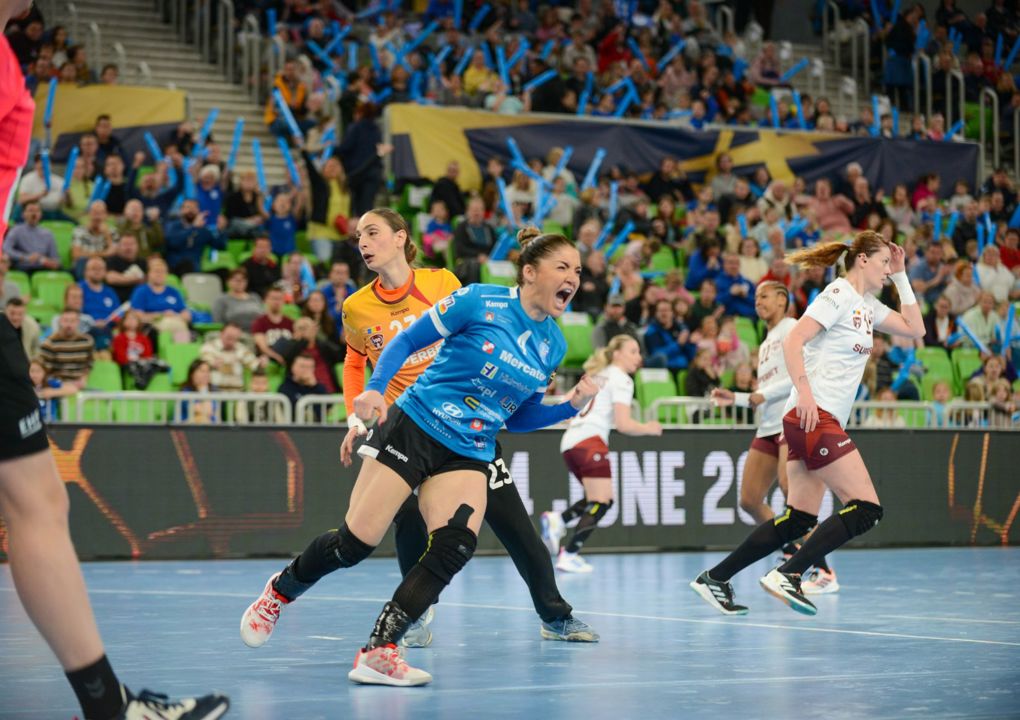 Krim mount impressive comeback to topple Rapid
Krim Mercator Ljubljana boosted their chances of progressing to the quarter-finals of the EHF Champions League Women for the second consecutive season with a 29:24 win over Rapid Bucuresti in the first leg of the play-offs.
PLAY-OFFS, FIRST LEG
MOTW: Krim Mercator Ljubljana (SLO) vs CS Rapid Bucuresti (ROU) 29:24 (12:13)
Rapid used runs of 4:1 and 4:0 to take a five-goal lead, which was promptly cancelled by Krim with a 5:0 run, fueled by three goals from right wing Jovanka Radicevic, the top goal scorer of the EHF Champions League Women in the history of the competition
75% of Krim's goals in the first half were scored by wings, with Radicevic and left wing Sanja Radosavljevic combining for nine of the 12 goals for the Slovenian champions
Krim won the goalkeeping battle during the game, with Barbara Arenhart and Jovana Risovic saving 21 shots between them, for a 46.6% saving efficiency, 14 saves more than Rapid's goalkeepers
Rapid's main undoing was their attack, which only converted 30% of the chances they had, as back Orlane Kanor was their top scorer, with five goals, but missed nine other shots
the winner of the tie will face reigning champions Vipers Kristiansand in the quarter-finals, with the second leg in Bucharest sold-out since two weeks ago
Rapid fail to deliver the goods
"I am not here to change everything, I only want to improve the defence, not tweak the attack very much," said Kim Rasmussen, Rapid's new coach, for eurohandball.com before his first match in the EHF Champions League Women against Krim Mercator Ljubljana.
For the first 19 minutes, Rasmussen did just that, limiting Krim to only four goals scored. But it was the attack which disappointed, converting only 30% of the chances they had, as Rasmussen was left empty handed on his European debut for Rapid.
The Romanian champions, who suffered plenty of injuries throughout the season, will now need to recharge their batteries, needing a perfect game to mount a comeback in what is Krim's 300th game in the premier European competition.
Five goals are not a big advantage, but still very important for our confidence before the second leg. We will have to be focused until the end in Bucharest if we want to progress in the EHF Champions League.