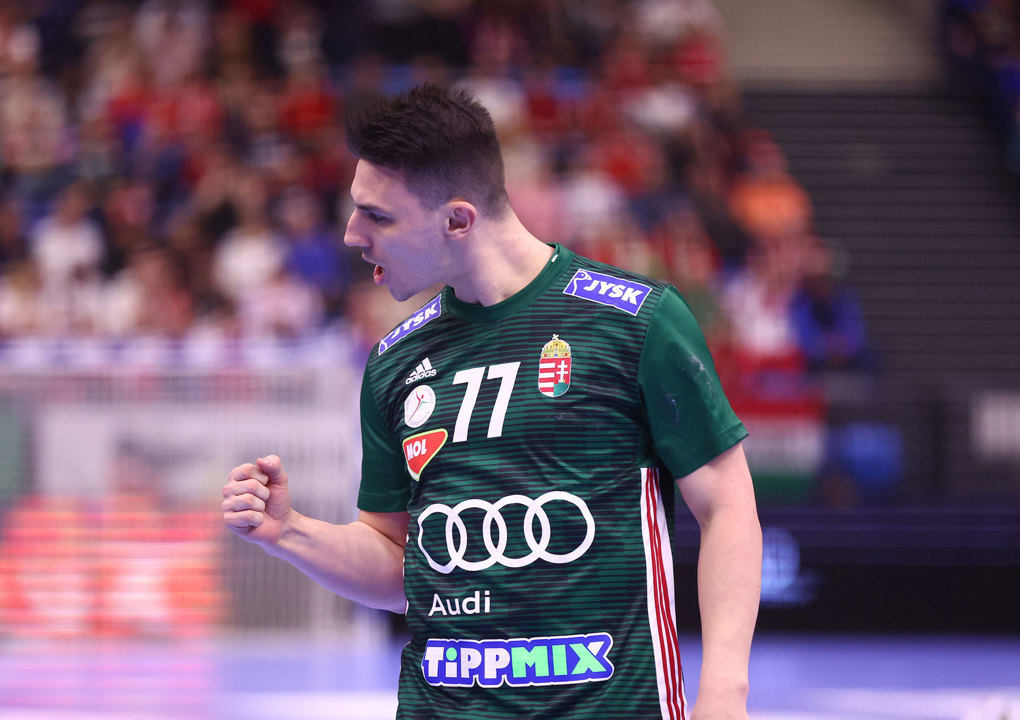 Hungary seal EHF EURO 2024 berth in style
Hungary are the seventh side to secure a berth for EHF EURO 2024, with a 36:27 win over Switzerland, as Türkiye and Italy extended their winning streaks to two matches in their groups.
GROUP 1
Türkiye vs Luxembourg 31:20 (17:8)

Türkiye doubled up on their away win against Luxembourg, in an emotional return to their home court in Konya, without their captain, Cemal Kütahya, who passed away a month ago. In Kütahya's memory, Türkiye made it two wins in four days, lifted by a seven-goal outing from Sevket Yagmuroglu, as Luxembourg never got going in the match. Türkiye are now on four points and still have hopes of getting to EHF EURO 2024, while Luxembourg's chances are gone.
GROUP 2
Slovakia vs Finland 32:25 (13:14)
After three consecutive losses, Fernando Gurich clinched his first win as Slovakia's head coach, 32:25, avenging the loss against Finland from Wednesday, 27:30. Marek Hlinka and Lukas Pechy each scored five goals in a dominant display for Slovakia, as Finland showed their inexperience in this crucial match. A place in  EHF EURO 2024 is still not impossible to take for both sides, but Slovakia are  in the better position, as they now hold the tiebreaker against Finland.
We had nothing to change in our game. In Finland, we failed defensively. We fought it today
GROUP 6
Hungary vs Switzerland 36:27 (16:10)
Line player Miklos Rosta was virtually unstoppable in this match, scoring 10 times out of the 11 shots he took, dominating the Switzerland defence. Coming into this week with the best attack in the EHF EURO 2024 Qualifiers, Hungary displayed once again excellent attacking prowess, putting 36 goals past Switzerland. The guests lost their second game in a row, with experienced stalwart Andy Schmid scoring only three times from 10 shots. Hungary clinched their 11th consecutive berth for the EHF EURO in style, while Switzerland must wait and win their matches against Slovakia and Finland in late April to secure their berth for Germany 2024.
With this result we won the qualifier group so we can be satisfied. Today we were good in every phase of the game: in attack, in defence and in the goal
Lithuania vs Georgia 35:27 (13:9)
Four days ago, Georgia secured one of their biggest wins in history, 32:18, against Lithuania, but the second game in Klaipeda was going to be a different challenge. Goalkeeper Giedrius Morkunas had a superb game, with 14 saves, for a 36.8% saving efficiency, constantly frustrating the Georgia attack. But the difference maker was Gerdas Babarskas who, as one of Lithuania's most experienced players, scored 11 goals, with the hosts boasting a 22-goal second half outing. The hosts tied their best attacking showing in history in the EHF EURO Qualifiers - 35 goals – against Turkey in January 2007.
GROUP 8
Latvia vs Italy 23:29 (12:14)
Italy had not won two games in a group in this phase of the competition for more than 14 years, but delivered two excellent performances against Latvia in the doubleheader scheduled this week. The Baltic side missed Dainis Kristopans once again and it was clear that they did not have what it took to secure a win. Italy's goalkeepers, Domenico Ebner and Mate Volarovic, had eight saves each for a 42.11% saving efficiency, which proved crucial for their side.