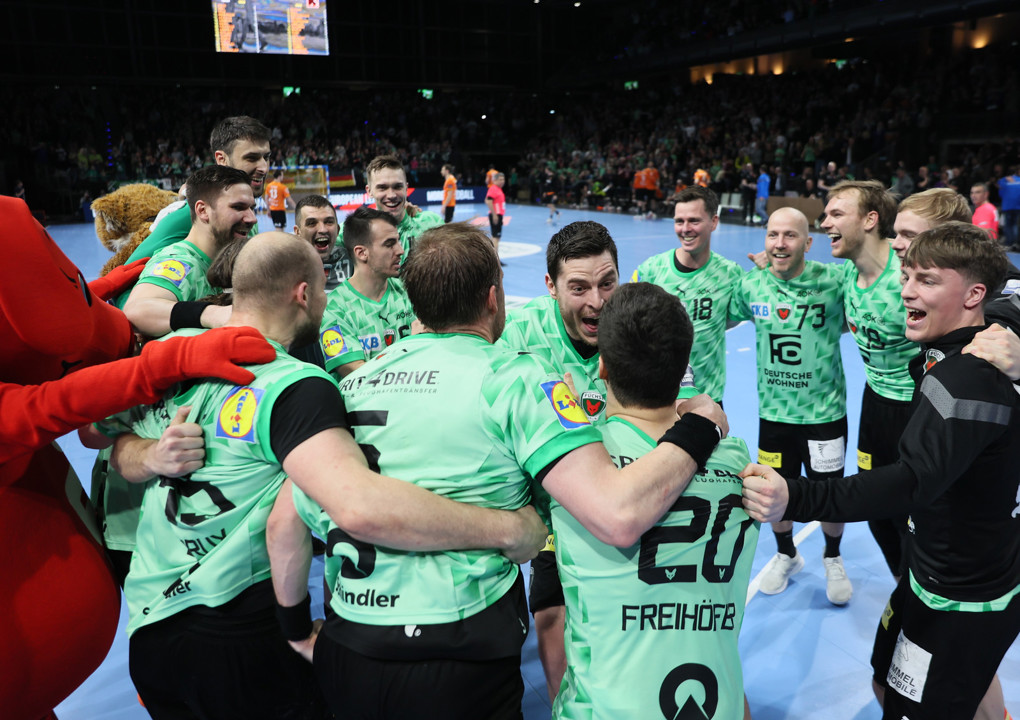 SUMMARY: Eve of EHF Finals Men 2023 start; semi-finals await
The EHF European League Men 2022/23 title will be deciding over two thrilling days in Flensburg on 27 and 28 May, with the semi-finals taking place on Saturday and the finals on Sunday. On Friday, the teams underwent their final preparations. 
I needed to get 39 years to play my best season of the past years, maybe of my whole career. I can fight for a title with my home club, where I played when I was a young player and for which my heart beats. I am full of confidence for this weekend.

















Rating the squads and the individual players, we have a deeper bench and some more international experience. This could make us the favourite, but due to the completely different playing system, it is a 50:50 match. For Granollers it is easier to adapt to our playing system as it is for us with their system. Both are eager to make it to the final, so we will see.
We take it step by step and the first step is Montpellier. We'll throw everything in to get the victory tomorrow.

Our group this year was not easy, but we played really well in the group and then there came some difficulties in the quarter-finals against Kadetten. I think it was good for us as a team that we managed to fight through these difficulties, losing the first leg in Kadetten and then winning the match at home. I think it was good that we struggled a little bit before the final four because this is for sure not going to be easy.






We played a strong international season, having in mind that we faced top teams already in the group stage, like Göppingen, Schaffhausen and Benfica. And then we profited in the knockout stage, that we had been tested that hard. Now I hope we are ready to play for the trophy. Two years ago, Berlin beat us in the quarter-finals. Now both sides are back on this level. This shows that we belong to the top of Europe.

All teams which made it to Flensburg have the same chance to win. You need two top performances within 24 hours in the final tournament format. It is all about the current form on that specific weekend. And there is no favourite and no underdog in this stage of the European League anymore.

The level of competition is rising year by year. Just look at Granollers, they played amazingly against Flensburg, and now they have the same chances to win the trophy as we have. Both German teams did not play that well in Bundesliga in the last weeks, and we missed the chance to stay on top of the league with some weak results. And now four teams have it in their hands to make the season a perfect one, with just 120 minutes of handball in their way.