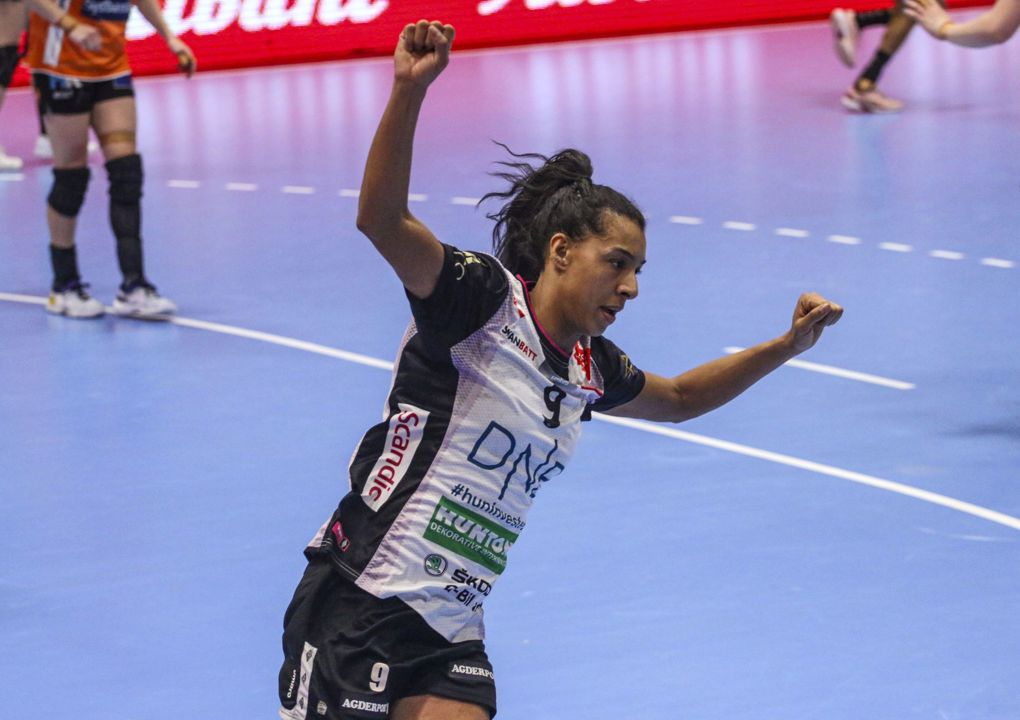 Vipers become first team to claim quarter-final spot
Reigning champions Vipers Kristiansand achieved their desired goal of reaching the quarter-finals of the EHF Champions League Women 2022/23 as they outclassed Odense Håndbold for the second time this season.
Markéta Jerábková and Katrine Lunde produced their best performances and lifted the Norwegian club to a 34:24 victory and a direct spot in the quarter-finals for the second straight season.
GROUP A
Odense Håndbold (DEN) vs Vipers Kristiansand (NOR) 24:34 (13:15)
Vipers were the first side to gain the lead and were in front most of the first half, except for a short period between the ninth and 10th minute
Katrine Lunde's double save helped Vipers to take a slender advantage as Lysa Defo Tchaptchet netted for 8:6; Martina Thörn responded and her saves allowed Odense to draw level, but Vipers' express finish saw them take a two-goal lead at the break
Anna Vyakhireva put Vipers in front by five after six minutes of the second half, forcing Odense to take an early timeout, but nothing helped the Danish side get back into the match
Vipers strolled to an easy win – hitting a double-digit lead on the buzzer; Odense had only two players who were hard to stop: Mie Højlund and Rikke Iversen both had six-goal outings
the combination of Markéta Jerábková's eight goals and Katrine Lunde's 15 saves ensured that Vipers were victorious
Vipers deliver strong performance
The reigning champions have secured their second straight direct quarter-final spot in the EHF Champions League Women. The Norwegian powerhouse claimed their third consecutive win in group A and now have 19 points, leaving Odense five points behind and with a play-off spot.
Vipers were again unstoppable against their Danish opponents on Saturday evening. After a 34:27 win in round 3 against Odense, the Norwegian side even upgraded the goal difference as they thoroughly dominated and continued on the path they set at the start of the season.
Of course we are disappointed, especially with the second half. We went to half-time with a good feeling that we could be even better, but, in general, Vipers were a better team than us today and, overall, we are disappointed.