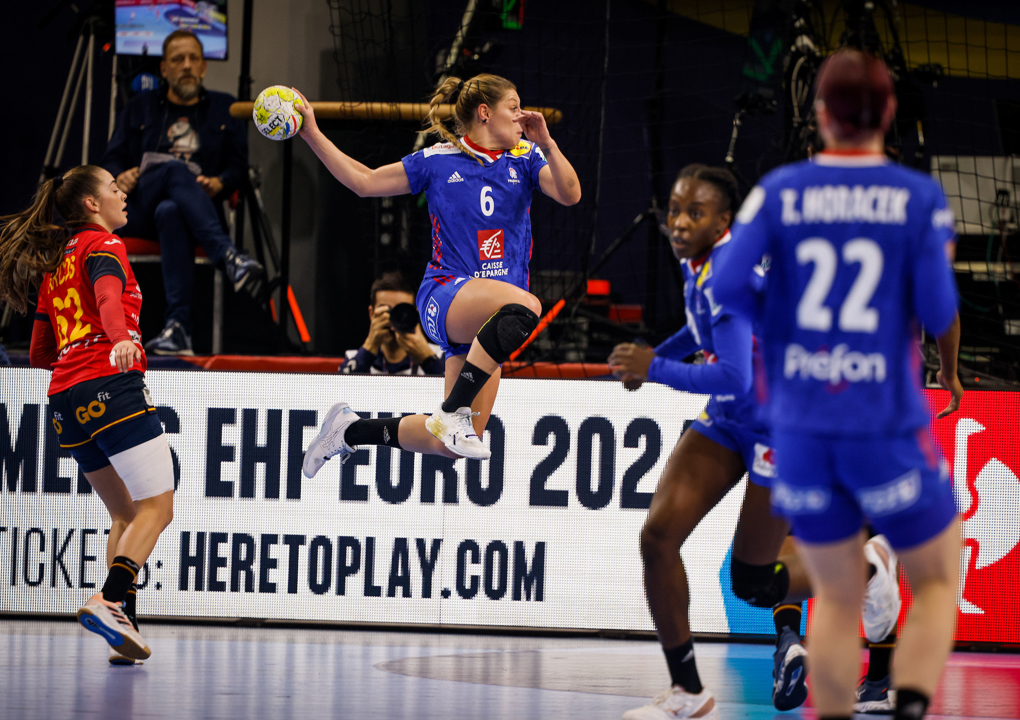 Norway and France rekindle rivalry in fiery clash
Two years after their thrilling Women's EHF EURO 2020 final, Norway and France are set to meet again – but this time to get to the next EHF EURO final. The Scandinavian side also won the 2021 World Championship final against France, with Olivier Krumbholz's side now trying to avenge those losses in Friday's semi-final.
Norway vs France
Friday 18 November, 20:30 CET, live on EHFTV
Norway and France boast two of the best three attacks in the competition, with the Scandinavian side leading the standings with 184 goals, seven more than France
France, who have started the EHF EURO with six wins for the first time, also have the best defence in the competition, conceding only 122 goals in six matches, an average of 20.3 goals per game, almost four less than Norway, who conceded 24.1 goals per game
this will be Norway's 13th semi-final in the history of the EHF EURO, winning the last 11 of them and losing a single one, the first, at the EHF EURO 1994
France have won the last three semi-finals they played in the competition, after losing two in 2002 and 2006 – both against Norway
Norway left back Henny Reistad has a chance to become the top scorer of the EHF EURO, being six goals behind leader Alina Grijseels of Germany; Reistad holds a three-goal advantage over Montenegro's left back Djurdjina Jaukovic
Norway have won 18 of the 22 duels between the two sides, including six of seven at the EHF EURO; their last loss against France in the competition came 22 years ago in the match for fifth place

France line player Béatrice Edwige: "We have a lot of expectation for the semi-final. And it will be a particular game for Olivier, this semi-final, because it will be his 500th. So these games will have a lot of emotion, so I hope we will give to him the best gift. It's important for us and yes, this game is so, not friendly, but we really appreciate the Norwegian team and I think we are like friendly together."
Norway head coach Thorir Hergeirsson: "It was a tough game yesterday against Denmark and it's always interesting, this process after losing a game, changing, switching over for a new game and new possibilities and getting back in this right mode. That we are working on today and the girls are doing well."