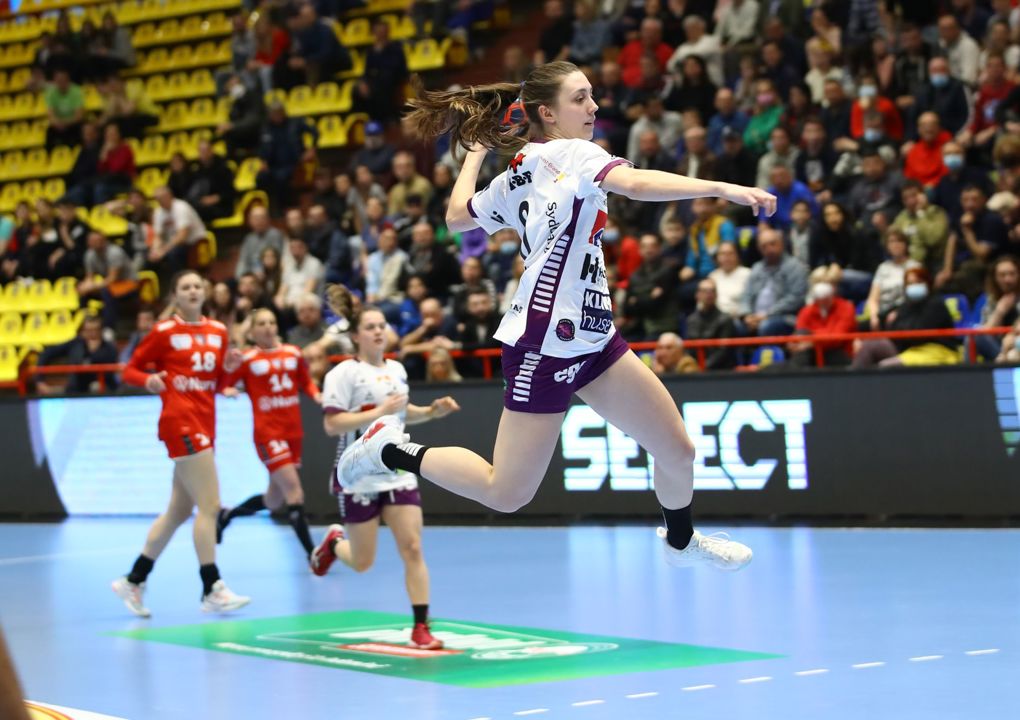 Herning-Ikast take big step towards EHF Finals Women
Herning-Ikast Handbold are now favourites to progress to their second consecutive EHF Finals Women, after their 39:33 win against SCM Ramnicu Valcea in the first leg of their EHF European League Women quarter-final.
QUARTER-FINAL, FIRST LEG
SCM Ramnicu Valcea (ROU) vs Herning-Ikast Handbold (DEN) 33:39 (17:20)
Herning-Ikast converted three fast breaks after stealing the ball on Valcea's attacks to jump to an early 7:3 lead that proved unassailable
in 21 seasons played in European club competitions, Valcea had never conceded more than 18 goals on their home court in the first half, but Herning-Ikast became the first team to put 20 goals past the Romanian side after 30 minutes
Valcea came back from a five-goal deficit, but a 4:1 run for Herning-Ikast was decisive as the Romanian side failed to mount another comeback
Herning-Ikast left wing Emma Friis had her best-ever European outing, with 11 goals, beating her previous highest total – set against HC Podravka Vegeta in 2019 – by one goal
after moving closer to their second consecutive EHF Finals Women berth, Herning-Ikast will take the commanding six-goal advantage into next Saturday's second leg in Ikast, Denmark
Goals galore as Herning-Ikast thrump Valcea
Boasting the second-best attack in the group phase, with 193 goals scored, only three shy of the record set by Sola HK, Herning-Ikast Handbold came in hot against SCM Ramnicu Valcea and delivered a strong first half, with seven goals scored via fast breaks, to shatter Valcea's club record of goals conceded in a single half in European competitions.
While the Danish powerhouse had some hiccups in the second half, Herning-Ikast still scored 39 goals in the match, as left wing Emma Friis, left back Ingvild Bakkerud and centre back Emma Lindqvist combined for 27 of Herning's 39 goals.
We played against a very strong team. Today, I think it was all about the individual level of the players. We were quite OK, and our preparation was good. But the reality is you have got to give 100 per cent over 60 minutes. They pushed us a lot, so it was a good learning experience for some of our players.
We played well in attack the whole game, but we missed something in our defence. (Iryna) Glibko and (Kristina) Liscevic played very close to us, and we didn't hang in there. But I think that in the first half and the last 10 to 12 minutes we did really well. (Sabine) Englert saved a few shots and that decided the game for us.