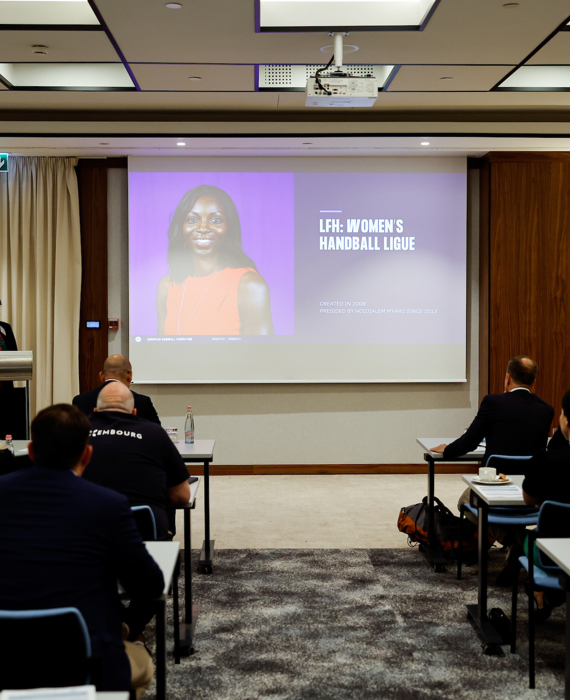 EHF Champions League
EHF brings women's handball leagues together
NEWS: Inaugural EHF Women's League Convention takes place in Budapest
The European Handball Federation has brought together more than forty representatives of Europe's women's handball leagues for the first EHF Women's Handball League Convention in Budapest.
The meeting took place on Sunday ahead of the finals of the EHF FINAL4 Women 2023 in Hungary's capital.
"The leagues play an important part in the further development of women's handball. However, on the European level they are not as organised yet as their male counterparts," said EHF Secretary General Martin Hausleitner.
"We consider it vital that they are fully integrated and today we have made the first steps towards this goal."
The convention's programme consisted of an introduction to the Men's European Handball League Board (EHLB), the body within which Europe's men's leagues are organised, by EHLB chairman Nikolas Larsson.
Hausleitner gave an over on the league's tasks in the development of national handball, while Vanessa Khalfa, head of the 'Ligue Féminine de Handball', and Frank Bohmann, Managing Director of the German men's Bundesliga, presented best practice examples from their respective countries.