Beach Handball
EHF Beach Handball EURO 2023 draw set
Teams set to compete in the EHF Beach Handball EURO 2023 will find out their opponents this week after the draw on Wednesday 15 February.
The tournament is set to take place in Nazaré, Portugal, from 24 to 28 May, and will feature 16 men's and 16 women's teams representing a total of 17 nations. It is the 13th Beach Handball EURO and the first time Portugal is hosting the senior tournament; Nazaré previously hosted the Younger Age Category Beach Handball EURO 2016.
There are four pots of four teams per tournament, who will be drawn into four groups.
Women
Pot 1: Spain, Hungary, Germany, Netherlands
Pot 2: Greece, Ukraine, Denmark, Poland
Pot 3: Portugal, Norway, France, Croatia
Pot 4: Slovakia, Italy, Türkiye, Romania
Men
Pot 1: Croatia, Spain, Denmark, Hungary
Pot 2: Norway, Ukraine, France, Germany
Pot 3: Poland, Sweden, Portugal, Romania
Pot 4: Türkiye, Italy, Netherlands, Greece
The women's draw will take place first, followed by the men's. Portugal will have a free choice of its preliminary round group as the host in both competitions.

Nations are ranked based solely on sports results, taking into consideration the national team results of the last three years and rankings at the European Beach Handball Championships, both senior and younger age category. The current champions in the men's competition are Denmark, who won in 2019 and 2021, while Germany took the 2021 women's title to add to their 2006 trophy.
Croatia (2007 and 2011), Hungary (2013 and 2015) and Russia (2002 and 2004) have also won the women's competition twice. On the men's side, Croatia are the record champions with titles in 2009, 2011, 2013 and 2015; Spain have won the competition three times, in 2002, 2006 and 2017.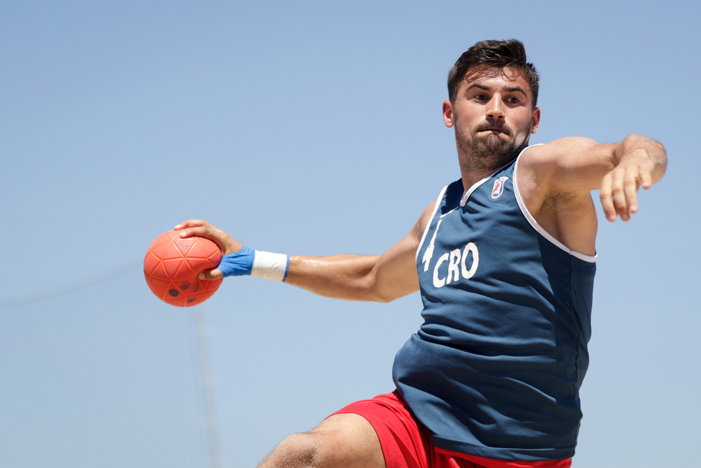 Croatia's Ivan Dumenčić said: "Croatia go for gold at every competition, and the latest results give us the right to hope for that. After the gold at the World Championship and the World Games, we want to complete the whole thing and be the current conquerors of all three golds."
Dumenčić was enthusiastic about the tournament ahead.
"This European Championship is held quite early when the indoor handball season is still going on for many players, so it will be interesting to see with which rosters the teams will come in. A wider circle of quality national teams that can win medals has been created.
"Along with us and the Danes, there are also Spain, Norway, Hungary, Germany, and of course the hosts Portugal, which has a very good national team and will surely be one of the most serious candidates for the very top on the wings of the support of the local spectators," he said.
The draw will be livestreamed on the Home of Handball Facebook page and YouTube channel at 11:00 CET (10:00 local time) on 15 February.
Photo © Jozo Cabraja / kolektiff