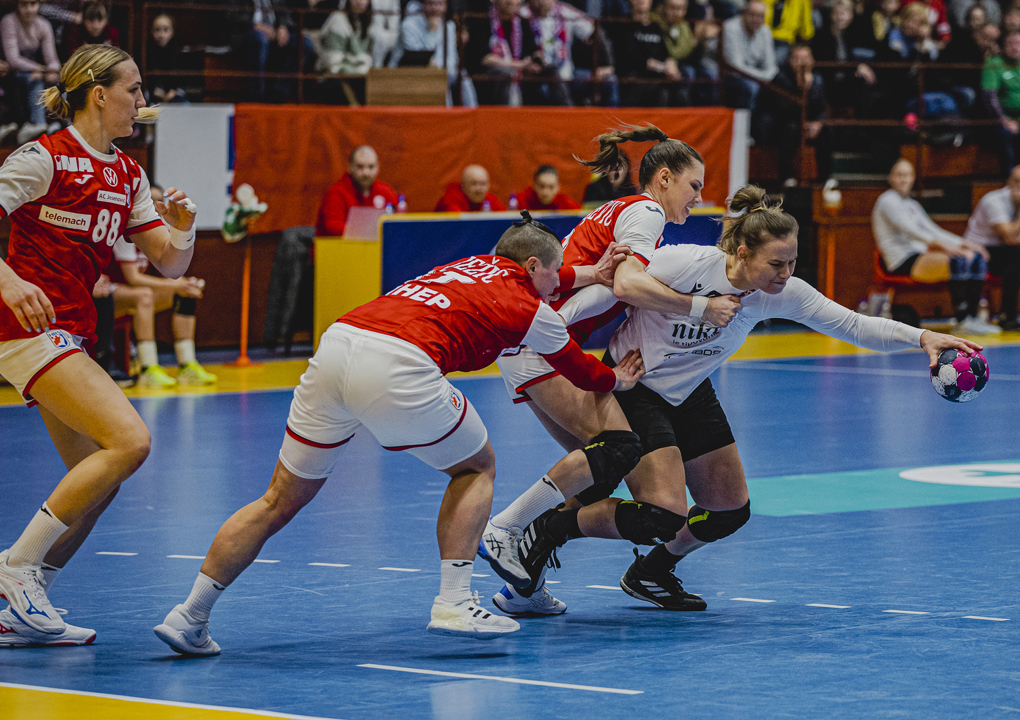 Croatia contain fiery Slovakia; Serbia win in Türkiye
Qualification Europe Phase 2 for the IHF Women's World Championship 2023, which will take place in Denmark, Norway and Sweden, continued on Friday, 7 April with a win for Serbia away in Turkey.  Later in the evening, Serbia's neighbour, Croatia, also picked up a clear win on the road over Slovakia, but it was no easy task, with hosts pushing them right to the whistle. 
Türkiye 24:33 Serbia

Hosts, Türkiye, started brightly, keeping it tight with big favourites Serbia, and when Irem Türkoglu netted her only goal of the game, the score was evenly poised at 7:7 (13 minutes). But a late 4:0 by Serbia right before the buzzer, thanks to Lavko (2), Janjusevuic and Knezevic, Serbia took a 15:10 lead with them into the dressing room. It was a gap that proved tricky to close for the hosts, and despite a huge effort, early in the second, the score read 20:15 to the visitors after 39 minutes. Another drop in Türkiye's attacking qualify with missed chances saw Serbia mount another run of 4:0 run topped off by 22-year-old Dunja Tabak. A win for Serbia was never in doubt from this point on, as they kept the hosts at arm's length for the remainder of the tie. Sanja Radosavljevic was the night's top scorer with her nine goals (100% shooting); 13 Serbian players made the scoresheet compared to Türkiye's eight. Asli Iskit-Caliskan was the brightest of the hosts, with seven (64%). 
Slovakia and Croatia treated us to the game of the evening, with their tie staying right until the final whistle. It started very well for Croatia with their opening 3:0 run, topped off by captain Katarina Jezic. The hosts rallied to pull it back to 5:4 thanks to two goals from 20-year-old Barbora Lancz. But the experienced Croatian side was able to turn it up again, and with a flurry of goals from Blazevic, Milosavljevic and Birtic the visitors finished the half with a comfortable 11:8 lead. However, the second half was a different beast. With a vocal crowd behind them, Slovakia got some wind in their sails and pulled it level early in the second half (12:12), thanks to Katarina Pocsikova. Croatia pushed ahead once more but to be pulled back level by a dogged Slovakia side, 17:17. A red card shown to Karin Bujnohova after her third two-minute suspension didn't slow down the hosts but spurred them to take their first lead of the game. 18:17. Big saves, excellent individual bits of play and some hard-hitting defence saw the hosts open up a two-goal lead at 22:20 after Erika Rajnohova's only goal. The EHF EURO 2020 bronze medalists, Croatia, showed their experience and steadied the ship with the help of a team timeout. Klara Birtic netted the game's final goal, giving the Croatians a +2 win. A tight contest that has set up a very interesting return leg in Croatia.   
Leg 2: - Wednesday 12 April:

18:00 CEST: Croatia vs Slovakia
18:00 CEST: Serbia vs Türkiye 
All matches are streamed live on EHFTV; geo-restrictions may apply.