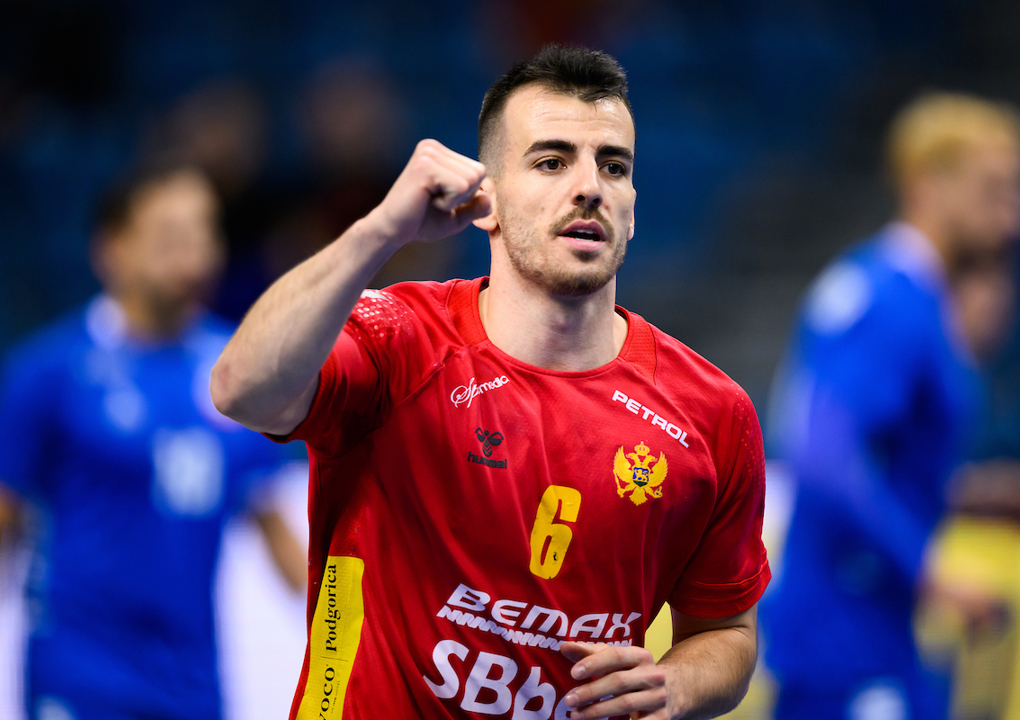 69 European League players at World Championship
The EHF European League - the second-tier EHF club competition - gets more and more relevant for national team players. Besides those 120 players from the Machineseeker EHF Champions League clubs, who are on court at the 2023 Men's World Championship in Poland and Sweden, 69 players from 17 European League clubs are also part of the event - which means an overall of 189 players from the two top competitions. Defending World Champions Denmark only rely on players from the Champions League and European League (each nine) in their World Championship squad.
Former Champions League, EHF Cup and Cup Winners' Cup winners SG Flensburg-Handewitt from Germany top the club ranking with ten players - mostly from Scandinavia. Second ranked is the two-time EHF Cup winner, Füchse Berlin, ahead of the former CL winners Montpellier Handball. Fun fact: The Spanish sides Benidorm and Granollers are only represented by non-European players; Irun and Göppingen have each three players at the World Championship, but none from their home country. 
Club ranking:  
10 players from 5 nations: SG Flensburg-Handewitt (6 DEN/1 GER/2 NOR/1 SWE) 
8 players from 5 nations: Füchse Berlin (3 DEN/1 GER/1 MNE/2 SRB/1 SWE) 
7 players from 3 nations: Montpellier Handball (2 ARG/4 FRA/1 SWE) 
6 players from 3 nations: HC Eurofarm Pelister (1 MNE/4 MKD/1 SLO) 
5 players from 4 nations: PAUC Handball (1 FRA/1 ISL/1 POR/2 ESP) 
5 players from 3 nations: Sporting CP (1 ARG/1 POL/3 POR) 
5 players from 3 nations: SL Benfica (2 CPV/2 POR/1 SRB) 
4 players from 3 nations: RK Nexe (2 CRO/1 MNE/1 SRB) 
4 players from 2 nations: TM Benidorm (3 ARG/1 BRA) 
3 players from 3 nations: Frisch Auf Göppingen (1 CRO/1 NOR/1 SLO) 
3 players from 3 nations:  Bidasoa Irun (1 BRA/1 CHI/1 POL) 
3 players from 1 country: FTC (3 HUN) 
2 players from 2 countries: Fraikin BM Granollers (1 BRA/1 CHI) 
1 player: Balatonfüredi KSE (1 HUN), Kadetten Schaffhausen (1 ISL), Valur (1 ISL), HC Motor (1 MNE) 
0 players: Ystads IF HF, Tatran Presov, Skanderborg-Aarhus, ALPLA HC Hard, Fejér-B.A.L. Veszprem, Aguas Santas Milaneza 
World Champions Denmark clearly top the nation ranking by nine European League players - funnily enough only from two German clubs, Flensburg (6) and Berlin (3), which both top the current tables of their groups in the European League. Portugal are second ranked, mainly thanks to their national team players of Benfica and Sporting, ahead of the first non-European country (Argentina) and the current Olympic champions (France) with five European League players each. Though the German league is represented by three clubs in the European League, only two German World Championship players come from those teams.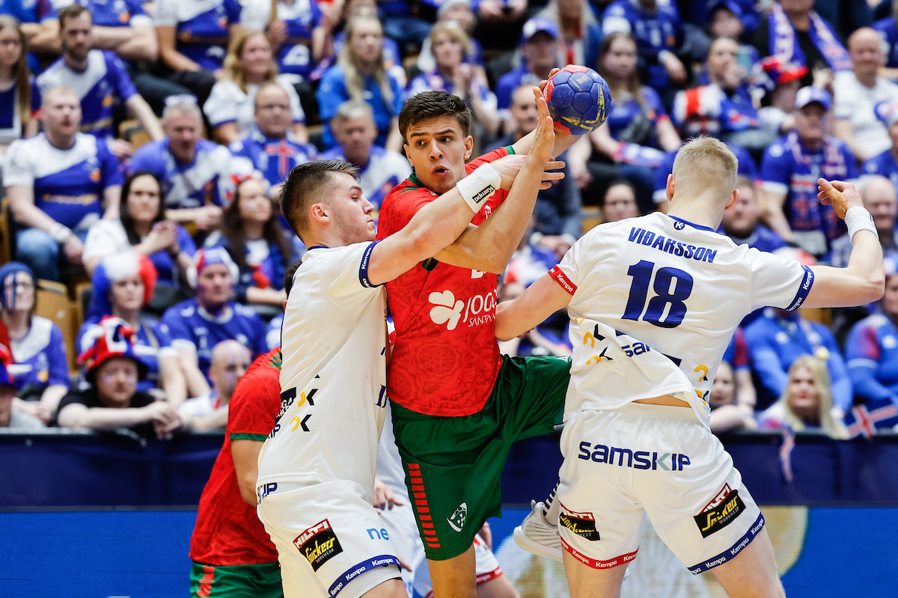 Francisco Costa in action for Portugal (above in red); Costa plays his club handball for Sporting CP
Nation ranking: 
9 EL players from 2 clubs: Denmark 
6 EL players from 3 EL clubs: Portugal 
5 EL players from 2 EL clubs: Argentina, France 
4 EL players from 4 EL clubs: Montenegro 
4 EL players from 3 EL clubs: Serbia 
4 EL players from 2 EL clubs: Hungary 
4 EL players from 1 EL club: North Macedonia 
3 EL players from 3 EL clubs: Sweden, Iceland, Brazil 
3 EL players from 2 EL clubs: Croatia, Norway 
2 EL players from 2 EL clubs: Germany, Chile, Poland, Slovenia 
2 EL players from 1 club: Cape Verde, Spain