Tobias Thulin returns to an old stomping ground
There is always something special in your career as a sports professional when you leave your country for the first time to sign for a club abroad. Tobias Thulin was 23 when he left Gothenburg and his famous club, Redbergslids and joined SC Magdeburg. Thulin was recommended by Tomas Svensson, at that time goalkeeper coach of Magdeburg and the Swedish national team, in which Thulin debuted in 2017. The 1.98 meter-tall goalkeeper signed a three-year contract in 2018 and still is "absolutely happy" when looking back on his time at SCM: "Playing in the best league of the world in an outstanding club with Tomas as a great goalkeeper coach, Jannick Green as my goalkeeping colleague and many more great players boosted my development. It was a truly inspiring time for my career."
On Thursday night, Thulin will be back in the GETEC arena with his current club, GOG, and back to his "handball-crazy city with handball-crazy fans" facing the defending Machineseeker EHF Champions League champions in the MOTW (throw-off 20:45, live on EHFTV). "It is always something special to return to a place you know well and where you had played before, and Magdeburg is a great place for handball."
In 2021, right after winning the European League with SCM, he left Magdeburg, joined another German club, TVB Stuttgart ("The wild boys"), for one season, and then moved northwards to Denmark to open a new career chapter. "The reason was simple: I wanted to have more playing time," Thulin says. At Gudme, he had to fill giant footprints, as both goalkeepers had just left: Torbjørn Bergerud joined Kolstad, and Viktor Hallgrimsson signed at Nantes. Thulin, the new number one, now steers a quartet of goalkeepers with three young GOG talents.
"I did not think that much about succeeding on Torbjörn and Viktor. I just wanted to take my career's next step and develop further. And from the first day on, I felt the trust of the coaches and the team." In Magdeburg, Thulin had finished the German Bundesliga twice in third, at GOG, he became Danish champion right in his first year, again beating arch-rivals Aalborg in the final series. "It was such amazing. One year before, GOG had won the trophy, but it is always tough to defend a title like this." In the current domestic season, GOG did not start that well but now are returning to the top.
"I arrived into an ambitious team, and right in my first year, we underlined those ambitions by winning the Danish league and making it to the first ever Champions League quarter-finals in club history against Barça after eliminating Aalborg in the play-offs. It was definitely the right step for me to join GOG, not only because of those great achievements, which we can be proud of," says Thulin.
"As usual" at GOG, some big names left the club before this season, including coach Nicolej Krickau. Players such as Simon Pytlick, Lukas Jørgensen, or Jerry Tollbring went southwards to join German clubs – and many had doubts about how GOG could cope with those losses. But like in the previous season, when stars such as Mathias Gidsel had left, the Danish champions stood firm in the EHF Champions League. Until now, GOG are the only side to beat group leaders Veszprém. Having eight points on their tally is a good outcome, but it could have been more, as Thulin says: "We were leading by six goals at the break at Porto, but then let the match slip from our hands and lost 32:31. So we lost two points."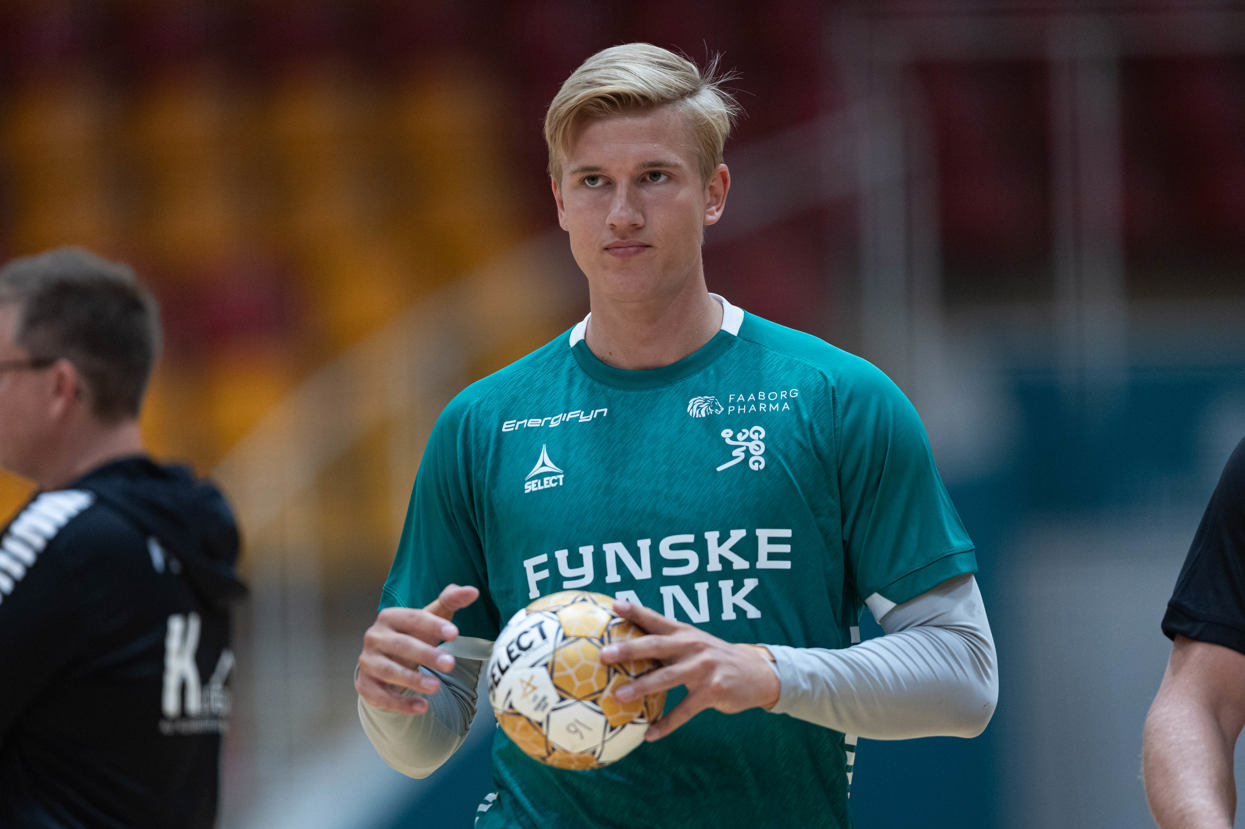 Now Thulin and his teammates hope to snatch those lost points from the defending champions on Thursday: "This will be a huge and tough match for us, but of course we are aiming to win." For him, the fact that Magdeburg played four matches in six days at the IHF Super Globe in Saudi Arabia is no advantage for GOG: "It will be their first match after winning this trophy, the fans will celebrate, and Magdeburg have so many options to rotate in their squad."
For Thulin, Magdeburg now play a similar Scandinavian style to GOG – as the 2022 German champions have an overall of ten Scandinavian players in their squad: four Swedes, three Icelanders, two Danes, and one Norwegian: "Their tactics changed in the last years, and yes: they play like a Scandinavian team with a lot of speed and fast-break like we do. Therefore, I expect a speedy match with many running and goals." Both duels in the 2022/23 group phase were close goal fests: GOG won their home 33:32, and Magdeburg took revenge by a 36:34 in their arena.
Photos: Lau Nielsen / GOG