EHF Champions League
This is me: Kiril Lazarov
Kiril Lazarov. EHF Champions League legend. A man worshipped by fans across Europe and adored by every Macedonian handball fan ever to have walked the earth. But who is King Kiril? What inspired him to play handball and who helped him achieve his dreams? In his own words, and in our first piece which was available first to EHFCL Weekly subscribers, Lazarov personally reveals how he was introduced to handball and explains how he hopes to use his career experience to bring success to the Macedonian national team. It's an absolute must-read for every fan of the EHF Champions League. Enjoy.
At a crossroads
There is a time in a man's life where roads cross. I have just turned 40. There are plenty of things to look forward to, but many of experiences to look back on. I have a head full of memories, of emotions, but also of dreams and expectations for the future.
I might have scored many goals, lifted trophies and still be hungry for a couple of months but, sometime soon, that will belong to the past.
In February, I was announced as the coach of the Macedonian national team. It means the absolute world to me. But I did not arrive here overnight.

My journey started on the streets. No, not with handball, but with basketball. It was just easier to play, just two or three of us together.
My first idol was the legendary Toni Kukoč. He famously wore the number 7 jersey during his memorable time with Chicago Bulls. The number 7 has stuck with me throughout my career.
But if basketball was my first love, handball was the love of my life. My dad was a great handball player, and I remember often attending his training sessions. I was clearly the youngest in the group, but it felt all so natural to me. That's when handball got to me.
First came the decision to pick a number. Kukoč was the inspiration but he was not the only one. My first coach when I was growing up, Ilija Janev, also wore number 7. There's that number again. Somehow, I thought that all left-handers had to wear it, so I stuck with it.
Then came the time to become a leader. Something some might think I was born to be. From my Pelister days when I was 18, until now, 22 years later, I have had a leading role, no matter which team.
Some people chase the ability to lead their whole life. Being able to take the ball and score whenever is needed. To be brave and have the confidence and strength to make important decisions. For me, it just comes naturally. I have never had to force myself. Maybe that is connected to my character and the discipline of my parents, Blagoja and Milka.
My mother and father taught me to respect others and to never to give up on my dreams. So I gave myself a simple mantra: set a goal and focus on achieving it. Sure, I might look like a tough guy, but I have a desire to prove myself all the time.
My father has always been a key person in my life. He wanted my brother and I to be raised with discipline. Very rarely does my dad tell me that he is proud of me. But the first time I moved to Zagreb, I could feel this emotion from his side.

Zagreb was, in fact, one of the turning points in my career. There, I met with people who shaped the man and the player I have become. People like Zlatko Saračević, one of my idols, and Lino Červar, my first international coach.
That was the time when I realised what it meant to be a foreigner in sport. I always lived with the thought that someone had invested in me and that they had expectations I did not want to ruin.
That puts pressure on your shoulders, of course. I might have crumbled under it, but thankfully I did not. My wish to prove someone that they made the right decision to sign me is something that kept me playing handball at the highest level all these years.
When you are travelling across Europe, changing clubs and leaving home to play games, it is important to remain rooted. Friends, family, I value them. I try, at all costs, to avoid people with negative energy.
I want to be surrounded by positive people. My friends would say that I have a firm character – I can come across tough, even sometimes for myself and my loved ones, but never are there any bad intentions.
However, I must admit that I could and should be a nicer parent to my two children, Blagojche and Lana. Handball has meant that I have missed birthdays and important family events. That's the life of a professional sportsperson. I probably try to compensate my absences by being the so-called 'good parent' to them.
That sometimes drives my wife Ljubica mad. She wants our children to be raised in the right way. But I am in admiration of Ljubica. Throughout my career she has been the most supportive wife any player could ever wish for despite being the biggest victim of handball. She has been there through the good times and bad for more than 20 years. She has taken care of our family and, man, I am so thankful for her support.

It was Ljubica I married, but I feel that, somehow, I also married my national team. It is like a relationship. As we have been together for such a long time, when we are away from each other we get unhappy. For me, playing for my country is sacred – and when you are the captain that feeling increases further.
Leading the team onto the court and singing the national anthem is a big deal. I am bursting with pride every single time.
And soon I will have this task again. It will also be time for me to make those important decisions. With the jersey on? Without? Who knows. But sitting on the bench for my country is a huge honour. Is there pressure? Of course there is because we always want to win and celebrate success.
But just because I'm Kiril Lazarov, does not mean it will come overnight.
What coach will I be, they always ask. Cervar, Talant Dujshebaev, Xavier Pascual, they all had a big influence on me – not just as a player, but as a man as well. They came from different places, different backgrounds. Now is the time to put everything in the shaker and to create my own model.
Now is also the time to take my old notes from the last 20 years. Handball tactics, sports psychology, motivation, remaining at the top after winning, all my ideas are there.
This includes my time with Nantes. France, a country steeped in handball history and one which has dominated the sport in the past 10 years, has helped influence my career and given me further layers of experience that I am hugely grateful for.
All of these ideas and experiences have helped me. Helped me dream big and win bigger.
It took me 15 years to lift the Champions League trophy. 15 long years of waiting, sometimes patiently, and sometimes not.
That was a dream. Playing for Barcelona was another. FCB was my favourite club when I was a growing up, so playing in the red and blue stripes was one of many dreams that came true. Winning the Champions League wearing this jersey, was perfect.
Now, those crossroads are on the horizon, creeping closer into view.
Perhaps a few months, or even a couple years, are still left for me to play. But after that, another life will begin.
The things closest to me will always be there for me, though: my family, my country and, of course, handball.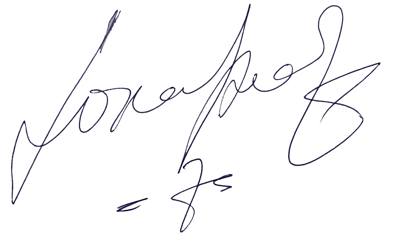 KIRIL LAZAROV IN THE EHF CHAMPIONS LEAGUE
Place of birth: Veles, North Macedonia
Date of birth: 10.05.1980
Games played: 246
Goals scored: 1,462
Titles: 1 (2015)
Debut: For Borec Titov Veles v Dinamo Bucuresti (a) 03.09.1995
Milestones:
200th game - 29.04.2017 FC Barcelona Lassa vs. THW Kiel 
1,400 goals - 07.02.2019 HBC Nantes vs. Paris Saint-Germain HB
150th win - 17.02.2019 HBC Nantes vs. Skjern Handbold 
Kiril Lazarov was talking to Amina Idrizi and Kevin Domas