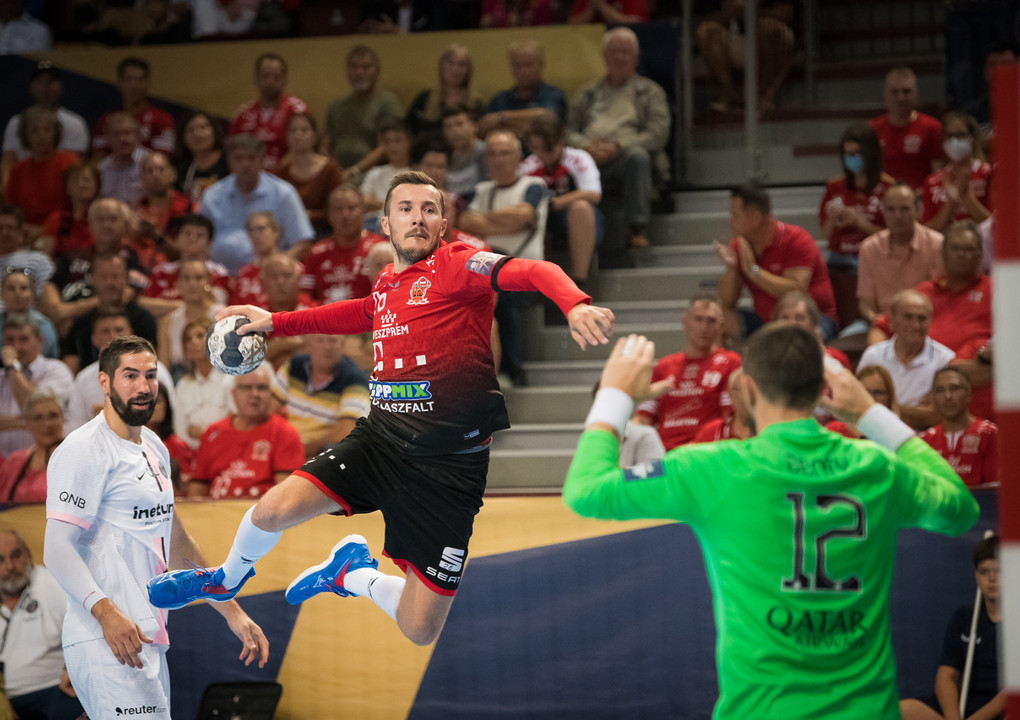 Strlek and Veszprém ready for another EHF FINAL4 spectacle 
The Croatian international, Manuel Strlek, has been previously three times a participant in Cologne with Kielce and lifted the trophy back in 2015/16 after beating his current club. And the experienced 33-year-old winger has high hopes ahead of another visit to LANXESS arena.
"I am happy that we are at the FINAL4 once again. For me, it is the biggest handball spectacle and every player enjoys being part of the event," said Strlek. 
Telekom Veszprém welcomed the 2021/2022 season with a new head coach. Former player Momir Ilic took over the helm after being an assistant coach to David Davis. Veszprém set a clear three-year plan and it's on a good way to accomplish it already this season. 
"Momir (below) took over at the start of the season and he did a really good job this season. And there is so much more in front of him. He has the experience, and charisma, he has played in great clubs and worked with great coaches. I hope we will achieve many things with him at the helm," said Strlek about his former colleague, now head coach Momir Ilic.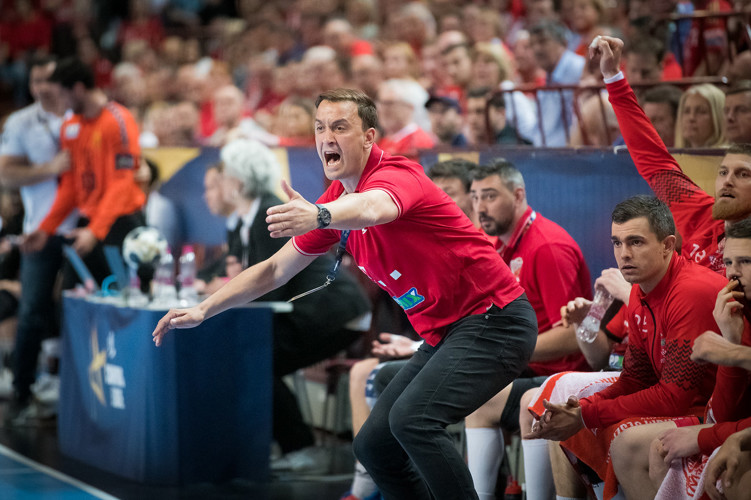 Right at the start of the new EHF Champions League season, the Hungarian champions had tough opponents to conquer in group B but they proved how strong they are. In the first five rounds, they were only defeated by their upcoming FINAL4 opponent, Lomza Vive Kielce. 
In 14 group matches, Veszprém scored eight wins, one draw and five defeats. Clubs sixth FINAL4 appearance in eight seasons was accomplished by overcoming Vardar in the play-offs and Aalborg in the quarter-finals. 
"My thought process is that it can always be better but, of course, we are satisfied with the season so far. Everything is open, we are playing on a high level. I think everyone in the team gave their best and not one of us had a bad performance. Everyone knew their role and they carried it out. The results are visible, we still have two trophies to fight for. Of course, everything can happen in those three matches but I hope everything will turn out good for us," added Strlek. 
Left wing Strlek had an important role in his club's success, scoring 68 times, making him the club's fourth top scorer overall with only Petar Nenadic, Yahia Omar and Gasper Marguc ahead of him. Their performance so far shows how Veszprem can be dangerous from every position. 
"Veszprem is an institution and a great club, always with clear goals and backed up by amazing fans. For every player, I believe, it's a pleasure to play in club like Veszprem," stated Strlek. 
Manuel Strlek spent six years in Kielce before joining Veszprem in 2018. There is no one in the team who knows their semi-final opponents better than himself. Telekom Veszprém will face Lomza Vive Kielce on Saturday, 18 June, at 15:15 CEST (live on EHFTV).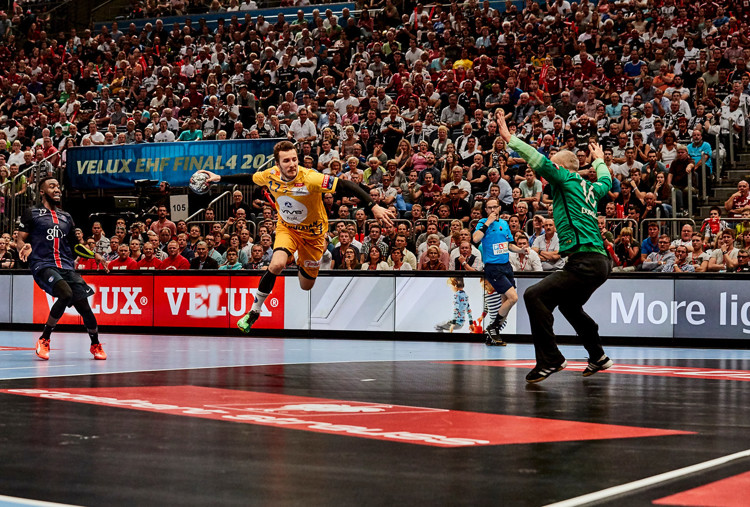 I believe our time will come. It would be pretentious to say it's our year. But one thing is sure, Veszprem will always fight for it and we all believe in ourselves in every match
"Kielce was playing at the high level throughout the whole season. They deserved to finish first in our group B and they convincingly reached the FINAL4. This season is very long and it was shown in their two last matches against Wisla Plock.'' 
"Cologne is something special and it proves that every time. There are no favourites, no underdogs, no rules. Anything can happen in those two days in LANXESS arena and the team with the two best performances celebrates. We will have interesting events with four amazing teams, each possible of winning it," said the Croatian left wing. 
The SEHA League and Hungarian Cup trophies are already sitting in Veszprem's rich trophy room. On Saturday 11 June, they have a chance to return the Hungarian Championship trophy to their town. Ahead of the pinnacle of the season in Cologne, they will face Pick Szeged in a rematch, after winning the first leg 29:28. 
"Veszprem have a great team and all of us believe we can give our best and reach high goals. We have already proven that this season. We still have to prove ourselves against Pick Szeged in the domestic championship and then in Cologne," said Strlek. 
"We have fully concentrated on the task ahead and we are going step by step. I really hope we will win the Championship title this season. Coming to Cologne after that will be another cherry on top of a very successful season. Everything is possible." 
The EHF Champions League trophy is the only one missing in the club's rich history. The Hungarian side came close four times but failed to deliver in the crucial last moments of the match, sometimes in the most unbelievable ways. Can this finally be Veszprem's year? 
"Veszprem has been unlucky and there were a few times when the title was lost in the last moments. I believe our time will come. It would be pretentious to say it's our year. But one thing is sure, Veszprem will always fight for it and we all believe in ourselves in every match," concluded Strlek.