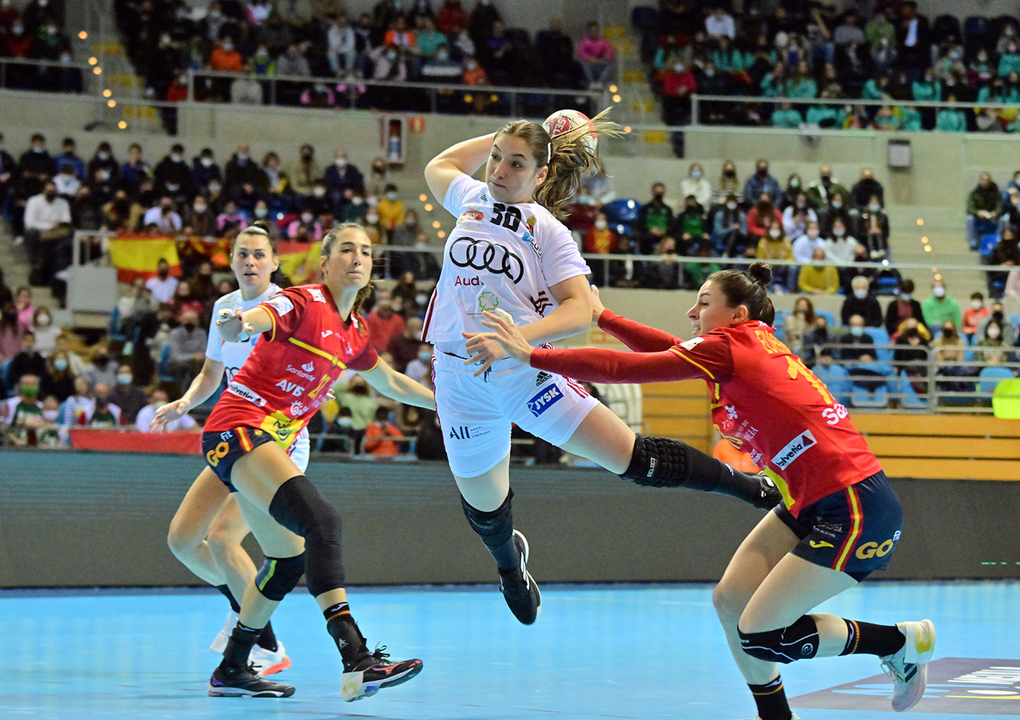 Vámos & Co aiming to make success feel natural
Centre back Petra Vámos already knows what "the winner takes it all" means. She has already won the W19 EHF EURO 2021 with the Hungarian national team as well as the European Youth Olympic Festival in 2017. However, victories in the underage competitions does not always automatically translate to senior achievements. 
The women's Hungarian national team in and around the Millennium was considered one of the top powerhouses in the world after winning the EHF EURO, and finishing as runners-up both at the Olympic Games in 2000 and at the IHF World Championship in 2003. After that, the weaker performances inspired the Hungarian Handball Federation to pay huge attention to their youth to bring back the glory days. Petra Vámos is one of the latest talents who has grown up with the advantages of the academic model.
She joined DVSC Schaeffler in 2019 - the same year Vámos debuted in the national team as well. Since then, the 175-cm-tall centre back has always been part of both rosters under every head coach.
"It is never easy to get used to the next level. Thankfully, my coaches and the staff in Debrecen helped a lot. The experience we gained during the underage tournaments also gave us a huge advantage; these are very similar copies of the adult competitions."
I never had a role model, I never wanted to be called a duplication of a great player even if the comparison is sincere; I want to be myself
Although her journey to become a professional handball player seemed to be on the right path, Vámos understood the commitments that should be made to realise her dreams. While she was named the best underage player in Hungary in 2019, she did not lean back and just enjoyed the moments.

"I was a child with an enormously huge need for a move. I tried athletics but handball was my choice from the first moment. By 12 or 13 I knew I wanted to be a pro. Then, we sat down with my parents and the outcome was that I joined the national handball academy. It was a planned, conscious decision and I did not change my mind afterwards; I have new dreams to work for."

Vámos always loved handball for its beauty and not for the top players. This is why she thinks the current national team squad is different because they work and fight for each other.

"I never had a role model, I never wanted to be called a duplication of a great player even if the comparison is sincere. I want to be myself; I pursue my very best. I tried to understand even from my early years what it takes to be the best shooter or the best decision-maker on the court and I respect the effort that a player put in to achieve those and this comes from the love that I feel for handball. And this is what I see in my teammate's eyes while we know that only together, we will reach our goals. We work a lot to naturalise success for women's Hungarian handball again."

Hungary is currently leading Group 5 in the second Qualifiers Phase ahead of Spain with a better goal difference. Both units gathered six points after four match days. On April 21, Hungary visits Portugal and if Vámos' company takes two more points, they will qualify for the upcoming Women's EHF EURO 2022 which will be held in North Macedonia, Montenegro and Slovenia. Their last bout in the group against Slovakia in Győr will most likely decide the first position of this quartet. The math is easy: with two wins, Hungary holds onto the top seed in Group 5. However, sport is unpredictable.

"The great atmosphere in our team helps a lot to overcome any difficulty. Even though we do not have much time to prepare, our shared history and good relationships mean we always give our best. We have to win against Portugal and Slovakia and I will have new goals to reach, new dreams to make them true. We have to be patient as fate is in our hands after we caught Spain in Santander in March."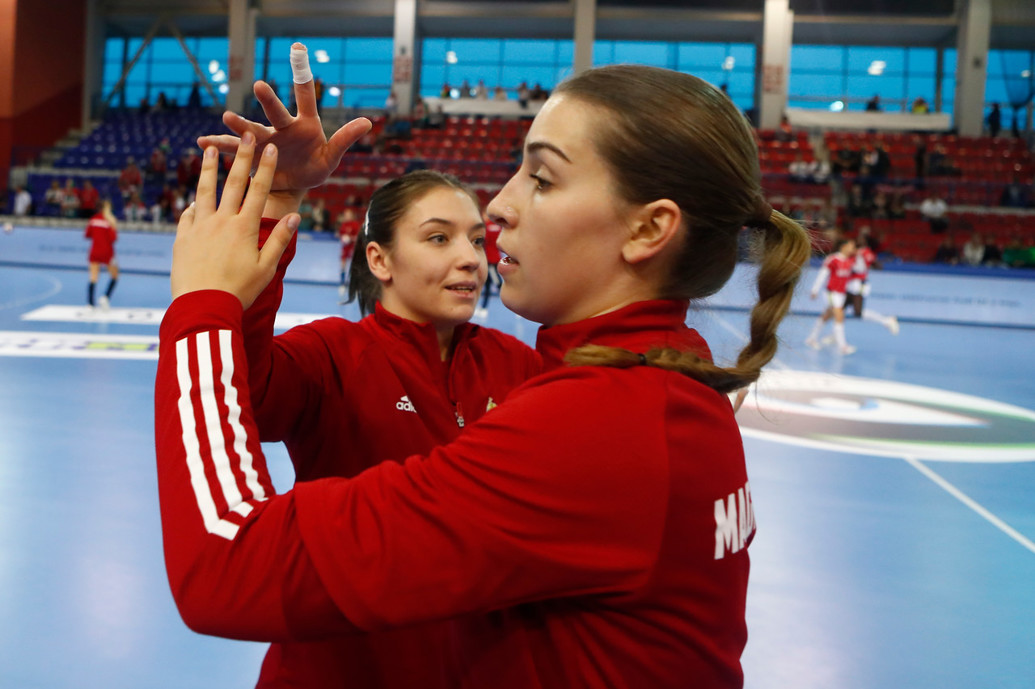 Fighting for your own country's success is always a little bit different. Many players highlighted that wearing the national jersey gives them goosebumps and somehow, they have extra energy. Vámos is part of this group of athletes.

"It is always a great honour when I got the invitation to the training camp to prepare for the next battle. I think, when you start any sport, you want to represent your country. It becomes automatically one of your dreams. For me, it is an excellent feeling to be with the best Hungarian players and to learn from them. This emotion fills my whole heart and mind which turns into extra warmth and awareness."

On 21 April, Hungary faces Portugal from 20:00 (CEST) and in the last round Vámos and her side will host Slovakia on 24 April from 14:45 (CEST).