Trophy hunt: Magdeburg's fifth or Benfica's first?
Will unbeaten SC Magdeburg become the record winners of EHF's second-tier men's club competition with their fifth title? And become the first team since fellow German side Frisch Auf Göppingen in 2017 to defend the trophy?
Or will hosts SL Benfica – boosted by thousands of fans – make history as the first Portuguese team to raise this trophy?
The 202nd match of the EHF European League Men 2021/22 season – the final at Altice Arena in Lisbon on Sunday at 19:00 CEST – will answer these questions.
Sunday's action starts with RK Nexe and Orlen Wisla Plock contesting the third place match.
FINAL
SC Magdeburg (GER) vs SL Benfica (POR)
Sunday 29 May, 19:00 CEST, live on EHFTV
thanks to 16 saves of outstanding goalkeeper Sergey Hernandez, Benfica beat Plock 26:19 in the semi-final, while Magdeburg won 34:29 against Nexe with Matthias Musche (eight goals) and Michael Damgaard (six) on fire
for the first time, a team from Portugal play the final of Europe's second-tier club competition; Magdeburg appear in their seventh final, and won five of the previous six
Benfica's so far biggest successes were two final participations in the former EHF Challenge Cup in 2011 and 2016, while Magdeburg can become the record winners of the second-tier competition with their fifth trophy after 1999, 2001, 2007 (EHF Cup) and 2021 (European League)
Benfica made it to the final coming from the first qualification round; their season includes 13 wins, three draw, and three defeats
Magdeburg and Benfica have never met before, but the Portuguese side already placed two German opponents this season: Rhein-Neckar Löwen (one draw, one win) in the qualification and TBV Lemgo (two wins) in the group phase
on the other hand, Magdeburg also faced Portuguese opposition before, beating Sporting (one win, one draw) in the Last 16
defending champions Magdeburg arrive unbeaten in the final (13 victories, two draws) and have an unbeaten run of 26 matches in the EHF European League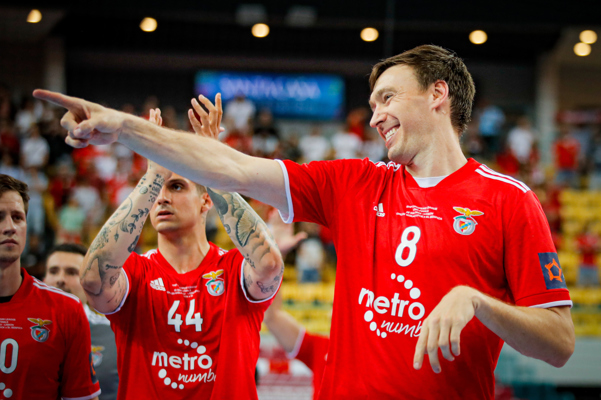 16 times in the last 17 years, the EHF European League (formerly EHF Cup) has been won by a team from Germany; the only exception were Pick Szeged, from Hungary, in 2014
if Magdeburg win, teams from the same country will hold the trophy in the men's and women's second-tier European competitions for the first time since 1992: back then it were Wallau (men) and SC Leipzig (women) in the IHF Cup; this time it would be Magdeburg and SG BBM Bietigheim
also, Magdeburg's Dutch player Kay Smits can follow his sister Inger Smits, who won the tropy with Bietigheim two weeks ago
the only EHF Cup winner in Benfica's squad is Ole Rahmel; the German right wing won the trophy with THW Kiel in 2019
apart from Rahmel, Rogerio Moraes (Kiel) and Petar Djordjic (Hamburg, Flensburg) also played for German clubs in the past
two Benfica players are multiple winners of the EHF Champions League: Jonas Källman with Ciudad Real in 2006, 2008 and 2009; Rogerio Moraes with HC Vardar in 2017 and 2019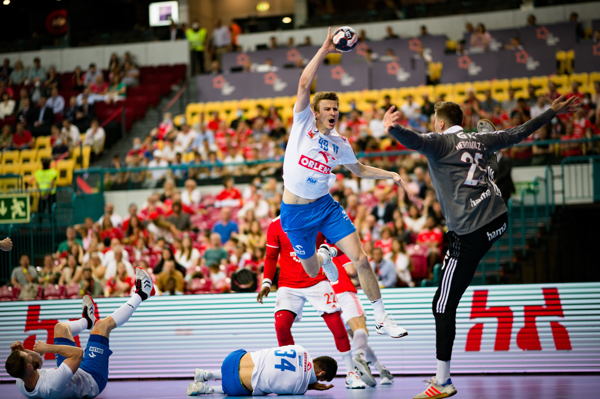 THIRD PLACE MATCH
RK Nexe (CRO) vs Orlen Wisla Plock (POL)
Sunday 29 May, 16:30 CEST, live on EHFTV
for the second straight year, Plock lost the semi-final and have to settle for the third place match; last year they lost to hosts Rhein-Neckar Löwen and finished fourth
Benfica ended Plock's unbeaten run of 11 EHF European League matches in Saturday's semi-final; Nexe lost 34:29 against defending champions Magdeburg
two key players appear in their last match for their current club: Nexe left back Halil Jaganjac moves to Rhein-Neckar Löwen in Germany (on loan from Polish champions Kielce); Plock goalkeeper Adam Morawski joins another German side, MT Melsungen
Jaganjac is the current top scorer of the competition with 107 goals since the start of the group phase; he could only be overtaken by Benfica's Petar Djordjic, who is on 99 goals
Plock's squad includes three Croatian players: Tin Lucin, Lovro Mihic, and Leon Šušnja