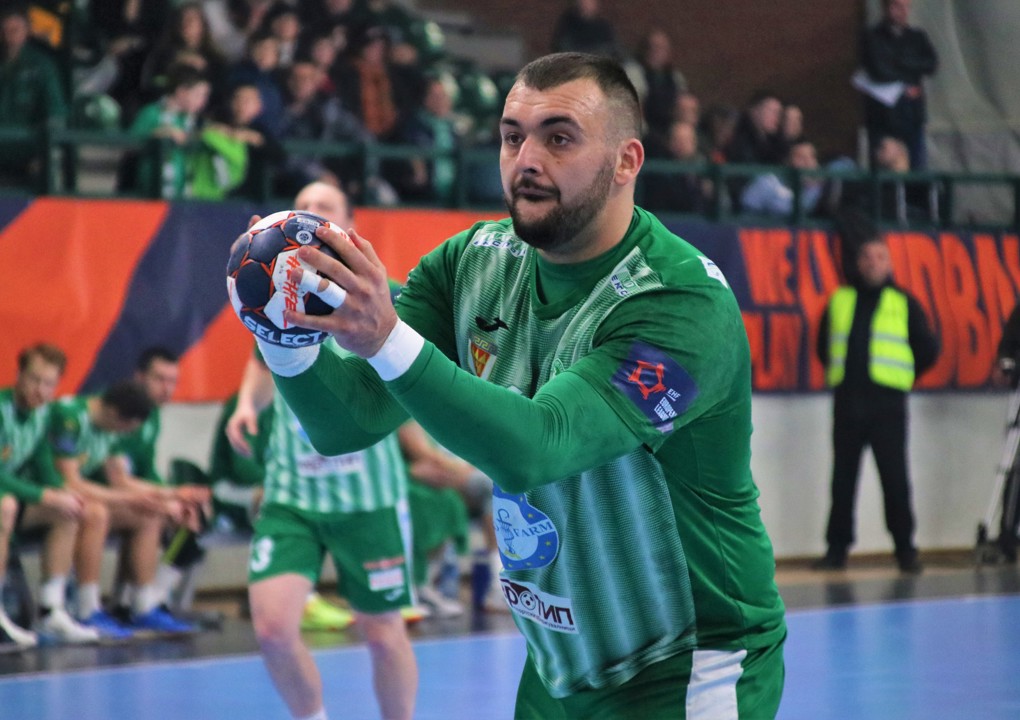 Peshevski: "We know what is at stake against Motor"
Eurofarm Pelister's EHF European League hopes hang in the balance as they approach their final group phase match on Tuesday against HC Motor.
The Macedonian club entered the new season with a new coach, Lars Walther, and a somewhat changed squad with eight departures and a wave of newcomers, with experienced line player Zharko Peshevski among them.
Peshevski returned to his country after three seasons in TVB Stuttgart and has had an immediate impact as the team's second-top scorer in the European League with 32 goals.
"After three seasons in German Bundesliga, I decided to join Pelister. We have high ambitions as always, and we are eyeing the domestic championship and cup. We are grateful to play in Europe. We had our ups and downs but we are playing against strong opponents," said Peshevski.
Eurofarm Pesliter have six points in EHF European League Men group D after two wins, two draws and five defeats. The past five matches saw them draw with Aguas Santas Milaneza and Bidasoa Irun as well as suffering three losses. They came close to winning in four of these contests, so what was missing?
"We had a bad start to the beginning of the second half in each game. We did well to come back but failed to make a turnaround. We failed to deliver in the crucial moment of the match and that is something we must work on in the future."
Peshevski started his career in Skopje in the youth academy of Metalurg and experienced his first EHF Champions League minutes there. In 2018, the line player joined Motor Zaporozhye where he spent one season before moving to Germany.
"Improving with each game"
On Tuesday at 20:45 CET he will meet with some of his former teammates as Eurofarm Pelister welcome HC Motor.
"Motor is a quality team with some of the best Ukrainian players and national team players. They have experience playing in the Champions League and they are improving with each game, especially in the second half of the season. Gennadii Komok, Zahkar Denysov, Dmytro Horiha and Ihor Turchenko are their key players and they will do their best to make our job more difficult," added Peshevski.
It is a do-or-die match for Pelister. Placed fourth in group D they must not lose against Motor, who are trailing by only one point, if they want to secure the Last 16 berth.
The reverse fixture in November ended in Pelister's favour, 33:30, which was also the North Macedonian team's last win in the competition. The Bitola-based team are eager to get back on the winning track with the help of their fans in the stands.
"We are playing at home, in front of our fans. We know what is at stake and we must enter the game carefully and in full concentration. We have analysed Motor well and we know what are their strengths but also what are our advantages. With strong defence and quality attack, I believe we can earn our spot in the Last 16."