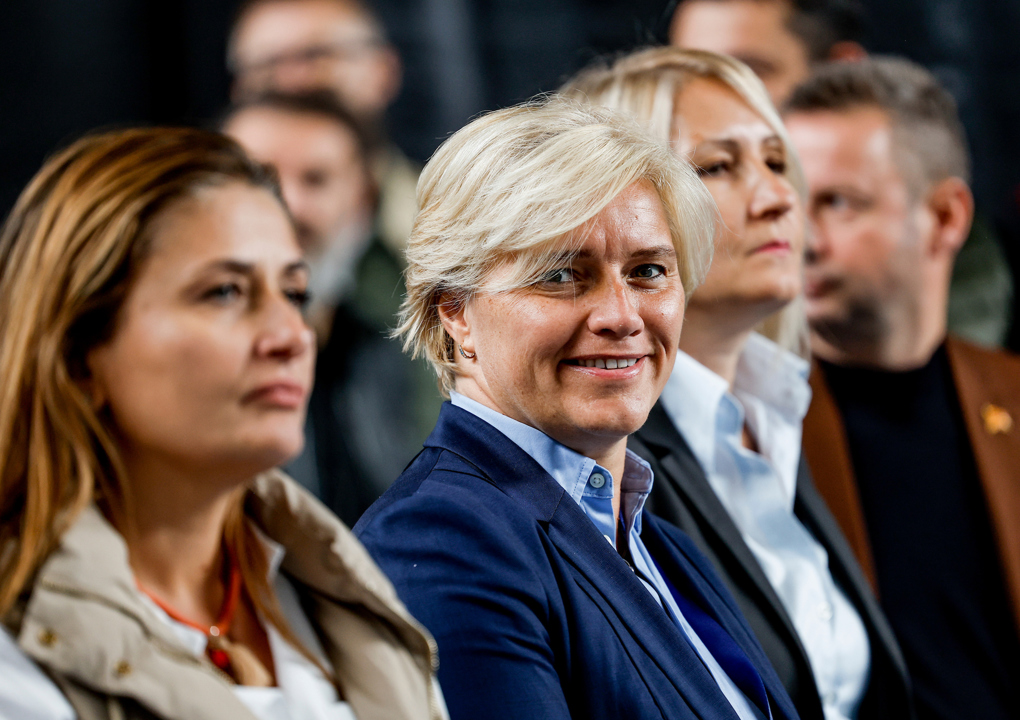 Gabriella Horváth : "Fate brought beach handball into my life"
Beach handball has gone through significant development in the last years and EHF Beach Handball Commission chair Gabriella Horváth has been heavily involved in its growth. However, if destiny did not play a huge role in her story, beach handball may not have evolved so much.
eurohandball.com: How did your path with handball start? 
"My father paid huge attention to me when playing games in the first two-three years of my life. He wanted to evolve my coordination. However, it was football that I started to love from the beginning. I was actually playing it with my friends in the park when I saw others who warmed up and did many different exercises. The coach approached me and said, 'Tomorrow, 5 PM, same place'. So, I joined the next day, warmed up, played some football, and then we went to the arena, to the court. I was surprised when I realised that this is called handball. I was very raw; among my 14/15-year-old teammates, I was the smallest one as they were older by four or five years. In the beginning, I played on the wing but two years later, when I joined a sports school where I played with my age group, it gave me a huge boost and changed my role to the back court; I became the leader and this was a milestone in my handball career as successes came along."  
eurohandball.com: Have you ever seen yourself as a pro? 
"At the age of 14, I practised with the first team in my hometown, Székesfehérvár and sometimes played in matches with them. I also got my first invitation to the underage national team and played in a EURO. Although I experienced many great victories, I have also seen what happened to players around me who retired and did not prepare for the challenges. Thus, studying was at pole position in my life. So, following six years in the Hungarian league and then a Danish handball adventure, I returned to Hungary to an unsecured financial handball environment. I got an amazing job far from sport and for a short time, handball was not part of my days."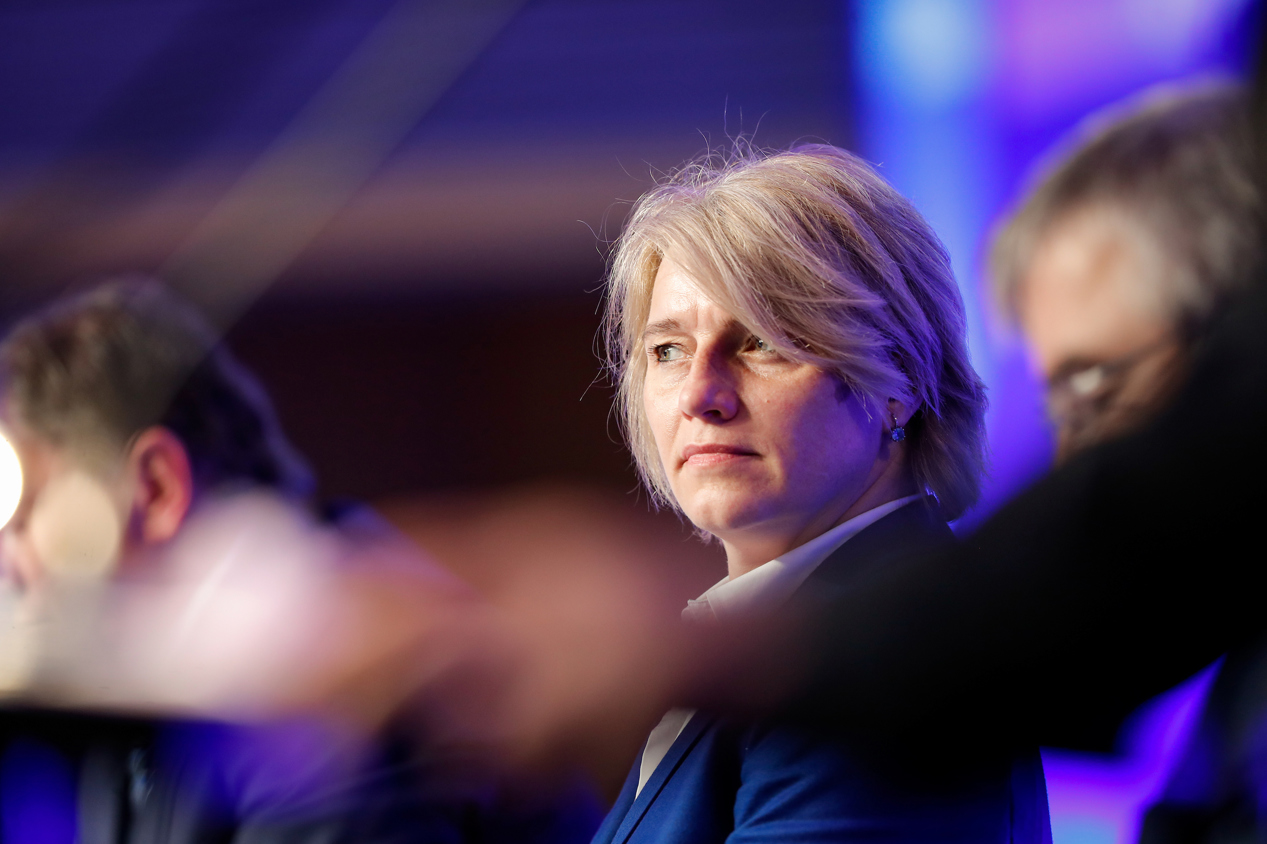 eurohandball.com: And then came beach handball… 
"Beach handball and fate brought me back to handball and, as my then-boyfriend played beach handball and once some of the players in the female team did not make it to the event as their car broke down, he suggested that I play and so did I. I started my beach handball career with an excellent team in Hungary, I was quickly part of the national team. My first international event was the world championships in 2004. That tournament changed everything for me as I somehow became a part of a conversation where the people asked my opinion about the rules from a player's point of view."
eurohandball.com: How did you become part of EHF's Beach Handball Commission?  
"While I still played both on the court and on the sand, being a beach handball delegate at the European Handball Federation was also among my roles. During that time, I realised that I wanted to work in sports diplomacy to fulfil my childhood dreams, and I was encouraged by my European colleagues. Then, in 2012 when my Achilles tendon tore – on the very same day – I got a call from the Hungarian Handball Federation to be a candidate for indoor delegate and a day later for a position in the Beach Handball Commission. Yet again, fate played a huge role in my life." 
eurohandball.com: What happened with beach handball since you played it first? 
"In the last almost 20 years, the infrastructure has evolved a lot in beach handball, not to mention that it became popular, not just among players but federations too. Sponsorship, sport presentation and the digital footprint cannot be compared to nowadays. The game itself levelled up also; the broadcasters love the jaw-dropping moves such as in-flight goals, the intensity and the close games with shoot-outs. Usually, our events are on beaches which are easily reachable for anybody. Sport presentation is another key element in beach handball. The spectators often dance in the stands and the DJs create party vibes. Therefore, beach handball is not only a sport but a feeling."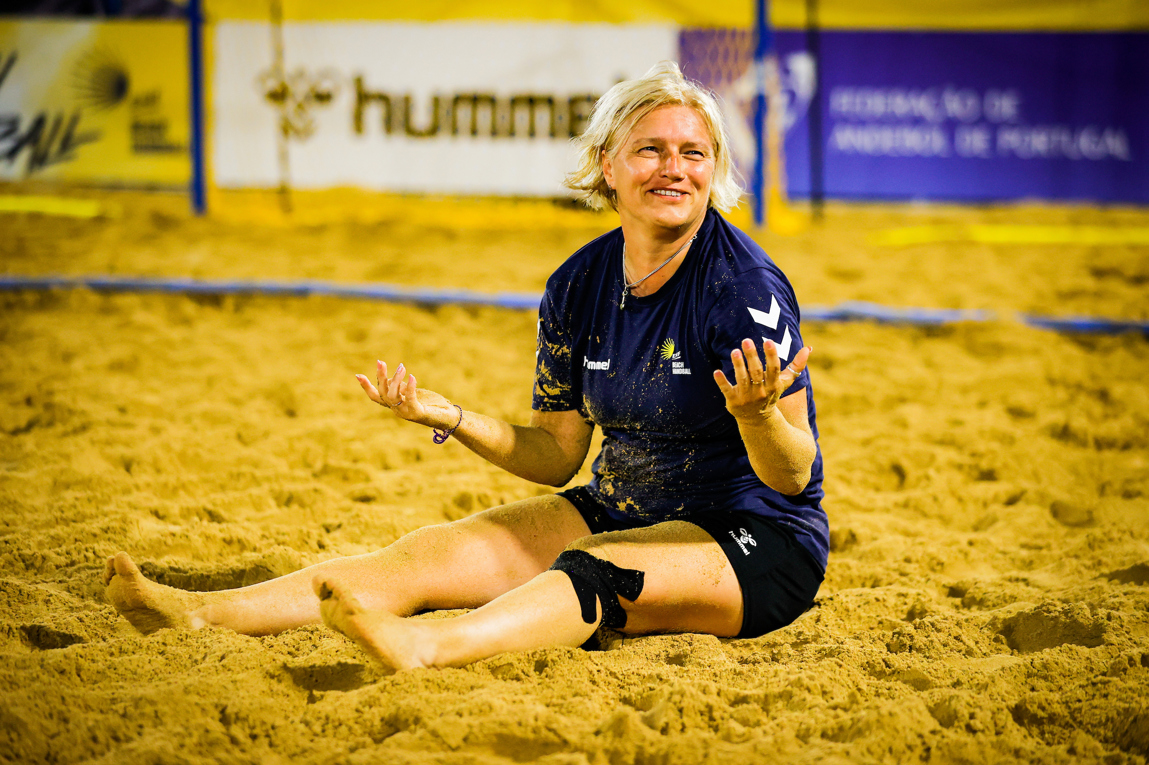 eurohandball.com: What are the goals of EHF's Beach Handball Commission? 
"This is not my first time working in EHF's Beach Handball Commission. Ole Jorstad was the previous Commission chairman and my mentor; I learnt a lot from him. And fortunately, I've always been surrounded by dedicated colleagues sharing the same vision, bringing beach handball forward. We wanted to increase the number of federations as I thought and still think that beach handball can be key to some countries where sand and nice weather is natural while infrastructure for handball is less developed. Then, we need more experts and coaches specialised in beach handball. I also think and experienced how useful beach handball can be for youngsters who play indoors in decision-making and handling pressure, as Renáta Csiki highlighted in the latest 'Humans of Beach Handball' piece. The Olympic Games have been one of our goals since the mid-2000s. Beach handball will be in Paris among demonstration sports; the first step is done. However, we will attend other multisport events as well. In spite of the current players' quota system, I do believe that beach handball should be at the Olympics and it would fill stands easily, as it did in Buenos Aires at the Youth Olympics in 2018." 
eurohandball.com: What is the next step for beach handball? 
"Now it is time to implement some reforms, and our role is to help federations to have their own domestic championships at the highest level. Also, to think about beach handball as a product and to sell to sponsors. None of that could have happened without athletes who have perfected their game and fought many heroic matches. With the new series of 'Humans of Beach Handball', we at EHF want to share the stories of these players because they are loyal, athletic and have amazing stories."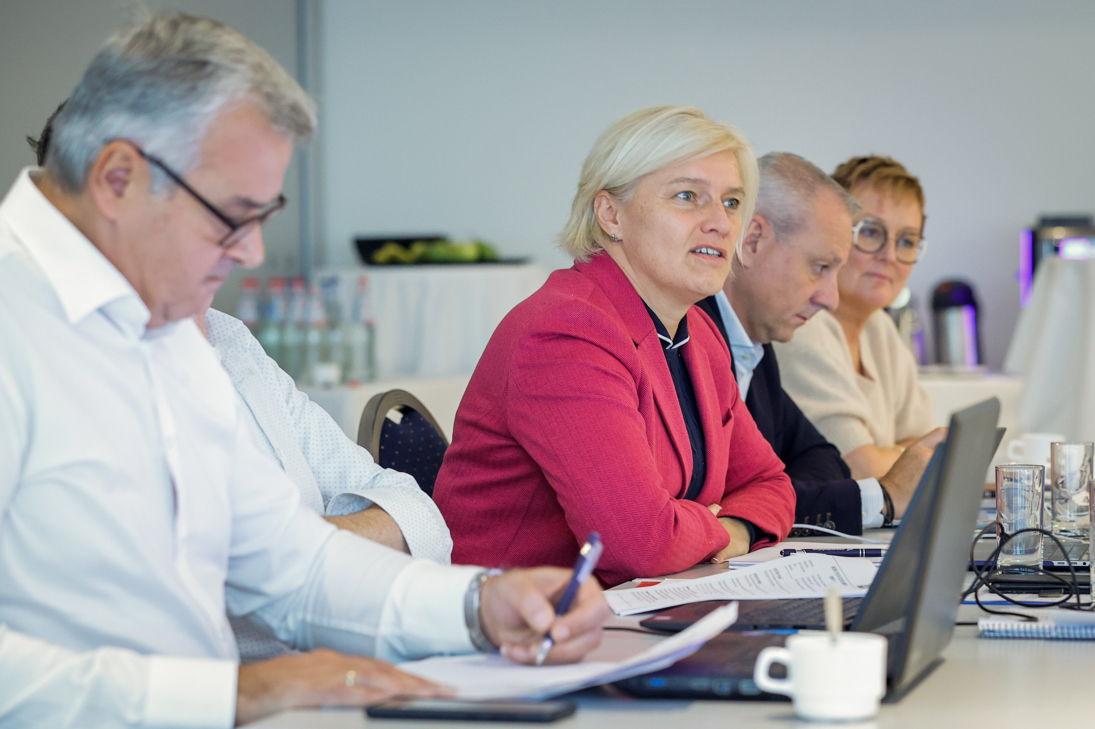 eurohandball.com: You work at EHF and with the Hungarian Handball Federation too… 
"At the Hungarian Handball Federation, I am the secretary-general for indoor and beach handball. International events such as EHF EURO 2020, EHF FINAL4 and the underage world and European championships, product development, sports diplomacy and some of the operative questions belong to me. However, we have a great group of excellent experts who have the know-how. I still try to learn how to delegate tasks, but I do believe in 'live and learn'. Creating the federation's strategy and implementing reforms also land partly on my table, but I enjoy these as there is always room to grow." 
eurohandball.com: Many people would like to work in sports diplomacy; what is the key to your success? 
"I believe in hard work, always did. And I have always been genuinely interested in knowing other people, cultures and languages; I believe it helps a lot. Besides these tasks, I am not afraid to get stuck in and bring sand to the beach handball court, as it happened in 2016 at the world championships in Budapest or to make sure a bath is full of ice for the players post-match. At the end of the day, all that matters is what one does. And I hope I am seen as a doer and not just as a dreamer."