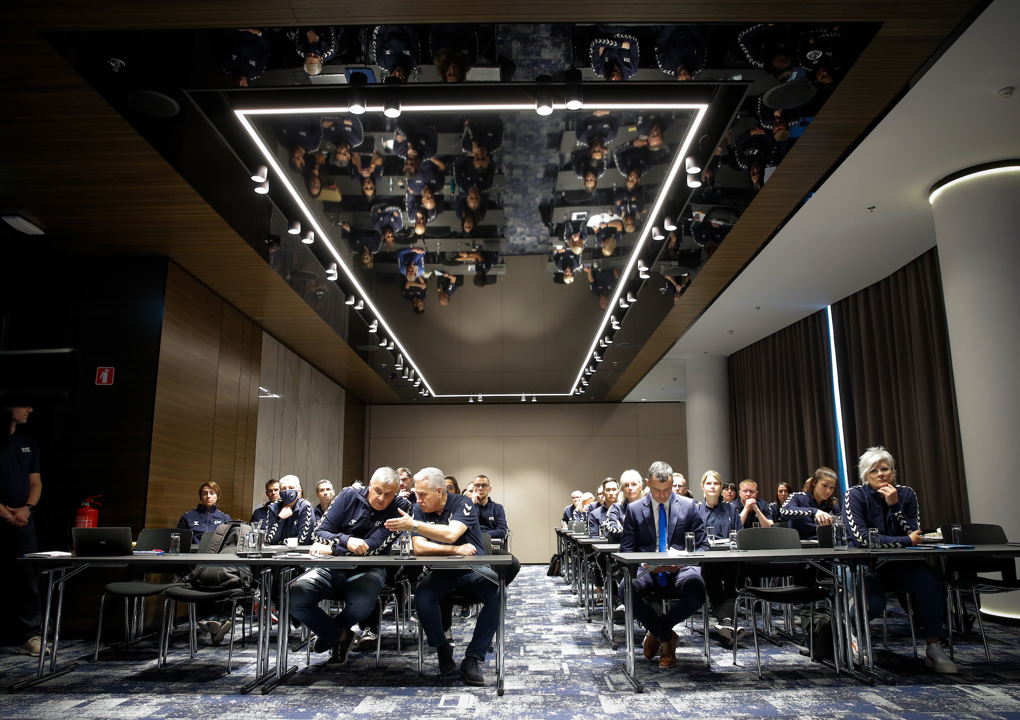 Date set for 7th EHF Scientific Conference in Portugal
The 7th EHF Scientific Conference is set to take place on November 23/24, 2023 in Porto, Portugal. The conference is being organised by the European Handball Federation (EHF), the Union of University Handball Teachers (UUHT), and the Faculty of Sport of the University of Porto. The theme for this year's conference is "Sustainability in Handball - Circle of a Handball Life".
The conference aims to bring together experts from both professional and scientific fields to discuss various aspects of professional handball, including medical and socio-economical aspects. This year's focus will be on the importance of certain stages in handball education and development, with the goal of promoting handball as a lifelong sport and activity.
Topics that will be covered at the conference include grassroots handball, coaching-related topics, prevention, rehabilitation, nutrition, mental treatment, and socio-economic aspects of sports, with a particular focus on handball.
The participation fee for the conference is EUR 100 and is subsidised by the EHF. EHF Commission members, EHF Experts and members of the UUHT are exempt from paying the participation fee. More details about presentations at the conference will be announced in due course.
Don't miss out on this opportunity to learn more about handball and its potential as a lifelong sport. Save the date and join us in Porto for this exciting event. All information about the registration process will come in due course.
Previous EHF Scientific Conferences documentation can be found HERE.