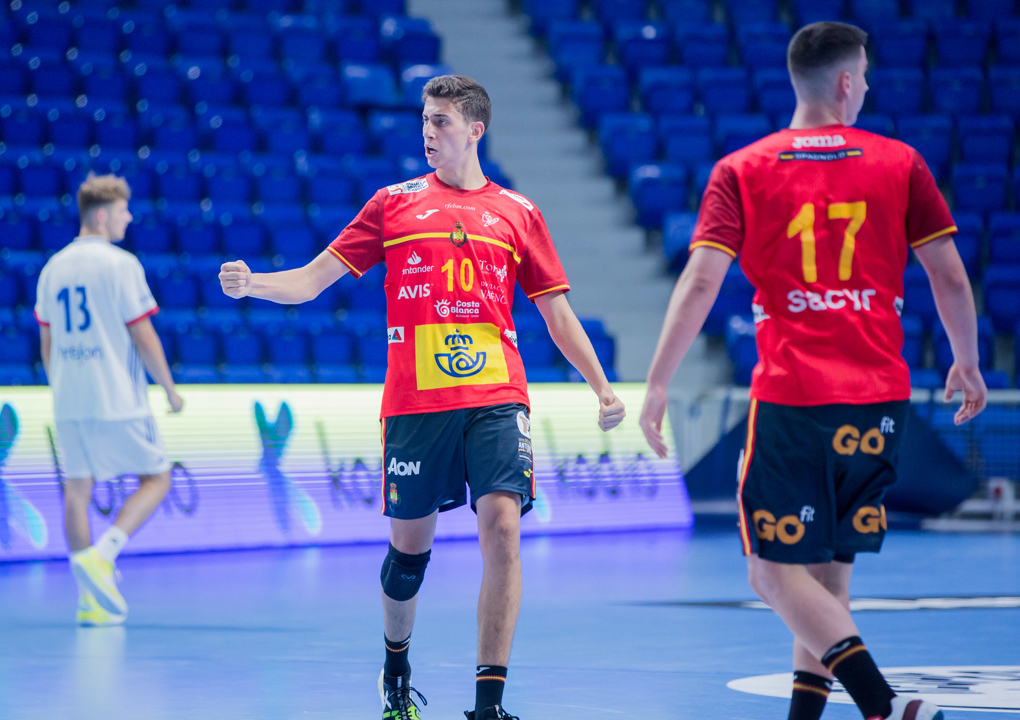 Barrufet takes father's words to heart at M18 EHF EURO 2022
How can you not fall in love with handball as a kid if your father was one of the best players in the world, named the best on his position twice? Ian Barrufet, currently playing with Spain at the Men's 18 EHF EURO 2022, is on his way to follow the footsteps of his father, David.
At only 18 years old, Ian Barrufet was born when his father, David, had already won the EHF Champions League Men trophy six times and had already become a world champion with Spain's national team in 2005.
The youngest of David Barrufet's two sons, Ian, is now an integrant part of Spain's under-18 national team, which has started the M18 EHF EURO 2022 with three wins: 41:33 against France, 35:25 against the Faroe Islands, and 40:33 against Sweden.

"I cannot imagine myself doing anything else. I love handball and it was very difficult not to become a handball player, because I was in the arena since I was little, following my father. Therefore, for me, it was written to play handball," says the 18-year-old left wing, who has scored seven goals so far in the M18 EHF EURO preliminary round.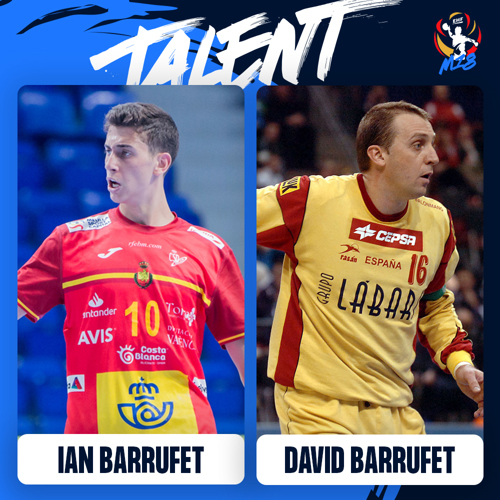 Sure, he did not become a goalkeeper like his father, but he inherited some of his physical traits – at 1.94m, he is only five centimetres shorter – and the passion for the sport.
Since he was little, he took up handball, growing in Barça's academy, the only club his father ever played for, in a career spanning between 1988 and 2010. David Barrufet is not only the player with the largest number of caps for 'Los Hispanos' (280), he also won seven medals – a gold at the World Championship, three silver medals and one bronze at the EHF EURO, and two bronze medals at the Olympic Games.
This tally will be hard to replicate for any player, not only for his son. Yet Ian is living the dream, being the third captain of Spain men's youth team and constantly trying to break in Barça's team, full of stars, who won the last two editions of the EHF Champions League Men.
"Being at Barça is a dream, making my debut in the senior team would be something amazing, something I have constantly imagined since I was very little. It is a very good team, with amazing players, probably the best in the world," says Spain's left wing.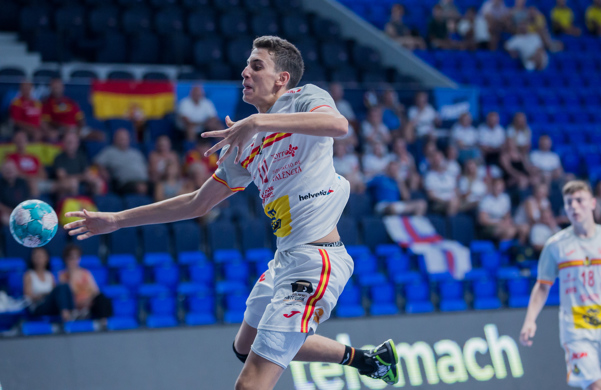 But until that point, Barrufet has to prove he is a good player in the younger age categories, undergoing a healthy development, before being ready to be thrown into the toughest battles in handball.
However, having a role model like his father gave him a head start, being able to pick the brain of one of the most successful players that have ever donned the court in handball, at least at the club level.
And what could have been the most precious advice Barrufet, who is now the general manager at Dinamo Bucuresti – the Romanian champions and EHF Champions League Men participants – could give to his son an aspiring young player?
"The most important thing I have learnt, and this is crucial to any player in the world, is that every time you take the court, you must give everything. It does not matter if it is a training session, a friendly game, or an official match, you have to give absolutely everything," Ian Barrufet says.
"You know the difference between a good player and a top player? The top player trains at 100% every day, at every moment of the practice session. This is what helps you stand above others, who are only good. Those were the words that my father told me that I kept to heart even to this day."
Did that piece of advice pan out?
"I really think it did, because I am here, right?" replies Spain's left wing almost immediately.
A top player trains at 100% every day, at every moment of the practice session. This is what helps him stand above others, who are only good. Those were the words that my father told me that I kept to heart even to this day.
Barrufet has been a key piece in the Spain men's youth national team at the M18 EHF EURO 2022, where they secured three wins in the preliminary round and will start the main round with two points.
Spain have already won gold at the M20 EHF EURO 2022.
"It does motivate us that Spain have good results in the last years at all categories. We won the EHF EURO 2018 and 2020 at senior level and the M20 EHF EURO 2022. We could be next," he says.
"But we must keep our cool and be humble, take it step by step. This is what Jordi Ribera, the senior team's coach, who is with us here, told us."
Whether Spain win or not, Barrufet will surely be a player to watch out for in the future. He's not the only handball royalty present at the M18 EHF EURO 2022, as Erlingur Richardsson's son, Elmar Erlingsson, has already scored 18 goals for Iceland, while Gasper Marguc's brother, Mai, scored eight goals for Slovenia and Gabriel Cavalcanti, whose older brother Alexandre plays for HBC Nantes, chipped in 11 for Portugal. Last but not least also the name sitting atop the scorers' ranking is from a big Faroese handball family. Oli Mittún (37 goals) played together with his brother Pauli and their cousins Elias and Roi Ellefsen a Skipagotu at the M20 EHF EURO in Portugal recently. Oli's sister Jana is part of the women's national team. 
Which is probably why handball runs in the family and it is virtually impossible not to fall in love with it.